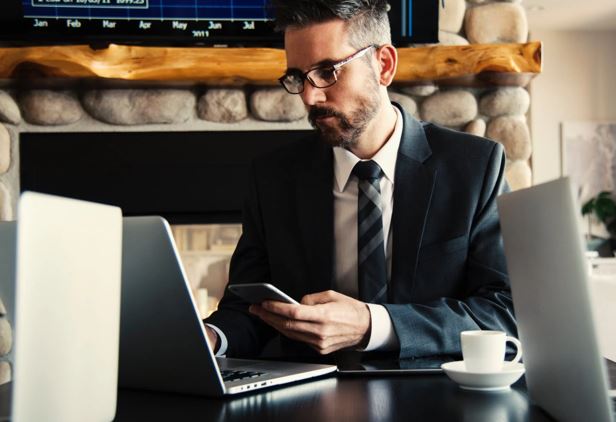 We're aware of how the COVID-19 pandemic took a toll on many businesses across the globe. Now that the curve (infection and death statistics) started to flatten, many establishments started to reopen as governments ease up on lockdowns. This is also the time for owners to face the adverse effects of closing down their businesses for 2-3 months to curtail further contagion of coronavirus.
Business owners need to resolve issues that span from keeping their customers and employees safe, reorienting operations, and shoring up liquidity and cash flow. It will take a lot of work to make a business up-and-running again, especially now that the threat of COVID-19 is still present.
The first thing that needs attention is your business' financial statements. Given the temporary shutdown of business operations, your cash flow is expected to hit rock bottom. If you aren't capable or don't have the right staff  to help you generate financial data, this might call for an expert's help in realigning your financial goals. Outsourcing a CFO might be the solution.
How can an Outsourced CFO Help Your Business?
An outsourced CFO is a financial expert that can help you strategize in handling your finances as you rebuild your business. They will help your business to bounce back and be better than it was before the pandemic.
Here are the reasons why you need an outsourced CFO to assist you when rebuilding your venture:
A CFO will help you resolve financial issues (including cash flows) and teach you proper financial management. One of the major problems when rebuilding a business are the finances. Having an expert in this field would be handy in making your financial decision while starting to rebuild your business.
An outsourced CFO will assist you in implementing a more effective system and strategy to help your business stand.
A CFO will help you sort out ideas. For example, by adding new products or services, you'll be able to expand your market. They will assist you in analyzing risks, managing costs, and maximizing margins.
A CFO can notify you of possible business outcomes by providing a financial forecast. Knowing the possibilities will help you prepare and plan what might happen in the future. It will also give you time to rethink decisions that will lead to adverse effects on your finances. This projection will help you prepare a budget to achieve your goals.
Having a CFO on board can help you manage your time as well. Their presence will spare you from doing bookkeeping tasks that can be very frustrating. Aside from it being a time-consuming task, bookkeeping is also complicated and challenging to do if it is not your forte.
It helps you optimize cost-saving technology that can help your business. At this age, technology has become one of the most effective tools in managing and marketing businesses. Your CFO can help you find the perfect technology to use that suits your needs.
Given their line of work, CFOs are expected to be experienced with a broad knowledge in this field. Having several clients in the past that they helped, they should already have a list of software or applications that can be utilized in your business to keep up with your competitors.
Outsourced vs. In-house CFO
Hiring an outsourced cfo is better than having an in-house CFO in terms of administrative costs. An in-house CFO's salary is more expensive than an outsourced CFO's service fee. Additionally, you will not have to offer development training, personnel benefits and bonuses.
Outsourced CFOs already know their objective the moment they sign a contract with you, and that is to help you manage your business finances. They will know what they need to do that an in-house CFO might easily overlook.
Some in-house CFOs are also business partners with the owner. This position gives them the authority to intervene in other aspects of the business other than the finances. It is one of the reasons why other business owners prefer outsourcing CFOs than hiring an in-house one.
Outsourcing a CFO to cover the financial aspect of your business can give you control over their position in the company. An outsource cfo works on a project basis. They will intervene in your business whenever you want them to, and will leave as soon as the contract is over.
However, the end of your contract with an outsourced CFO does not mean you cannot rehire them. If you liked their performance, you could rehire the same person over and over again, but if you are not impressed by their work, you can hire another person from another firm.
Successful businesses have one thing in common: they have open-minded owners who are not bothered by the presence of another person helping them achieve their goals. These owners do not think that hiring a CFO is a waste of time and resources. Rather, they see it as an advantage against their competitors.
Is it Right for your Business to Hire a CFO?
How would you know that your business needs the service of a CFO? If you are having trouble in decision making, particularly on the financing aspects of the business, a CFO's service would be helpful.
You might be thinking that a CFO's service is unnecessary on your rebuilding journey. However, you should reconsider it. This thought might be true before the COVID-19 pandemic crippled the economy. But today, given the circumstances, a CFO's service is one of the solutions to help you regain loss profit.
Aside from the fact that you are having problems making decisions, if you think you can not keep up with your competitors, it is best to outsource a CFO.
Running a business is not easy, what more if you will have to rebuild it. It is hard enough to start your business with all the resources you need in hand, but it is harder to start your business from picking up what was left before the pandemic.
If you think that you will be more productive with a CFO by your side, then it is best to hire one.
Takeaway
To rebuild a business after a pandemic, business owners must pay close attention to the state of their finances. However, some are not equipped with the knowledge to handle the intricacies of the work. It's the reason why many opt to hire CFOs. Typically, these hired guns have broad experiences, skill sets, and work histories that can benefit your business in many ways, and that includes helping rebuild your business.
Author's bio:
Lauren Cordell is a full-time writer with vast expertise on topics related to business and finance. Her blog revolves around helping new business owners find their way to success. She dedicates herself to spreading the right knowledge when it comes to business management and financial literacy.
---
Interesting related article: "What is a Chief Financial Officer?"