While the e-commerce world is growing and expanding with each day that passes, brick and mortar stores are still popular amongst shoppers. Many people love the convenience of being able to shop from their home, but there are plenty of other people that prefer the experience of shopping in the store, where they see and hold a product before committing to it.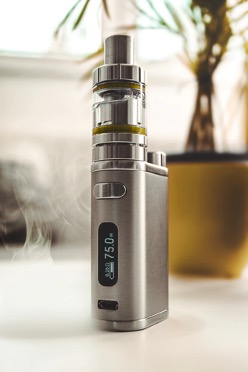 Whether you are a new business owner or you are looking to expand your shop, there are definitely positives and negatives to both a brick and mortar shop as well as an online vape shop.
Shopping Preferences
It is no secret that people love shopping, both online and in-store. Shopping online definitely has benefits – you can compare prices at several stores, there is a larger variety available, and you may even be able to find some really good coupons for a killer discount.
Shopping in person certainly has its perks, as well:
No shipping costs
You have your products immediately and do not have to wait for shipping
You can look at the product in person before spending anything, which is helpful with most items, especially expensive electronics, clothes, and groceries
Customer service – you can speak directly with a representative to have a product replaced or repaired
Returns and exchanges are much easier in-store than waiting for shipping
The in-store shopping experience can be fun
Business Costs and Overhead
One of the biggest things that can sway someone's decision when deciding whether or not they want to start a business is the cost. This is certainly something to take into consideration. If you live in a small town where you are unlikely to have a lot of foot traffic, it may not be worth the expenses that come with running a physical store.
There are several expenses involved if you have a brick and mortar vape shop:
Store rental
Utilities
Advertising
Employees
Even if you run a small brick and mortar, the expenses are going to add up. If your town does not have the demand for a vape shop, these costs can quickly outweigh your sales.
When you run an online store, unless you have a huge amount of sales, you can likely handle advertising and fulfilling the orders on your own. The more you can handle yourself, the fewer employees you will need.
User Traffic
Another big difference in having an online store versus a brick and mortar shop is that the user traffic will be vastly different. When you have a physical store, you will almost exclusively have local customers, aside from maybe a random person traveling through here and there stopping in. Your potential customer-base changes drastically when you launch an online vape store.
Not only are you able to reach people all over the world, but it also allows you to become extremely successful and growing your business way more than you ever could have in a smalltown vape shop. Having a website makes it easier to reach more people across the world, since people can share your products with their friends via social media. This free advertising helps to get your name out there and drives more customers from all over the world to your site. With increased user traffic, you can expect your sales to increase as well.
Product Variety
One of the things that many people prefer about shopping online rather than in a brick and mortar vape shop is that the internet has way more options than you can find in a single vape shop. Now, this does have some downsides. While we have access to any vape that is available on the market, customers are not able to hold them and check them out before they buy them. Just make sure to partner with a reliable supplier that will always provide you with the most popular and best selling vapes like Elf Bar wholesale.
Infrastructure and Maintenance
In addition to the cost of having a brick and mortar store, there is also the maintenance of that space to take into account. If you are running an online shop, you can dedicate one area of your home for storage of your products, packaging, and anything else you need.
If you have a brick and mortar establishment, you have to keep the store clean and safe for your customers. This includes keeping floors clean and dry, outdoor walkways should be adequately salted in the winter, and damaged flooring should be addressed immediately.
Customer Service
When it comes to running a store, whether online or brick and mortar, customer service is one of the main aspects. Brick and mortar vape shops are usually small stores owned by an individual, meaning they likely do not have a customer service department to handle customer complaints and product issues.
With online stores, customer service is crucial. If a customer has an issue with a product or their shipping, they need an avenue that allows them to be heard and have their problems taken care of.
Physical and Online
It is no secret that technology has infiltrated most parts of life. Most stores, even mom and pop shops, have a website these days. Having a website or an online store in conjunction with a brick and mortar shop is a smart move for a few reasons.
Having just a website is a good first step. This allows you to have a place where customers can check your store's hours, holiday hours, upcoming sales, or other events. If you want to take things further, having an online version of your shop would be a wise choice.
Many people check online to see if a store has a certain product before taking the time to go check the store. If you digitize your store, people can browse your inventory online and even pay for the items ahead of time so all they need to do is stop in to pick up their new vape.
Product Research
When it comes to comparing vapes and other products to each other, it is much easier to do this when shopping online. Shopping online can be beneficial because you can shop around for the best deal. If you find a vape you really like in a physical store, you can spend some time online looking at different shops. Some places have products at a lower rate normally, others offer really great discounts and deals.
Online vape shops typically have product descriptions and product reviews from other customers that have tried them out already. Reading about other peoples' experiences gives a more realistic idea of what to expect and you get a more in-depth understanding of the product.
---
Interesting Related Article: "Has the Cannabis Industry Been Affected by Covid 19?"