The coronavirus lockdown affects our ability to interact with others, to go about our routine, and to collect our paychecks. Those who had credit card debt before the lockdown may be severely reduced in their ability to pay it off and may even need to seek out additional loans.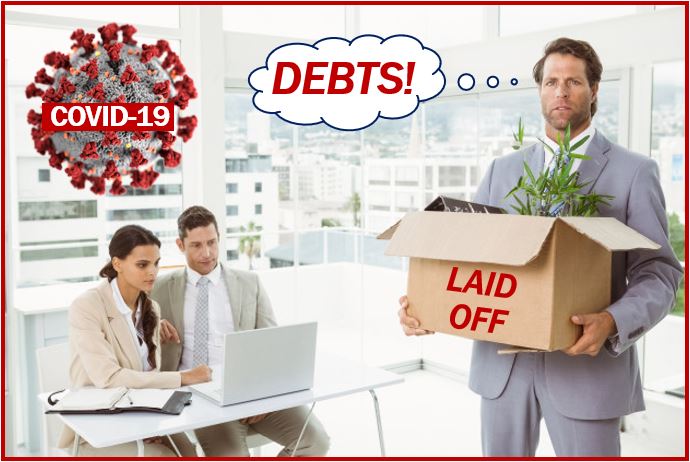 Though debt relief is more difficult during the lockdown, particularly for those who are no longer working, the attorneys from Scura believe there are a few ways you can still take a bite out of your financial debt and avoid bankruptcy, even during this quarantine.
Credit card relief
Your credit card company knows that you are in lockdown, but they may not know that you need relief. Many are prepared to help people who are struggling during this time, so you should contact your credit card provider to see what financial assistance programs they have available.
If you can stomach the long wait times on the phone, your credit card company may offer to reduce your payments for as long as quarantine lasts. You will be required to repay these deferments later, but not as soon as quarantine ends. Instead, your monthly payment schedule will resume in addition to a repayment plan for these allowances made during the lockdown.
Many credit card providers are also waiving late fees for payments during the coronavirus lockdown since they know people are struggling. If you were charged a fee for a late payment during the lockdown, it may be the result of an automated charging service. If you call your provider, they may refund the fee.
Interest rates are another sticking point during the lockdown because you couldn't have planned for this financial situation when you set up your original plan. Your credit card provider is aware of this and might be willing to renegotiate the interest rates on your payment plan.
What do I tell the credit company?
Now that you know the types of relief that could be offered by your credit card provider, you may be wondering how you should phrase your problem to the company. After sitting through the extended wait times on their phone service (you're not the only one with this issue, after all), you should tell them a few key things.
The first is to make it abundantly clear that the coronavirus pandemic has affected your financial situation and that this is the reason you require their debt relief programs.
The second is to ask about the relief programs in detail so that you know what your options are. You want to make the most of this call so that you can take advantage of anything they could offer you in the way of financial assistance.
Ask what the programs are and most importantly whether any fees come with them. Ask about a relief period in certain terms. You need to find out how long the relief will last, when your bills will start coming in again, and how interest works during this time.
For example, some credit card providers may offer you leeway on paying your bills now but for much higher interest rates on repayment in the long run. You may have no choice but to accept the higher rates, depending on your financial situation. However, if you have some wiggle room, you may choose to forgo the higher interest rates and just tighten your belt for the time being. In that case, you need to know all the facts.
You need to ask about the end of the lockdown as well. For some people who have been laid off, their financial situation may not be better when things open back up. If you're worried about your credit score, you will also want to know how a debt relief program will affect the information that gets sent to your reporting agency.
No matter what you do, make sure you get written agreements that you can go over and review your statements each month.
The Takeaway
The coronavirus lockdown has changed many of our financial situations. This may make previously manageable credit card debt repayment plans out of the question. Thankfully, many credit card providers offer relief for those suffering from financial difficulties.
Your ability to reap these benefits depends on contacting your provider and finding out the specifics. Just because they offer relief doesn't mean you can get it for free. Many providers charge delayed interest rates and have other provisions in place to make these relief programs profitable for them.
Find out the specifics of the relief programs available to you and what rates apply before you sign anything.
---
Interesting related article: "What is Debt?"