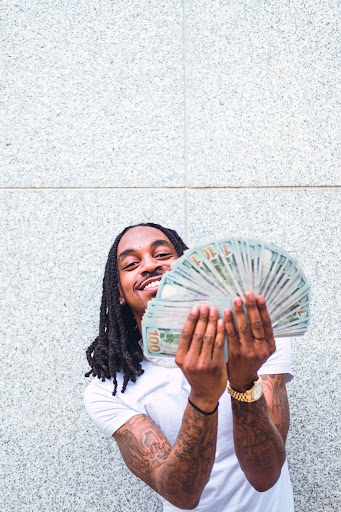 Each of us can find ourselves in a situation where we need money quickly. Sometimes our credit score does not allow us to take money from a credit card, and friends may not be around. In such a situation, many Americans apply for payday loans. Such a loan can be obtained online and is available even for people with bad credit.
However, these loans are notorious for high-interest rates and short repayment periods. Of course, they can be real lifesavers, but we also believe it is necessary to introduce you to a payday loan alternative so that you know for sure that you have a choice. We will look at the pros and cons of payday loans and what other options are available for those who need more money or for a longer period.
What Is a Payday Loan?
Payday loans are short-term loans. Depending on the state, their amount can range from $100 to $1,000. Such a loan is available even to people with a very low credit score or none at all, as direct lenders do not conduct a credit check with credit bureaus before approving your loan and rely on other solvency criteria. You must pay this loan back in one lump sum.
There are many services that help people apply for this type of loan. One of them, 1F Cash Advance, has a large database of trusted payday lenders who provide payday loans online. With the help of this finance provider, you can receive money on the same day or the next business day, and the request form is as simple and fast as possible. Their CEO, Latoria Williams, believes that people's lives have become noticeably simpler, that you can get money so quickly and not waste time going to the bank and filling out long forms. It only takes five minutes for you to fill it out and get your loan approved.
What Can Make You Take a Payday Loan?
There are many reasons why you might apply for such a loan. A huge number of Americans regularly use this loan because of its speed and simplicity, despite the high-interest rate and not the most favorable terms compared to other loans.
Unlike many other loans, such as bank or credit union loans, you don't have to explain why you need the money. You can use them however you like, pay medical, car repair bills, or buy holiday gifts.
In addition, many Americans are wary of applying for traditional loans, as they often take a long time and are associated with harsh credit checks, which can only worsen the financial situation and disappoint the subsequent refusal. Sometimes it's easier to pay more money but avoid headaches with traditional financial institutions.
Payday Loan Disadvantages
Despite many advantages of payday loans and their convenience, there are also disadvantages. The decision as to whether this type of loan is right for you is up to you, but we think it's important to tell you what to look out for when considering applying for a loan.
Payday Loan Fees And Interest Rates
Although the fees seem quite reasonable, they are often quite high. A typical fee is about $15 for every $100 borrowed. This is one of the main reasons why you should avoid payday loans if you are on a tight budget, and an increase in debt could worsen your financial situation.
It is also worth considering that the lower your credit score, the higher the interest rates offered will be.
Short Term For Which a Payday Loan Is Issued
Short-term can be both a disadvantage and an advantage of this type of loan. Payday loans are issued for a period of 14 to 31 days. Sometimes this time is enough to close the debt and forget about it, but sometimes you may need a larger amount for a longer period, and then this type of loan will not suit you.
Small Payday Loan Amount
This is also not always a disadvantage, but payday loans have a limit on the amount. In some states, it does not exceed $500. So if you need more money, payday loans are not for you.
Alternative to Payday Loan: Best Options
Fortunately, at the moment, there are many different options for how to get cash quickly enough. Therefore, we suggest considering these loan alternatives which could be better than a payday loan:
Borrow Money From Family Or Friends 
Perhaps this is not always the most comfortable option, especially if you are not doing this for the first time, but we brought this option to the first place as the easiest and fastest. If you need a small amount of money quickly and don't want to pay interest or wait for approval from credit unions, then borrowing money from family or friends may be a good option.
In order not to spoil the relationship, take this loan as seriously as any other. Agree in advance on the terms of the return or the number of monthly payments and do everything to return the loan on time.
Consider a Payday Alternative Loan (PAL)
Credit unions that are members of the National Credit Union Administration offer payday alternative loans (PALs).
This is a fairly profitable alternative to a payday loan if you need a small amount of money. These loans range from $200 to $1,000 for up to six months. You can use them to repay another loan, for example, since the conditions for providing this loan are more favorable. Credit unions charge a fee of up to $20. Commonly, unions offer PALs with APRs comparable to that of credit cards.
Apply For a Bad Credit Personal Loan
Another alternative to a payday loan is to apply for a personal loan. Personal loans usually are also available to people with bad credit. 
The amount of a personal loan ranges from $500 to $10,000, which is significantly more than the amount of a payday loan. 
However, most personal loan lenders do a credit check in this case, and the terms may be less favorable if you have a poor credit score. Personal loans do not require collateral.
Get a Secured Loan
Taking out a secured loan like a pawnshop or a title car loan may not be the best option either, but it is the alternative to payday loan. This type of loan is also available to people with poor credit and can be approved without a hard credit check, and the amount will depend on the type of collateral you provide.
Secured loans can be provided by different lenders on different terms and conditions. Loan amounts, origination fees, repayment terms, and all other conditions are regulated by you and the lender before signing the lending agreement.
Try Lending Circles
The lending circle concept has been used all over the world for many years. It is based on the desire of members of the same family, distant relatives, or even friends to help each other and themselves financially. Such circles can consist of any number of participants, and the amount of the contribution may also differ.
In the modern world, this idea has been improved and modernized. You can become a member of one of the online lending circles without ever meeting the other members.
As a result, being a member of such a circle, you have the opportunity to receive an interest-free loan at the time you need it.
Try to Make Money Fast
It is difficult to call this a clear alternative to a payday loan, but this is a good way to get money for which you will not have to pay interest later. It doesn't matter what credit level you have or what you need the money for. You may not realize how many ways there are to earn quick cash completely legally.
You can sell unwanted items online or at a home sale. You can't even imagine how much dust is gathering in your closets, but it can be useful to others. Old children's toys, your forgotten things that do not fit you or you don't like. Even pieces of furniture or decor that you hid in the garage a long time ago and forgot about them can make someone else happy.
Other Alternatives To Payday Loans
 It would take a very long time to list all the options for how you can get quick cash. Therefore, we will write you a small list of tips that you can also pay attention to in search of quick money. Perhaps one of them is right for you.
Get money from non-profit charities;

Emergency public assistance programs;

Peer-to-peer lending;

Crowdfunding;

Home equity loan;

Credit card cash advance;

Paycheck advance

from your employer;

Cash advance apps;

Loans from your bank checking account.
How To Choose the Best Option For You
Paycheck loans are still very popular among people, and we understand the reasons for this. Even a high commission and not the most favorable conditions often compensate for the ease and speed with which you can get money into your bank account. However, this is not the only way to get money quickly, you always have an alternative.
We have listed for you a lot of great options on how to get quick cash legally. Many of these options involve receiving the required amount of money on the same day, which is especially important when it is an urgent case. We hope that after reading this article, you have chosen a payday loan alternative for yourself and will be able to receive the necessary amount of money with the most favorable conditions for you.
---
Interesting Related Article: "What's Behind the Rise in Payday Loans and What Are the Alternatives?"