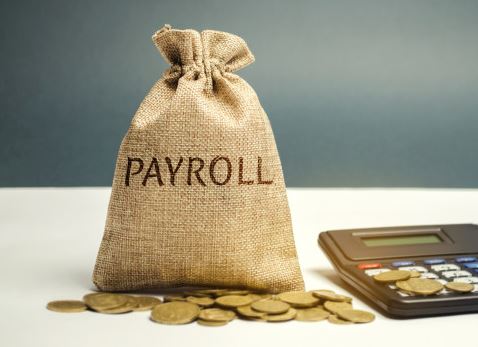 Don't let your employees' payday be the worst day of the month! A healthy and happy workplace makes the best working environment. Payday has an odd way of throwing off employee morale, and it can get worse if you don't get the information you need to make sure everyone gets paid on time and accurately. With an integrated HR and payroll software, you can get access to rich payroll data that shows you how often employees get paid and what they earn every pay period, and this info can help you prevent any problems with payday and payday loans down the road.
Need for HR and Payroll integration
Human resource departments and payroll functions can work together to solve many of their common problems. While each department has its own focus, their areas of activity often overlap. For example, both HR and payroll need to ensure that employees receive accurate paychecks. However, one department is tasked with tracking information related to base pay (e.g., hours worked), while the other department handles additional payments (e.g., bonuses). This separation creates multiple data sets for each activity, increasing time spent on administrative tasks such as reconciliations by 15-20%. Using integrated solutions can help get rid of these pain points by combining information from both departments into a single system that only needs to be updated once in order to automatically process all data fields at once.
What are the benefits of integrated systems?
A comprehensive human resource (HR) and payroll system is designed to be a single tool for managing employee data, scheduling time-off requests, processing payroll payments, filing taxes—everything. In addition to streamlining basic processes that your company performs every month, a robust HR system also helps your company retain key employees by identifying issues before they become a problem. Many of these systems have specific tools for everything from onboarding new hires to employee training. Some solutions even help you identify ideal job candidates who fit your company's mission statement as well as provide you with regular performance updates so you can plan for succession planning as necessary.
Reduces Paperwork
Administrative expenses are often a big drain on small businesses. Not only do you have to hire someone to oversee all of your paperwork, but you'll also likely end up with piles of files, all requiring consistent upkeep. In fact, payroll solutions may be able to streamline your business so well that you won't even need an in-house payroll manager! .Moreover, paper forms can contain mistakes or important information can get lost along with them in ways that don't typically happen when using digital documents. With integrated HR and payroll services, there's no need for file cabinets or extensive office admin—it's easy to track every action in one place!
Auto- Direct Deposit
Whether you're paying your employees with a payroll debit card or simply cutting them checks, direct deposit is an important form of payment for those who work hard. Offering direct deposit is a great way to ensure your employees get paid as soon as possible (which is generally preferable) as well as cut down on time they spend at the bank. Most importantly, however, it cuts down on payroll mistakes that can seriously damage their bank accounts. Bank errors caused by manual check processing cause $1 billion in problems each year; fortunately, automated processes like direct deposit can help minimize these kinds of mistakes.
Accuracy
One of the biggest pains associated with payday is when there are incorrect or missing records. If you can't reconcile your payroll to your books, it makes it hard to make sure you pay all employees on time. But at UZIO we know how important accurate records are for your company's financial health—especially because employees are quick to look elsewhere if they don't feel confident that their paycheck is being paid accurately. Our payroll services include integrated HR functions that ensure you have access to up-to-date information on employee hours, benefits, time cards, expenses, even tax withholding. With integrated solutions from UZIO, you can take comfort in knowing that any potential issue will be flagged before it becomes a real problem.
---
You may be interested in: Payroll Management Software for Your Organization