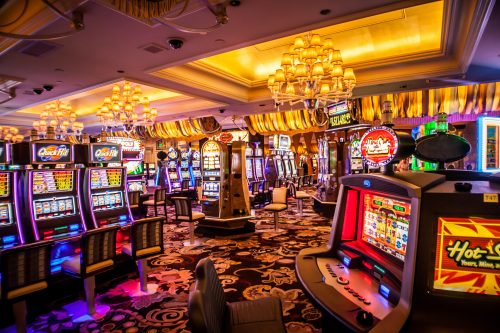 Casinos are big business. The sector has been that way for years. Even though things have certainly changed, the activity is still very lucrative. It has grown immensely and is now worth more than it has ever been. More people now have access to casinos and the various forms of gambling that are offered in those places. Online sites, in particular, have been at the forefront of the rise in the popularity of gambling activities.
The Allure of Winning
Naturally, the appeal of casinos lies beyond the social aspect of gambling. The true allure lies in the possibility of raking in some cash from the activity. This happens quite often and there are always people winning even though the house always wins in the long run.
Now, when you finally win some money while gambling, having instant or same-day withdrawal options are very important. Most do a pretty good job when it comes to selecting great payment options. However, not all sites built the same and that also applies to existing payment methods.
There are a few things that you should look out for when choosing payment methods to avoid. If you are concerned about the speed of your payouts, here are the ones you should avoid:
1. Bank Wire Transfers
Lots of modern online casinos and even some land-based casinos allow players to choose wire transfers as a payment method. This is understandable especially considering the reputation of wire transfers. They have very strict requirements, which makes them very secure for both deposits and withdrawals. The strict requirements are due to the strict Know Your Customer (KYC) mechanisms put in place to minimize cases of money laundering. These mechanisms also help with dispute handling.
As much as all these measures are great, they are also responsible for the flaw of this payment option. KYC procedures for wire transfers often take days to complete. As such, if you make a withdrawal using this method, you may have to wait for as long as one week or even more for your payout to be processed. It is a great payment method, but it is best for situations where it is the only option available to the users.
2. Some Digital Currencies
It is understandable if you find this to be odd. Cryptocurrencies have often been defined as the ultimate fix for all the problems that we have with our existing financial system. That is partially true especially because it depends on the kind of digital wallet or currency that you have chosen to use.
Crypto payouts are generally quite fast. Still, more digital currencies have cropped up over the years. Not all of them can deliver the same level of experience as the more popular options like Bitcoin and Ethereum. Moreover, given the nature of digital currencies especially with regards to anonymity, some casinos may have more strict withdrawal terms for people using digital currencies.
The best way to go about is to read the fine print and where possible avoid using lesser-known cryptocurrencies as a way of processing your payouts.
3. Checks and eChecks
These have a lot of benefits over other payment methods. They are very secure as they are backed by renowned banking institutions. They also have pretty reasonable limits, which makes them ideal for both high rollers and, to some extent, casual gamblers who happen to land small wins from time to time.
However, checks are usually sent in the mail which slows the payout process immensely. eChecks have made it a lot easier to process withdrawals for customers but even they still do not match up to other methods such as e-wallets. You will probably be better off with those if you are looking to quickly get your winnings deposited into your account.
Summary
Sometimes it may not be your casino's fault that your payouts have been delayed. In all fairness, some of them do have annoying terms and conditions that could extend the time between when you request a withdrawal and when the funds finally arrive in your account.
Still, most times, it is the payment method that you have chosen that may be causing all the trouble for you. As such, always do a bit of research before you dive in. It could save you a ton of time and give you peace of mind every time you withdraw your winnings.
---
Interesting Related Article: "Blockchain Casinos: How Does A Decentralized Casino Work?"