PayPal has been significantly stepping up its investment in new and emerging financial services and online banking brands. In early June 2020, the American digital payment provider increased investment in the Swedish open banking platform Tink, and partnered up with Facebook to invest in the Indonesian digital payment brand GoJek.
Such moves have been made to further PayPal's reach across Europe and in the developing South-east Asian markets. The round of investments follow on from PayPal's successful acquisition of iZettle in 2018. This saw PayPal buying the Swedish financial startup for $2.2 billion and it marked one of the largest acquisitions by the US payment brand to date.
Paypal – a Leading Digital Payment Provider
PayPal has moved far beyond being a mere subsidiary of eBay. Since the brands parted ways in 2015, PayPal has strengthened its foothold as one of the world's leading digital payment providers.
As of 2019, there were over 305 million PayPal users worldwide, and the brand took in revenues of over $17 billion. This has come about through thousands of online retailers who now accept PayPal payments for a range of goods and services. Alongside travel brands like American Airlines and fashion outlets such as ASOS, there's also a range of licensed online casino gaming sites that allow for depositing with PayPal.
Investing in Tink – A Digital Finance Company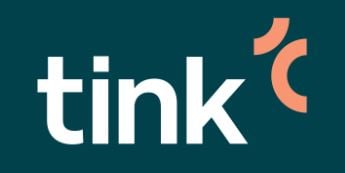 But PayPal has been stepping up its efforts to be much more than just an online retail payment provider with its latest round of investments. PayPal first invested in Tink in June 2019 and the $11.2 million in additional funds was to be used by the FinTech company to develop new products and strengthen its bid to enable consumers to allow third parties to access their financial data and make payments from more banks.
Tink was founded in Sweden in 2012, and it has already connected to over 2,500 banks with the aim of stimulating further competition among the financial service brands. Last week saw PayPal increasing its stake in Tink with an undisclosed investment that was part of the €90 million round of funding.
This move will help Tink achieve its vision of helping banking switch from closed, analog technologies to open, digital formats. The brand has successfully provided technology to banks and financial service providers to take advantage of the Payment Services Directive 2 that is an EU Directive aiming to increase pan-European competition within the payments industry.
Investing in GoJek

PayPal's recent round of investments didn't stop with Tink. This is because the payment provider has collaborated with Facebook to invest in a funding round for the Indonesian digital payment firm GoJek.
While the exact amount of the deal was not disclosed, it will be used to improve the brands' profiles in the rapidly growing financial services industries within South-east Asia.
GoJek launched its digital payment app GoPay in 2015, and it has since become the most popular e-wallet in Indonesia with over 170 million users in the largest digital economy in the region.
By using the GoPay wallet, people in Indonesia will gain direct access to PayPal's 25 million merchants worldwide. Plus Facebook is hoping that its first investment in an Indonesian business will promote the use of its WhatsApp platform.
GoJek has already proven to be successful in helping Indonesia make the long move from being a cash-dependent nation. The brand now facilitates billions of transactions through its app every year, and it has gained an important foothold within the region.
Honey acquisition
The investments follow on from the acquisition of Honey in November 2019. This saw PayPal acquiring the coupon browser extension brand for $4 billion, and further strengthened PayPal's position as one of the most ambitious and influential brands in the digital financial services sector.
---
Interesting related article: "What is a Digital Wallet?"