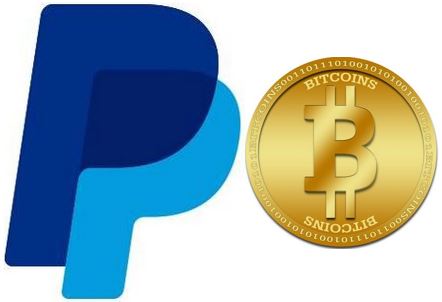 Always a platform to keep up with technology, PayPal has recently launched a Cryptocurrency service in the UK. US PayPal users have been able to buy, sell and trade Cryptocurrency for over a year now so the UK branch of the e-wallet provider following suit is probably to be expected. However, just because it is expected that doesn't mean that everyone is happy about the decision.
Should PayPal Allow Cryptocurrency Trading?
PayPal has been known to stay on top of technology and customer demand, ensuring that they always offer what customers need. For example, they were one of the first to offer prepaid cards so that people could spend their e-wallet balance immediately. This was back in the early 2000s when withdrawing to your bank account took 3-5 working days –and as such being able to spend it via a PayPal debit card was a massive step forward for the finance company. PayPal is now widely accepted across most retailers' platforms and allows people to use their platform to pay via their PayPal balance, debit card, credit card and even bank account! With such wide options of payment available, it is perhaps inevitable that they would have started to dabble in Cryptocurrency at some stage.
However, although most see this as a positive thing, there are some arguments surrounding this alternative payment method. The main one being that Cryptocurrency is currently unregulated, whereas PayPal is regulated in many ways. As such, is it sensible for them to offer this type of payment? We also know that the value of Cryptocurrency changes all the time, and as such when you buy something via Cryptocurrency one day it could cost you more or less the next day. As PayPal offers a solid payment platform it is perhaps unwise for them to offer a payment method that is so variable.
Cryptocurrency Becoming More Mainstream
When you consider that the likes of Bitcoin are becoming more mainstream it makes sense that PayPal becomes a part of the industry rather than missing out. There are a number of industries that have contributed to Cryptocurrency becoming more popular and acceptable to use as a payment method. One industry that has embraced the acceptance of digital currency is the gambling industry; which for a number of years has started to introduce the use of digital currency on their platforms.
Casino operators know that it is vital they make it as easy as possible for their users to top up and deposit to their accounts. After all, if people are unable to deposit into their casino account then they are unable to place bets. Generally, people who visit an online casino want to be able to scratch their betting itch and place a bet straight away. If the platform doesn't make it easy or there is a delay, they might take their custom to an alternative casino and that is of course something that any business wants to avoid.
For this reason, the casino industry has long since embraced alternative payment methods, so that they can feel confident that they are meeting the needs of as many of their customers as possible. For many online casino platforms this meant ensuring that they offered things like Skrill and PayPal as a payment method; even before both of these were widely accepted elsewhere. This allowed customers to play via their chosen method – even if the method that they wanted to use were not in the mainstream as yet.
These days, there are a range of payment methods: Skrill, PayPal Cryptocurrencies and others are some of the examples found at TopRatedCasinos simply because they know that this is what is needed to keep up with customer demand.
The Future of Cryptocurrency
Although it is hard to know what the exact future of Cryptocurrency looks like, it is certainly becoming more mainstream – and the introduction of it onto platforms such as PayPal has helped pave the way for this. Digital currency is still something that has very mixed opinions and the fact that its value is so volatile contributes towards this. However, if you look at things like the history of gold you'll see that digital currency is not the first investment type that has been seen in such a way.
At one stage many places banned the trading of gold because it was seen as such a risky investment – and it is now widely accepted as a tradable asset. With the likes of PayPal jumping on board to accept Cryptocurrency, could it be that this will be the same for digital currency in the future?
There are some that argue Cryptocurrency is dead in the water, but when you consider the Bitcoin value once again hit record numbers this week. With the value of Bitcoin predicted by many to rise again in the future, it could still be seen as a viable investment for those in the know; but of course, as with all investments it comes with its own risks.
The Future of PayPal and Cryptocurrency
PayPal's no stranger to launching new financial options for their customers and then removing them when they don't work out or are no longer needed. As such, just because PayPal are now offering Cryptocurrency options that doesn't mean that they will forever. They're a technology-based company and seemingly always keen to keep up with the latest technological advances and how their customers could benefit. Should anything change with Cryptocurrency in the future it could be that PayPal removes this facility or amend it to offer something else.
PayPal is often ahead of the pack when it comes to offering new products to their customers and as such, should something else happen in the world of digital currency they are likely to be at the forefront of ensuring that their customers can access this in some way.
Whether Cryptocurrency will become regulated or more acceptable by other mainstream finance providers such as banks is another question altogether and something that we'll have to wait and see what happens.
---
Interesting Related Article: "How Millennials  Are Building the Future of Cryptocurrency?"