Your employees work hard for their money and they expect accurate paychecks. At the same time, you want to ensure accuracy with your payroll processes, so you don't overpay employees or face legal action. You can reduce your stress and ensure accuracy by using a payroll service provider.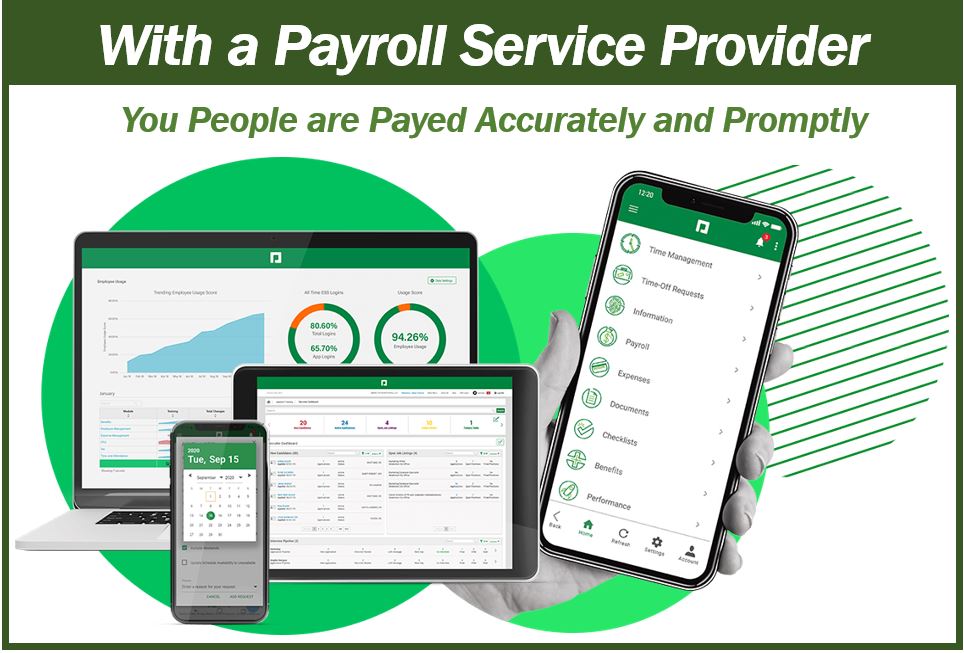 Only Key in Data Once
Many of your mistakes are made by rekeying data. You pay close attention the first time you key in payroll data, but after you've entered it for the third or fourth time, it's hard to be careful. When you use a payroll service provider, you only need to enter the data once and then you can access it anywhere. This improves accuracy.
Automate Error Checking
It's easy to get lost in the numbers when doing your company's payroll. Everything blends in, and it's easy to make a costly error. A payroll service provider uses software to automate error checking. If something doesn't make sense, the service provider will investigate it to ensure the data is accurate.
Stay in Compliance
Companies have to follow the guidelines set forth by the Fair Labor and Standards Act and deduct the appropriate amount of federal, state, and local taxes, or the payroll won't be in compliance. Using a global payroll service provider allows you to avoid this issue. The software updates the guidelines and tax codes to ensure compliance. This is a critical component of having an accurate payroll system in place.
Improve Expense Management
If your company uses manual, paper-based methods for expense tracking and reimbursement, accuracy is a problem. There is a high chance of human error when tracking and paying expenses, and there is also a likelihood of expense fraud due to the lack of safeguards. Using a payroll service provider for expense tracking and reimbursement ensures accuracy and allows your company to avoid expense fraud.
Sign Off Before Payday
Payroll service providers understand the importance of management oversight. Managers can log in to the system to sign off on timesheets and wage changes before payments are issued. By analyzing and signing off on timesheets, you can rest assured that your payroll will be accurate.
Accurate Delivery
Accuracy goes beyond what's written on a paystub. Employees also expect accuracy regarding delivery. If you manage your payroll using an outdated system, your employees might receive their payments late from time to time. The system might not deliver the paychecks in time, or it might not have current addresses on file. A payroll service provider ensures timely delivery of paper checks and direct deposits. Also, employees can access the system to update their addresses if they move. Then, if they receive a paper check, they know it will get delivered to their new address on time.
Accuracy is critical when doing payroll, so it's time to use a payroll service provider. Then you can breathe easily each time your company processes payroll and delivers payments.
______________________________________________________________
Interesting related article: "What does Payroll mean?"