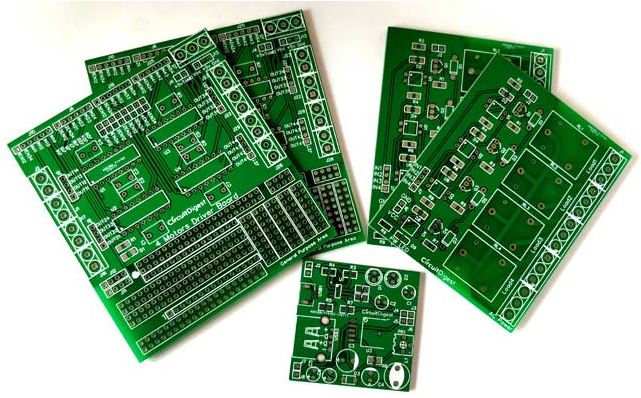 The printed circuit board (PCB) is an electronic circuit that provides mechanical support in electronic devices and acts as a pathway to most of the components. It is constructed by putting together multiple sheets of non-conductive material, which can vary in density, including plastic or fiberglass. Overall, the is definitely growing.
The global PCB market is expected to reach a value of $77.73 billion by 2020, driven by demands from the automotive and electronic industries, especially from Asian countries. Overall, the PCB market is expected to witness a compound annual growth rate (CAGR) of 4.2 percent until 2024 due to various reasons.
1. The APAC market will grow
Over half the world's population of smartphone users live in the APAC region, most specifically China and India, and that's one of the major reasons why this region has become the focal point of business opportunities as well as significant investments within the PCB market. In addition, the shift to 4G from 3G has also resulted in a growth of opportunities. The production of PCBs is largely dominated by manufacturers in Taiwan, Japan, and South Korea and China is expected to become a major player as well.
Most of the PCB market is already consolidated, owing to the majority of the market share being owned by some of the top players in the industry, all of whom are from the APAC region. Some of these key players are Kinsus Interconnect Technology Corp., Daeduck Electronics Co. Ltd., Zhen Ding Technology,  Compaq Manufacturing Co. Ltd., TTM Technologies, Unimicron Technology Corporation, Meiko Electronics, and AT&S, among others.
2. Rising demand from the telecommunications industry
The telecommunications industry, in particular, requires a massive number of PCBs, owing to the heightened demand for connectivity solutions, the extensive bandwidth-intensive applications, the expansion of telecommunications infrastructure, as well as the ever-increasing number of internet users. Therefore, this end-user segment is expected to contribute significantly to the growth of the PCB market.
3. PCB will flourish in a variety of industries
Consumer electronics
Consumer electronics, which includes a whole gamut of tech devices like smart bands, fitness bands, tablets, smartphones, and more, will significantly increase the demand for consumer electronics and will provide better opportunities to players in the PCB market.
Given that PCBs allow for more space for the battery in a smartphone, the number of layers in a PCB can be increased, which will result in a narrower board by around 30%. This can be made possible since PCBs allow for slimmer connections between critical components like the application processor, the NAND flash memory, and the DRAM.
Automotive
Due to greater vehicle production as well as increase modern technological advances in the automotive industry, there is a heightened demand for PCBs.
Many automotive manufacturers are trying to introduce advanced lighting and safety features to attract customers. For instance, AUDI AG offers an in-built camera-based lighting assistance systems in its cars. This leads to reduced glare, thus improving visibility and increases safety.
With the demand as well as the development of connected cars, the rise of PCBs demand too is projected.
Healthcare
The healthcare industry has seen modern innovations in terms of solutions that take one step further in terms of technology. These include pacemakers, defibrillators, and heart monitors, body temperature monitors, as well as thermometers and electrical muscle stimulation equipment.
These devices require circuits that can remain resistant to damage while fitting in a small area. These PCBs have to be extremely reliant, since these PCBs if they are faulty, can cause major health issues. This is expected to increase the overall price of PCBs within this market segment.
4. IoT and its applications are rising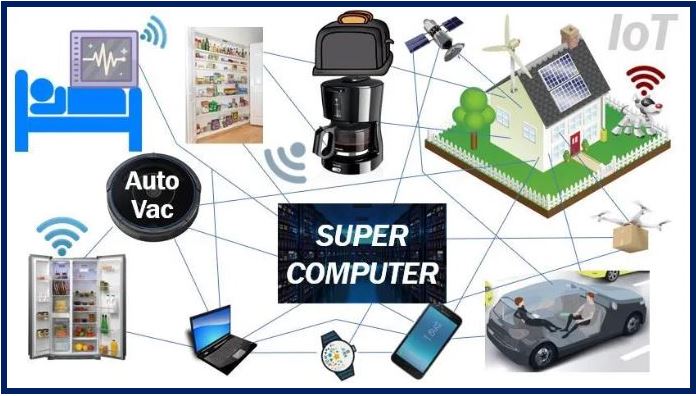 The Internet of Things (IoT) is predicted to have immense potential in the coming years. The increased implementation of PCBs in all forms of IoT- related applications will boost the growth of the PCB market in a major way.
These circuits offer high levels of convenience, efficiency, and security, and additionally also provide power management benefits to the smart systems and devices, which include both cameras as well as sensors.
With the integration of PCBs in IoT-enabled devices, there is enhanced board density, which provides optimal circuit performance. Thus, IoT leads to more opportunities for the implementation of semiconductor chips, resulting in further growth of the PCB market.
5. The demand for double-sided PCBs will grow
Without specific industries in mind, double-sided PCBs can result in massive growth for the PCB market. With these boards, it becomes possible to access the circuit traces from both the top as well as the bottom sides of the circuit, providing greater flexibility in functionality as well as design.
They also offer several benefits such as elimination of mechanical connectors, reduced wiring errors, size & weight reduction, higher circuit density, unparalleled design flexibility, improved reliability and impedance control, and a robust operating temperature range, resulting in the higher adoption of a wide range of applications.
PCBs have made a major contribution to the evolution of electrical and electronic products, making them safer, more efficient and capable of handling complex operations. As the technology for PCBs advances further, along with an increase in the applications of PCBs, the market is projected to have a steady growth in the coming years.