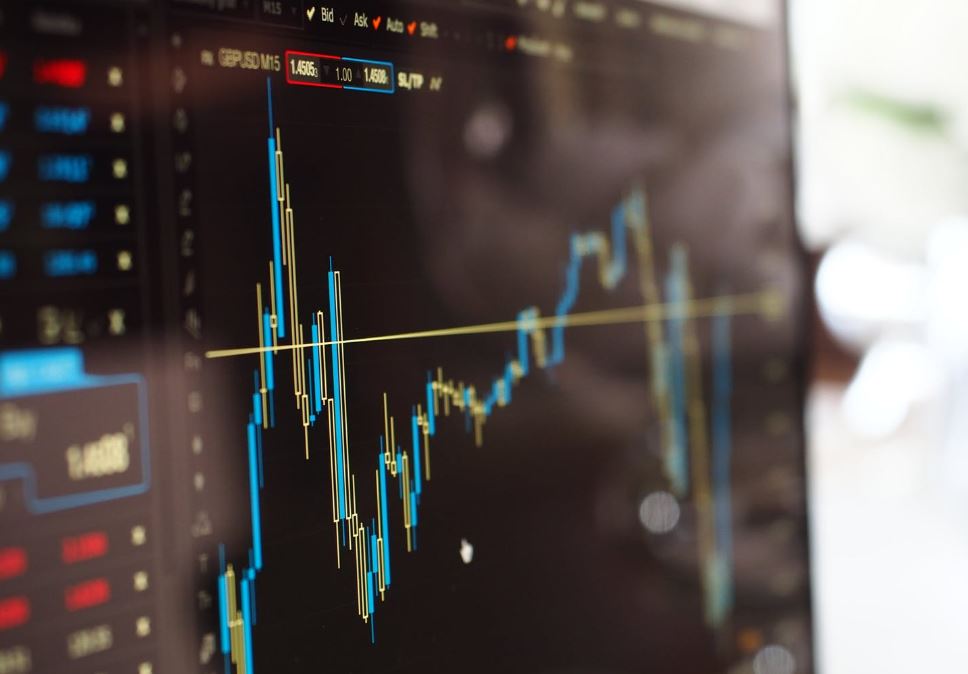 Looking for investment opportunities can be daunting, especially in today's bearish markets. Getting extra funds to invest is more challenging than before, which means you have to be critical about the little available. However, as far as return on investment and initial costs go, penny stocks are an excellent way to start investing in 2023.
Penny stocks are common shares of small companies and sometimes large ones that trade at less than $1 per share. Most trade over-the-counter on OTC bulletin boards, but you can still find some on big exchanges such as NYSE. This TradingGuide will explore penny stock investments and let you know which ones to look out for in the coming year. 
1. Velodyne Lidar (VLDR)
Velodyne Lidar is a San Jose-based autonomous vehicle company specialising in lidar systems, driver assistance, robotics, navigation, and mapping solutions. The company suffered a massive sell-off earlier this year but has since recovered, and shares are trading under $1. Furthermore, experts project the company will experience a 62% growth rate in the coming year and 94% by the end of 2024, putting its growth rate score at a healthy A average. 
2. Skillz (SKLZ)
Skillz is a mobile e-sport platform that organises e-sporting events and tournaments all over the world. It also assists developers in building games that promote social competition and enhance the gaming spirit. As with most other companies today, Skillz has seen better days; its revenue dropped 18% this year, and shares are down by 86%. However, this is not a bad thing, as an economic recovery for most industries is on the horizon. Therefore, keeping your eye out for how the company performs next year is an excellent idea. 
3. AppHarvest (APPH)
AppHarvest is an indoor farm food production company that's also one of the fastest-growing, pardon the pan, in the sector. The company is rapidly expanding and expects to have 165 acres of greenhouse space by the end of the year. They also project that this investment will bring $100 million in revenue and as high as 25% gross margins on produce by the end of next year. This will firmly place them on a B+ quality score and make them one of the best penny stocks to watch next year. 
4. Workhorse Group (WKHS)
Workhorse Group is an electric car manufacturer developing pickup trucks for the United States market. It's based in California and, like most electric car manufacturers, will benefit from the ban on selling new gas-powered vehicles in the state starting in 2035. Furthermore, more states are gearing up to follow California's lead, giving electric car manufacturers a big boost. 
However, consumers have already started to transition, and the company expects to make $127 million by the end of 2023 and $325 by 2024. Nonetheless, the company experienced some turmoil later last year when it had to eject its then-CEO, which caused its stock to take a hit. But on a positive note, it's recovering well today and has zero debts. 
5. FuelCell Energy (FCEL)
FuelCell Energy is a hydrogen producer and a stationary fuel cell platform manufacturer. It's a global leader in the green energy sector that, in 2021, suffered the inflationary effects of an over-excited market. Its company shares rose to $26 from $2 to only drop back down to $3 after the hydrogen fuel excitement died down. 
However, the company expects to hit $134 million in revenues this year, a 93% increase from last year's debacle. The company will break even by 2025 and earn an A+ growth score using its current growth rate. This means only good thighs are in store for next year. 
6. Virgin Galactic (SPCE)
Virgin Galactic is a space tourism company founded by the charismatic Richard Branson. It's a weird company to find on the penny stock market as, on its IPO, it managed to raise over $674 million, and shares traded as high as $55. However, they have since fallen, and today, they are trading at $5. Analysts predict the company will generate up to $350 million by 2026, and its shares will recover and even earn an A+ rating by then. 
So if you're excited about the prospects space brings, you might as well look into Virgin Galactic's penny stock in 2023. 
---
You may be interested in: Five Small Investment Mistakes To Avoid