Peranakan culinary tradition is highly renowned for its unique flavor and authenticity. Many people are searching to find the best Peranakan restaurant in Singapore that serves top-quality dishes. A delectable experience is what you can expect with this cuisine. You can come across many restaurants that offer Peranakan foods.
How to choose the best one? If you have a clear idea about the vital qualities that separate renowned Peranakan restaurants from substandard ones, you can make an informed decision fast.
Modern, creative versions of local Peranakan food that makes you feel nostalgic
Reputable restaurants are not afraid of experimenting to deliver unique and fresh dining experiences for their customers. These mean experimentations take the quality and taste of food to the next level. When you look for the best Peranakan restaurant, you must consider this aspect. It is a quality that can only be associated with the most renowned restaurants.
Experienced chefs recreate simple yet delicious dishes that are exclusively Singaporean. You can take your taste buds on a nostalgic dining experience. Their passion for innovation does not make a negative impact on the authenticity of the Peranakan dishes. The best restaurants serve dishes like Gula Melaka Jelly, Chilled Pandan souffle, Crab Bee Hoon, and Nasi Lemak.
A proprietary blend of premium ingredients
Renowned restaurants let you experience the unique and complex flavors of authentic Peranakan foods. You can come across a wide variety of dishes that fulfill the needs of both traditionalists and modern foodies. With a proprietary blend of premium ingredients, master chefs create masterpieces that satisfy the palates of foodies with varying taste preferences.
You won't be able to find the same taste anywhere else. Authenticity and uniqueness depend a lot on the quality of the ingredients and how they are being combined. Reliable Peranakan restaurants in Singapore focus on the critical aspect to stand taller among the competitors.
Different food combinations and exciting packages
Another remarkable quality of top-quality Peranakan Singapore restaurants is that they offer inspiring combinations of foods to make your dining experience delightful. When you order Peranakan food, you can also choose a side of sweet desserts.
Your meal comes full circle with cakes like Pulut Hitam and Gula Melaka. Further, top restaurants offer unique drinks such as Sng Muay Pop and Katong Jelly to ensure 100% customer satisfaction. The best restaurants also provide online food delivery services to meet the varying needs of different customers.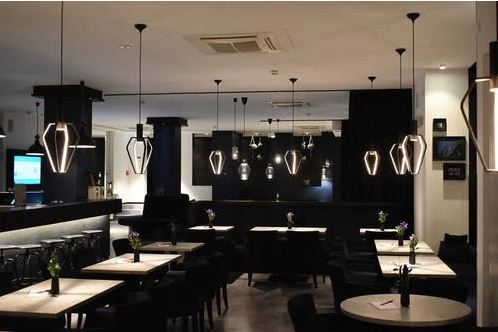 A perfect balance between quality, taste, and price
Renowned restaurants offer top-quality and delicious Peranakan dishes at competitive prices to build long-standing relationships with customers. That is to say, you can always expect a perfect balance between quality, taste, and price when you choose to dine in the best Peranakan restaurant in Singapore.
Trustworthy Peranakan restaurants provide an inviting ambiance for their guests. You can also find a team of friendly staff who will make you feel comfortable and relaxed. These vital qualities always help top-quality restaurants stand taller among the competitors. If you focus on all these aspects, you can choose the best Peranakan restaurant in Singapore easily.