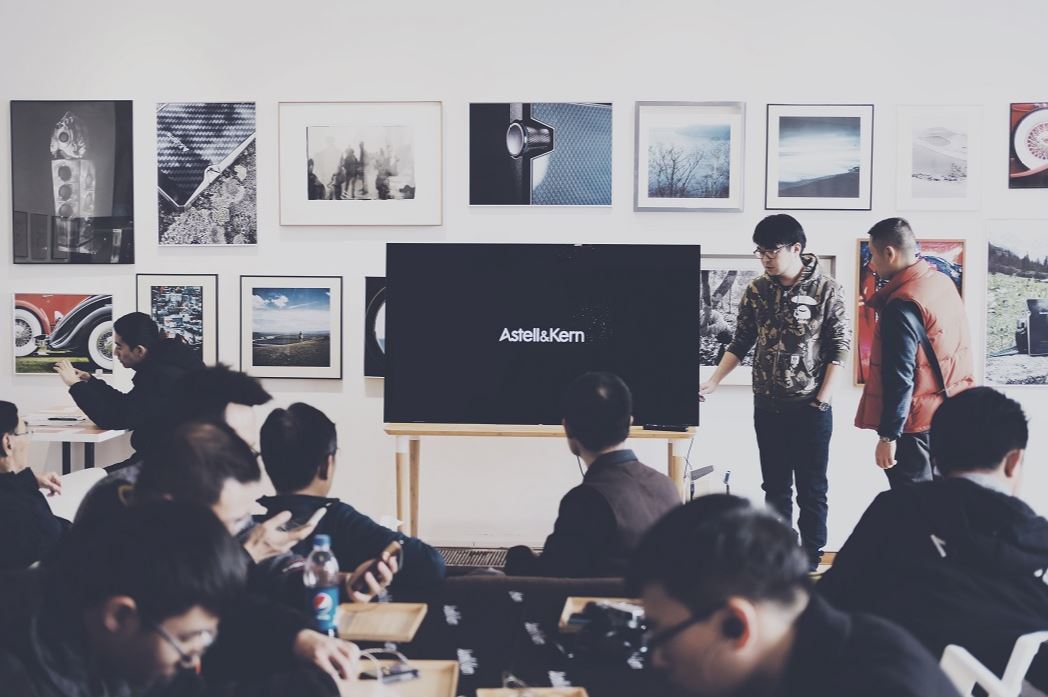 Business presentations can be stressful events. But as much as we'd like to avoid them, we still have to deliver data on business performance or information or the latest products in our company's portfolio. There are some presentation preparation tips and tricks that work like a charm every time. Make sure to plan the whole presentation step-by-step and ensure your entire plan follows a logical workflow.
Follow the tips below to make sure you turn a boring presentation into an engaging and entertaining one.
Tell a story
People generally hate presentations. Whether is the company CEO or the plumber, chances are, they find presentations boring to tears. To spare your audience of the boredom, and yourself of the embarrassment, you have to develop a connection with them. And the best way to do this is by telling a story.
You can even incorporate into your presentations a series of personal ones, too. This will make your audience relate easier to you and will make you seem more trustworthy, likable, and interesting. This is a strategy most TED talkers incorporate into their presentations, so it's proven to work.
Avoid incorporating statistics and facts as much as possible. While they can be interesting to some level, they activate only two of the human brain areas. Stories are proven to activate up to seven. They are proven to trigger emotional responses, an aspect which engages the audience more successfully.
Follow this piece of advice and you will end up giving a memorable and influential presentation.
Use varying templates
Sticking to a single template will make your presentations linear and fairly boring. To keep your audience engaged, try to vary those as much as possible. Altering a presentation template only takes several minutes, but the difference is tremendous.
Similar changes also indicate that you know how to transpose an idea or narrative visually. Color changes, logo alterations, and font changes can make a sensitive difference when it comes to engaging your audience.
Font selection is, in fact, a big change you can gamble on. Changing fonts will help you present an idea through your template, so it's more than a typeface. The chosen font should align with your narrative. However, you should avoid using fonts which denote unreliability and untrustworthiness (we are looking at you, Comic Sans!). More than this. Font selection can improve or lower the readability of your presentation.
Use video or photos in your presentations. These will add a punch to the context and will make your audience more engaged and entertained. Mix text, video, and photos to bring an idea to life. Those slide transitions will not contribute too much, on their own.
Use a storyboard
Opening up a PowerPoint document and trying to make magic happen won't do it. This is a foolish mindset, and you should give it up already.
PowerPoint presentations usually result in logic flaws and formulation mistakes. You are trying, after all, to design and write about a concept in real time. This is unlikely to turn into a successful attempt. The best solution, in this case, is following all writer's advice and first write your presentation content into a Word Document. Use bullet points, use sub-points to support your main ideas, and only after you finish the outline you can open a PowerPoint document to transpose your presentation's ideas. If the outline is still voluminous, aim for a summary of your core idea.
This will help you design a succinct, coherent and engaging presentation.
Use music
Background music can influence human mood and reactions and has deep emotional implications. It can alter moods from disinterred to engaged in a matter of seconds. It is also proven to stimulate multiple areas of the brain. Given the high potential music has on the human brain, using it in your business presentations is a no-brainer.
But kindly remember that poorly-chosen music can make presentations look amateur-ish and it can make you look unprofessional and untrustworthy. Before choosing the music for your presentation, ensure that you understand the message and the vibe of your presentation.
The trickiest part might be finding royalty-free music for business presentations. You might be aware of the legal implication of using copyrighted pieces. There are several reliable platforms where you will find music for business purposes, so research those.
Also, try to follow the advice below when choosing your presentation music.
It shouldn't draw attention away from your presentation.
It shouldn't overpower the voiceover of your presentation, in case you have a similar one.
Choose music at a linear pace. Sudden changes in instruments or mood will lower the quality of your presentation.
Ideally, choose instrumental-only pieces. The traditional pop-song structure will draw attention away from your presentation.
Think of all human types in your audience
People are not the same. And most likely, your audience is not the same, either. Chances are, there will be both introverts and extroverts in your audience and you want to address both categories. Experts claim that, generally, audiences are comprised of 50/50 introverts and extroverts.
When you create your presentations, be mindful of both categories. While extroverts will find workshop activities thrilling and entertaining, introverts won't have your attention and you won't get them engaged in these. Also, if you also offer lectures and talk non-stop on a single topic, your extroverted audience will also find it difficult to follow your ideas. It takes some efforts to please all types of people in your audience, but if you succeed, you will end up looking like a pro.
Keep it short and simple
Let's face it, people will have a difficult time following your presentation if you expose more than three points. Truth be told, nobody in your audience will be able to remember the 10th point on your presentation. Keep it short and sweet. Today, we live in a world with a short attention span. Spare your audience of unnecessary details and make sure you stick to essential ones. Succinct presentations are the most engaging. It's better to leave your audience wishing your presentation was longer than the other way around.