Marketing is not just about advertising and branding. There are many things going on in the background that is required to make your brand successful. Marketing has changed over the years, and so have the marketing strategies. With the advent of the internet and social media's rise, this importance has increased manifold. The current marketing trend has been digital marketing.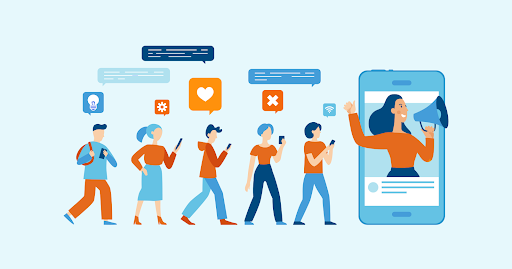 The whole marketing industry has undergone a significant transformation in recent times. Marketing today is an area of profound growth and a great deal of opportunity. But it requires a different approach to achieve its goals. There is a need for a major shift in the whole concept of marketing to make sure that businesses can stay in the race. Through this blog, we will look into performance marketing, the most efficient method in marketing today that must be carried out by both big and small businesses alike.
Introduction
Technology and digitization have changed the dynamic of the offline market and, most importantly, consumer behavior; it has become an impressive transformation from traditional to digital. Marketing has evolved with time and has now been vastly increased with the introduction of social media and technology. The invention of the internet has opened up a plethora of opportunities in the market for businesses. They now have to choose the most suitable option that fits into their business strategy. Performance marketing is one such option used in promoting a business and helping it reach the zenith of success.
A performance marketing agency plays a significant role in ensuring that the available resources are used effectively to implement the marketing strategies successfully; here, the focus is on making the marketing strategy work towards the desired results.
Performance-based marketing agencies have been here since the beginning of marketing. It is one of the oldest techniques companies use to kick-start their sales. Performance marketing agencies help companies gain leads, eventually becoming customers. These agencies are the most suitable marketing strategy to use in today's digital world. Online marketing has changed the traditional business models and helped expand the customer base to a global scale. But before we begin, what exactly is performance marketing?
What is performance marketing?
Let us start with an example, an affiliate, a blogger of a company, promotes their site's services and requests that readers fill out a form shared with the company. If the company and the affiliate mutually agreed that filling out a form was the intended activity, the company will only pay for the number of forms filled.
Performance marketing is a broad term related to internet marketing and advertising structures in which advertisers only pay when a specific action takes place. Performance marketing allows you to manage your ad spend, minimize waste, and manage your ad budgets depending on campaign performance. This means you would not have to give away your limited resources recklessly to the marketing strategies that failed and have more to spend on the ones that worked.
A performance marketing strategy enables the companies to pay the affiliates when a mutually agreed deal is completed. But what are the most successful performance marketing methods that might help or encourage a company's target audience to take the call to action?
Strategies of Performance Marketing Agencies
The shift to consumer-centric marketing has pushed brands to seek a new approach to marketing that is more advanced and appealing to the consumer. Performance marketing agencies are evolving to meet the needs of today's consumers. Most businesses are beginning to understand the importance of digital marketing and its unique opportunity to reach a consumer base that is connected and ready to buy. Performance marketing agencies now focus on creating a better consumer experience through digital marketing. The consumer is always looking for a superior way to connect with the products and services they want. One of the biggest tests in any marketing strategy is understanding the value of your audience and how to deliver your message to them. If you don't understand your audience, your message won't connect. Performance marketing agencies are making it easier for them by creating an engaging, unique experience for their target audience. These agencies are evolving to provide a personalized and interactive experience for brands and consumers alike. So, what are these mysteriously effective strategies of performance marketing?
Social media advertising
Most of any company's target audience is engaged to some social media platform. Pinterest is a discovery network for consumers with particular interests. On the other hand, Facebook and Instagram have a large and broad user base. LinkedIn engages professionals, while Snapchat and TikTok target younger user-groups. So, when it comes to promoting on social media sites, businesses have several alternatives to pick from. 
If you want to improve web traffic or brand exposure, you may find the platform where your target audiences reside and contact them on a large scale. Social media performance indicators are usually engagement-driven — likes, shares, comments, retweets, and clicks. Social media also gives clear data for measuring Key Performance Indicators (KPIs) such as Clickthrough Rate (CTR), Cost Per Click (CPC), and overall Return On Investment (ROI). The main motive of any marketing agency is to define the company's main objective.
The essential thing is to decide which social media sites to start with to increase the recognition of the company; below are a few factors to help you decide:
How the network's demographics correlate with the brand
The amount of attention you've achieved on each network through organic efforts
How your competitors use different social media
Which advertisement forms can be utilized on the network (blogs, videos, influencers, etc.)
2. Native Advertising
Native advertising is a powerful marketing tool for performance marketing firms to leverage and bring more leads on board. Native advertising does not appear to be advertisements since they adapt to the form and purpose of the site (or page) on which they are posted. However, they are relevant and meaningful and may refine the user's information. Native advertising is designed to give the content a human voice, making it more engaging and believable.
Native advertising provides re-targeting options at scale for performance marketers, allowing them to reuse content, educate and engage clients, and then target them consecutively after grabbing their attention and intent.
Pay per impression or click is the most frequent metrics for native advertisements.
The following are the pillars of native advertising:
Delivering valuable content of high quality
Using smart distribution through proper publications
3. Sponsored Content
Performance marketing agencies often need sponsored content to augment the content they provide for their clients. Content is an essential part of the entire marketing process for performance marketing agencies. They need to produce a variety of content for their clients depending on the nature of their business. Sponsored or branded content can benefit a company's marketing plan if done effectively or in favor of the company. A company can co-create content with someone who has expertise in the company's niche to communicate the company's narrative, which will attract the company's target audience. Sponsored content must be entertaining, innovative, and conclusively answer users' issues. 
Sponsored content is often rewarded in the form of a free product (or service); nevertheless, Cost Per Mile (CPM), Cost Per Lead (CPL), or Cost Per Acquisition (CPA) is also widespread.
Remember that transparency and respect to Federal Trade Commission (FTC) standards are critical for gaining the audience's confidence and staying on the right side of the law.
4. Search Engine Marketing
The data is pretty straightforward – Search Engine Optimization (SEO) is a top priority for performance marketing agencies. Search engine marketing (SEM) increases paid and organic advertising visibility and clicks. SEM supporters will tell the company that its strength allows marketers to place their advertising in front of clients ready to purchase.
Search engine marketing has seen a tremendous increase in the number of businesses using it as a tool to drive in leads and sales. Most of these businesses use search engine marketing and build their search engine marketing strategy around SEO. However, one of the biggest challenges that search engine marketing has faced is that it does not work for performance marketing agencies and other businesses that rely heavily on paid search.
Keywords are the backbone of SEM, and selecting them accurately is an art. Therefore, the company will benefit from undertaking extensive keyword research as part of a growth plan to uncover keywords related to the company's niche and that prospective clients are likely to look for.
5. Affiliate Marketing
Affiliate marketing has been here since we can remember, but it's becoming more and more popular because:
It is easy to learn
It is easy to implement
It is cost-effective
Affiliate marketing is a well-known platform in internet marketing. A publisher becomes an affiliate in this successful option by forming a partnership with an advertiser to generate traffic and sales (or an agreed action).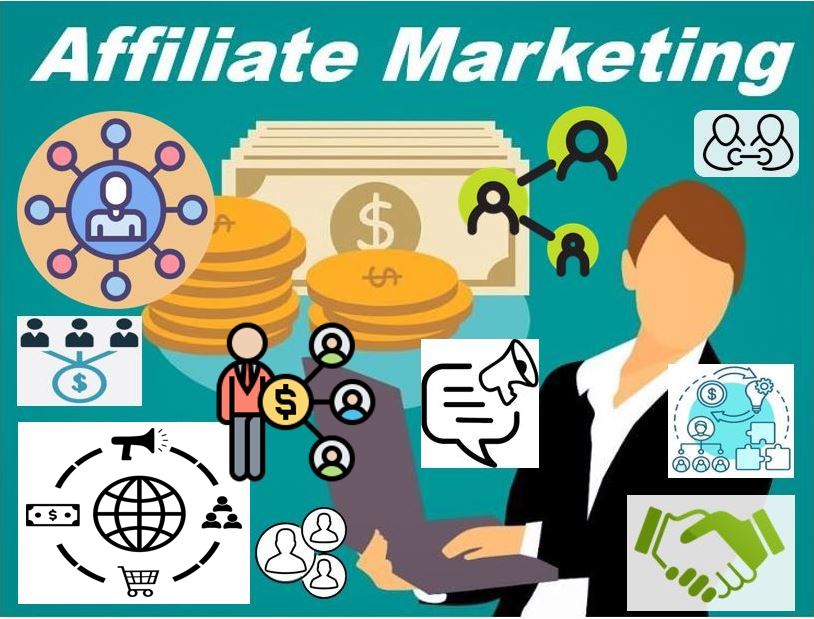 Affiliates deliver visitors to advertisers in return for a commission on an agreed-upon activity (a sale, in most cases). Thus, affiliate publishers effectively function as an extension of your brand, selling your goods and services to visitors through their website.
An affiliate might be any website owner. Any online brand can be an advertiser, although, in most cases, the advertiser has an e-commerce brand or provides a solution over the web.
The strategies mentioned above encompass all performance marketing agencies' emphasis and bedrock. Apart from this, these agencies specialize and design programs or campaigns to differentiate themselves from their competition, such as website design and development. Each of them has originated their own personal niche that works for them, and today, you can find numerous flourishing performance marketing platforms.
What are the advantages of the performance market agencies?
There are several advantages to incorporating performance marketing into company development and online marketing strategy. Other than the benefit of building a company's brand through third-party partners with their audiences, budgets, and reach, which increases company market share, targeted traffic, and audience engagement; a company can also minimize the risks, expand market reach, and decrease budgets while growing brand and revenue streams. In addition, performance marketing is entirely trackable, quantifiable, and transparent. Companies can now monitor each buyer's whole click-to-consume route and determine where to invest increasingly and which partners, channels, and paths to achieve better outcomes.
The risks are inevitably reduced because performance marketing is in monetary terms only when the desired action is taken. The CPA is comparatively lower, and the ROI is relatively higher. In addition, this frees up funds in the budget for alternative marketing methods to be designed and deployed for a company to grow and compete.
Thus, performance market agencies are the best option for marketers and affiliates; they are especially suitable if your measurement and objective or goal are well established. This method will assist you and your company in measuring and tracking your ROI and providing a chance to fine-tune your campaigns based on their success. Of course, trying and testing will assist you in determining the best balance of various performance marketing agencies.
Conclusion
If you are running a business, you are probably aware of the fact that you are in fierce competition with other companies in your industry. The last thing you want is your competitors to outdo you, so you must ensure that your company uses the most effective marketing strategies to grow and prosper. If you are looking for a way to help your company establish its presence in the marketplace, you should consider hiring a performance marketing agency. They can provide a range of services to help you get the results you need.
Everyone must acknowledge that technology has changed the market, and we have evolved along with it. Performance marketing agency techniques ensure a direct message to your audience relevant to them.
Performance marketing is the most credible way to raise brand awareness for any business. However, it is not always the easiest for companies to understand precisely what performance marketing is, how it works, and what it ultimately does for their business. For that reason, this blog post should be able to provide you with some answers to those questions and more. 
---
Interesting Related Article: "What is Internet marketing? Definition and examples"