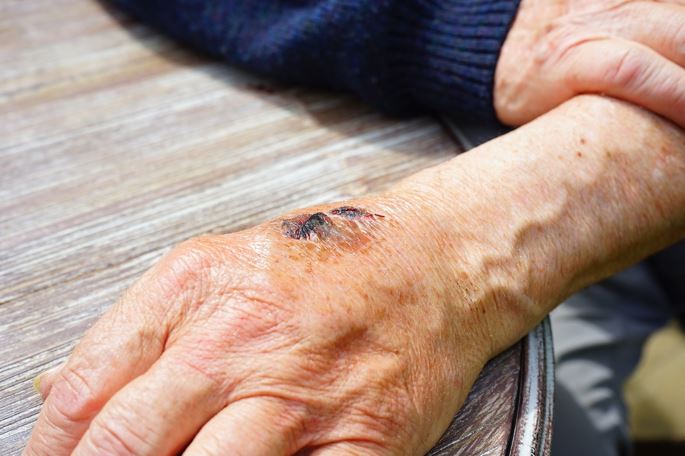 Aging is an inevitable thing, and all the people will go through it every single day. When a person aged, there are many considerations to look into such as home health care, financial management, nutrition management, and a lot more. One of the biggest fear of an elder when he aged is who will take care of him? That is the biggest question that is running on people's minds. Most of the time, elders are being taken care of at a home or a home health care provider.
There are many home healthcare agency in Houston that is credible in taking care of patients. However, there are also some that are doing malpractices and incurred injury in the elderly. In this article, we will see why agencies were more to blame when a personal injury happened to an elder inside their amenities.
Home Care Quality
In looking for home health care, you need to check the quality. What's to look out for? Check the facility, is the amenities elder-friendly? Check the security features too such as fire exit, sharp edges-proofing, flooring, ceiling, wiring, etc.
Also, check the pantry for sanitation, look for all the things that you need to see, and by observation, rate the quality of the home care. The staff must be evaluated too, whether they are friendly, accommodating, and professional. Since you will have your elder inside the facility, you have to check if it is homey and safe. Personal injury may be inevitable, but it can be prevented.
Patient Management
How well does the home health care manage its patient? Check if they are working by schedule, how they handle the patients' medication without messing or mixing up with other patients. How will they care for a patient having a sudden anxiety attack? Check their credibility on this matter. Here are common injuries for elderly
Slip and Fall

We all know that our elderly loved ones need the outmost care out there since they already have problems with their mobility. Your home healthcare provider should be responsible of making sure that there's no obstruction in the way that might cause injuries to our grandparents.
Based on further studies, negligence from property owners, workers or people in charge have caused one of the most common types of injury when it comes to slip and fall.  Take, for example, when you go to a mall and encounter an accident because a janitor forgot to put warning signs on a wet floor, or even meet a severe accident with the establishment's elevator or even escalator, the owner of the property will always be the one held responsible for any accidents incurred in his establishment.
Evidence of Malpractice
Now, there are times when doctors could not help you with severe cases. But some medical practitioners develop unpleasant mannerisms that make their operations uncertain. It is a matter of concern because whenever they hold a scalpel, there is always a life on the line. So malpractice is a case where your life is put to danger while you are at the hands of medical personnel.
Once your elder experienced a personal injury, you can file a complaint, but you need evidence of malpractice. To ease your burden, ask an Injury attorney with what claims you can get, Learn more here. The lawyer will help you all through the way with legal matters.
Clients' Experience and Reviews
Also, do your research with the background of home health care. Is it the first time they have malpractice in their company, or they already have a history before. What happened and what claims does the patient get. And why does the establishment is still operating? That is why it is always ideal to check the background of an establishment before you home your elders to the agency.
Final Thoughts
Make sure to check the considerations before finding an agency that will take care of your elders. As far as personal injury claims, a lawyer will help you to go through it. Your elders are very precious so make sure they are homed in a safe and proper place.
Short Bio – Brody Reid
Brody Reid is an experienced and zealous trial attorney. Focusing on assisting injured individuals and their families during tough times, Brody has worked tirelessly to help individuals in his hometown in the years since law school. Throughout his career, Brody has successfully represented over a thousand clients in the areas of Workers' Compensation, Personal Injury, and Civil Litigation through jury trials, bench trials, and administrative proceedings.
Brody has appeared successfully before the Supreme Court of Virginia, Court of Appeals of Virginia, Workers' Compensation Commission, Circuit Court jury trials around Virginia, and General District Court trials.
Brody's commitment to his community and to the people that live here led him to co-found Reid Goodwin and focus on the areas of personal injury, worker's compensation, and civil litigation. Outside the office, he is involved in several community service organizations, but mostly enjoys spending time with his family.
---
Interesting related article: "What is Compensation?"