Is your training business operating at its full capacity? Are you overwhelmed by the number of clients you are receiving from your marketing strategies? If you answered no then this article is exactly the place to find the ideal marketing ideas that will boost the performance of your business and allow you to have happy problems.
What are happy problems you may ask, simply put it is excess clients, an overflow of money, expansion problems, etc. These are good problems to have because it means your training business is growing rapidly. Visit southfloridaathleticclub.com for powerlifting training program.
We will give you 10 of the top picks that we consider to be valuable if you want to transform your training business into a lucrative one. As a bonus, these ideas can be used in different businesses without too much of a change in strategy. Without further ado here they are:
Host a Fitness or Healthy Living Challenge   
The community that you operate in is a source of wealth that should be taken care of diligently. Organizing a fitness or healthy living challenge to the community can make you obtain valuable insights into how the community thinks about health and fitness. Moreover, meeting people face-to-face will create a dialogue that can lead to prospective clients.
Many people fail to realize that word-of-mouth is a valuable tool that they have at their disposal and it doesn't cost anything. What further makes this an excellent weapon in your arsenal is that it will continue working for you well after the initial activity or challenge has been carried out.
Some of the challenges you can look into are The Biggest Loser Contest, A Complete Health and Fitness challenge, a Charity Run, Obstacle Course Challenge, a Weekend Boot Camp, and the list goes on. All you have to do is find the right fit for your marketing goals.
Offer a Free Class or Teach Group Exercise Classes
As a personal trainer, you mainly focus on one-on-one sessions. This is a good module most of the time. However, if you consider group sessions you can add to your rate per hour exponentially. Furthermore, group sessions can bring the community together and can make you capitalize on events like the fitness and healthy challenges mentioned earlier.
This strategy can also bring in many more clients than the one-on-one sessions will ever do. For the simple reason that people like doing stuff together and don't want the pressure of being isolated in a one-on-one session.
You should not think one is better than the other each has their strengths and weakness' it is your job to figure out which one will work best when. Ideally incorporating both will ultimately make your business more encompassing and appealing leading to more clients in the long run.
TIP: Giving a few free group classes during the month will be a good idea to attract new members.
Create a 6 or 8-week program
Another popular strategy is to create a niche program that will target specific set audience like basketball players, golfers, youth sports, the elderly, etc. You can reach out to various establishments like old-age homes, community colleges, local golf courses to see if they would be interested in your services for their members or employees.
Such programs can be taught a couple of times a year and will add a passive income stream to your personal training business. This niche-specific targeting is a great instrument for growth and ultimately great for recruiting new members.
Get Creative with Your Business Cards
A thing I always tell people is to focus on the little things. Producing a business card that is both visually appealing and professional will give you credibility that is often sought after in the personal training arena. By tweaking or creating a brand-new business card you can increase your potential signups by up to 4-8 percent.
To make it easier for you, you can find a designer on ETSY that can create a business card for your specific needs. Your printing needs can also be taken care of at Vistaprint. Both of these services are economically priced to fit any budget.
Utilize Social Media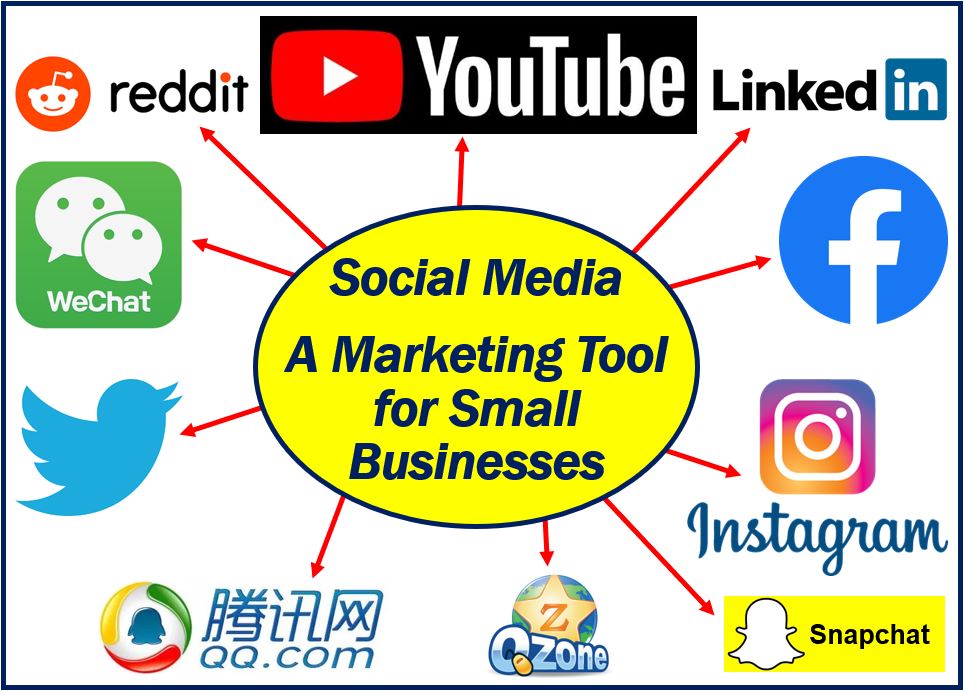 Social media is the biggest and best tool you have to achieve your marketing success. There are so many platforms to choose from like Facebook, Twitter, Instagram, and Pinterest. What's great about utilizing these platforms is that they are completely free. By using them you can reach a wider audience and grow your presence at a steady rate. If done correctly you can expect a large portion of clients to come from these platforms.
However, you will have to take some time to familiarize yourself with these platforms and how to best use them. Great marketing strategies have been formed by using Facebook and Twitter in unison. So, it is definitely worth taking a look at.
Offer Online Coaching or Consulting
As stated above having an online footprint is essential to reaching a wider audience. Not everyone has the time or transport to reach your personal training facilities. This is where online coaching and consulting plays a huge role. Not only will you be able to reach a different audience but you will not be limited to just your physical location.
You can get clients from all over the world just by utilizing this form of online personal training/coaching/consulting. The great thing is these sessions don't have to be live by using pre-recorded sessions you can earn 24/7 on a daily basis. This is the sort of passive income you need so that you can focus on other marketing strategies that bring in more clients.
Partner with a Local Nutritionist
The pie is big enough for everyone. This is something I believe in and that is why striking a partnership with other industries or competitors can be a lucrative affair. Not only can it bring in more clients than you weren't exposed too before it also gives your training business new avenues to operate in.
For example, partnering with a nutritionist will expose you to their demographic that doesn't necessarily target your audience but they have a mutual link that is health. By utilizing this link both of us can appeal to the other clients in a cross-marketing effort that couldn't be otherwise obtained.
Start a Fitness Networking Group
This is a further extension of the point I mentioned above. You need to seek out other personal training groups in your area and form networks. This is a great way of getting new days and a way to solve existing problems. Furthermore, like the nutritionist in these groups, your businesses can cross-pollinate to further expand your clientele. A good place to start is looking at Facebook groups.
Use New Fitness Tech and Encourage Clients to Use It
We are living in the digital age and adapting to those changes should be done both mentally and physically. You can offer your clients state of the art tech to try out, this will especially be popular with the millennia's. However, if your budget isn't that great you can create programs that are focused on incorpo
ating your clients' smartwatches and digital assets in their training program. Crafting new workout plans based on the tech your client has will be the future of personal training.
Build a Great Community That Provides Value
This is probably as important as any other marketing strategy I have mentioned. In essence, it is the coming together of all of your marketing efforts. By achieving a great community that provides value to one another you can achieve just about anything you set your mind too. Expansion from this platform is unlimited because you will no longer just be a personal trainer but you will have the whole system behind you that will ultimately grow on its own.
Conclusion
All of these ideas have something different to offer you. However, all of them have one central motive to increase your personal training presence in the market and increase clientele. By mastering these ideas, the potential growth that you can achieve is unlimited. So, start small and develop your strategy to best suit your needs and don't forget to collaborate and finally just enjoy what you love doing.
---
Interesting related article: "What is Online Marketing?"