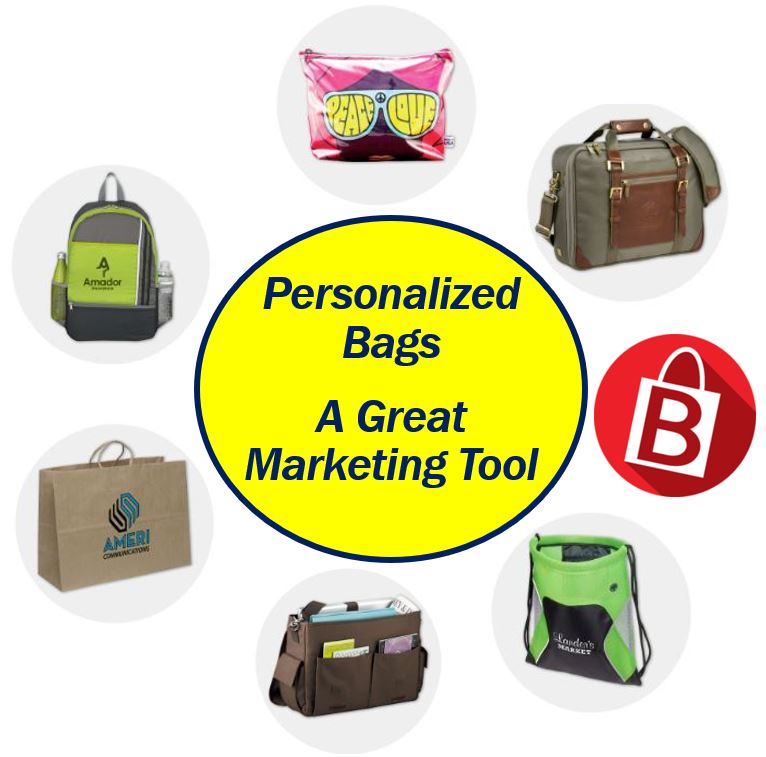 Think about everything you have to do as a business owner or brand owner. One of your main tasks is going to spread the word. Being noticed by different people so that you have the chance to grow over time is something that every business needs to do. In order to do that, you have to do more than your fair share of advertising. The challenge behind doing so is creating the right marketing tool. During any time of the year, your market could stand out amongst the others.
This means you have to be ready when that happens, but you need ideas. You may burn through a lot of ideas over time, but something or the other will work. The real key behind marketing is to keep your tools fresh and trendy. It's all about your targeted audience being engaged with what you have to offer. With the right tools, you can appeal to a lot of customers.
Creating the right marketing tool is one thing, but you want to be as creative as possible. Going with a custom option (shirts, cups, etc.) has always worked in the business world. But remember, you want to stay as fresh as possible, which means sticking to the trends. One trend that has always been on the rise is personalized bags. Backpacks, tote bags, handbags, all of these fall under an incredible category. A bag can work as a marketing tool that's flexible. They work for many fronts including online businesses, schools, and even advertising agencies.
By coming up with a creative design, you can have a significant impact on your brand's awareness. There are a lot of properties that will come into play, which means you have to think this design out. While you want your bag design to be different, you don't want it to be sloppy. You can't expect to gain any buzz with a basic custom bag design.
Plus, there are numerous reasons why considering a personalized bag is important. While using them as a marketing tool, you could take advantage of a couple of benefits.
Better Chance of Recalling Your Brand
When showing off your brand, you want to make sure that people remember what they see. With personalized bags, people will be able to remember things much easier. Especially if the bags you design are being used as promotional items. Receivers of your bag will always have your brand insight no matter where they go. Even if the bag was just a simple souvenir, with your brand, it could gain some serious marketing power behind it. When you personalize your bags, it's important to include the logo, social media tags, and other creative artwork too. These are all important if you're using custom bags as a marketing strategy.
Useful and Practical for Your Target Audience 
If you're conducting a conference or event in a specific place, it might be more practical to have your personalized items made in that location. For instance, a conference & events bags Australia company can help you make relevant and valuable promotional items that you can give away in your event. These promotional products can carry everyday things such as laptops, tablets, and other gadgets, as well as files and personal care products safely.
Check if these items are of high quality by considering the following important factors:
Printable Option

: Find out the best conference and events bags upon which you can imprint or emboss your company logo, brand name, or theme. Determine the best placement for your company details so as not to overwhelm the user. Make sure it's the right size for people to notice your brand, company name, or image. 
Excellent Material

: You want a bag made of a material that can last for many years. The quality of your promotional items also reflects the quality of your products and services, so only invest in good quality bags as freebies or promotional gifts. 
Functional Pockets

: Bags have different pockets on the sides, front, back, and even hidden pockets inside. You might want to surprise your target audience by giving away bags with functional pockets, where they can store highly valuable items securely.
Waterproof

: It's good to give away waterproof promotional bags to keep items free from water damage. This feature will surely be appreciated, making a mark on your target audience's minds, most especially if they're caught up in the rain without umbrellas. 
Smart Design

: Promotional bags with smart designs are cool, functional, and durable. Check the zippers and compartments to ensure they will not be easily ripped. Also, check how the bag was sewn to ensure quality.
Spacious Enough

: Whether you're planning to invest in conference bags, backpack, handbags, or body bags, make sure that the bags are spacious enough for its intended purpose.
Stay Within the Marketing Budget
Believe it or not, marketing can run up a pretty solid cost if you aren't careful. When promoting, you want to be able to stay on track with your budget. Bags don't cost as much as other items do, being that they are quite inexpensive. Since bags don't cost an arm and a leg, you can easily customize them without digging into your funds. This way, you can promote it in your market leaning towards growth, and save a significant amount of money along the way.
---
Interesting Related Article: "Innovative Promotional Methods To Boost Your Business"