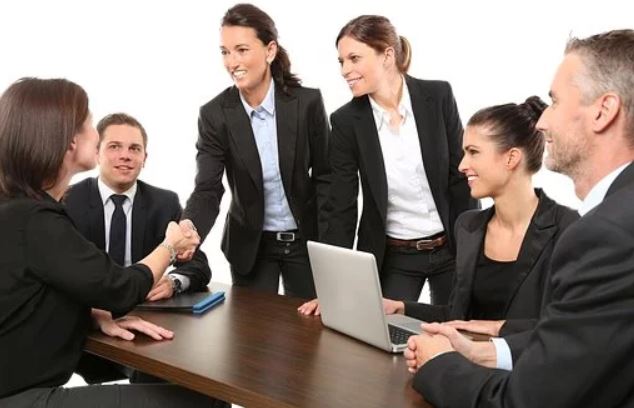 When it comes to selecting the right logistics company for your business, it is very important to identify entities that can assist you in meeting the demands and needs of warehousing, distribution, minimizing freight costs, and the like.
During the due diligence process, it is vital to go into preliminary meetings with some sense of the needs and demands of your business as it relates to your shipping needs. How you pursue this identification process is going to be vital to not only you being satisfied, but also meeting the needs of your customers.
Preparing for a logistics company relationship
Prior to meeting with any logistics company, you must have a set of demands that is going to meet the needs of your customers. You must identify the style and type of transportation needed to reduce your costs with viewing strong performance results and streamlined delivery.
In prospecting this relationship, identify what needs to be strengthened within your current distribution process and use that as a foundation during your fact-finding progression. Each question and answer should steer you in a direction as to the proper company that cannot only satisfy your current demands but also growth and expansion.
With your needs as a priority, you can work with the potential partner to identify criteria that will meet your needs and put you in a better position to properly evaluate the potential of the relationship. Establish a budget and choose wisely.
Identifying the correct logistics company
Identify strengths
Different logistics companies provide different modes of transportation vehicles and have shipping and receiving policies. Due to this, the partner should be able to identify their strengths and relay that to you up front. This will allow you to be able to identify who will meet your company's needs as it relates to the customer. No one company may be able to provide everything to every customer but do get close.
In addition, forecast your immediate needs in addition to long-range planning and see how their current assets will be able to meet the demands of your company. During your fact-finding process, ask questions that will expose any weaknesses or confirm their strengths.
Logistics longevity
Determine the amount of time that a company has been in business and assess client reviews. Due to the potential of expansion in the longevity of the relationship, it is important to know as it relates to your comparative analysis with other companies.
It is incumbent upon you to work with those companies who have an ability to remain viable for your long-term solutions. A company that shows viability has the ability to adapt when difficult circumstances reveal themselves.
Reliability
In order to establish a long-term relationship, both the logistics company and you must be able to rely on each other to deliver as promised. It is wise to pursue the successes of delivery commitments as it relates to current clients. Their reputation will reveal itself during your fact-finding process.
Pursue reviews and social media comments on how well their services were rendered and also their marketing strategy. In some cases, they may offer lower rates in certain markets. Having Forager's cross border logistics offering freight brokerage in North America, you may be able to see these discounts in play. Finally, ensure that your relationship can handle growth.
Affiliates
A logistics company should have a list of affiliates in different locations that meet your company's needs. For example, if you have to be a customer's request overseas, it is wise to know if there is a relationship in place to meet those needs.
The right company for you should be able to meet your expectations. They should have these relationships already in place or be willing to establish these relationships prior to any finalization of an agreement.
Customer service
While customer service is the lifeblood of any business, a quick response time and ease of communication is the lifeblood of a logistics business. These characteristics are necessary in order to satisfy your needs in the relationship being fluid.
Early on, everyone claims to have excellence in customer service, but is not until you get into the relationship when the truth reveals itself. Prior to going forward, ask for references in different industries. Ask for more than one reference in your specific industry and evaluate your responses overall.
Evaluate their safety record
A logistics provider will invest heavily into safety training of their warehousing, distribution, and shipping staff. There cannot be a history of safety violations or issues, because if there are, this can disrupt the established relationships that you have and lead customers to go elsewhere.
Are they technologically advanced?

A good logistics company will have technology that can help identify your products during the delivery process. It is good customer service to allow customers to track the progress of the product being delivered. In addition, you should be able to provide reports quickly and easily and have an integration tool that will allow their network to effectively communicate with your business.
Fees
There should be no hidden fees or charges affiliated with the agreement. All costs should be revealed upfront.
In-house logistics transportation only
While it is normal for a logistics company to advertise a solid reputation, some utilize contractors and subcontractors. This can be perilous to your business, so it is not recommended to agree to terms with a company that uses outside contractors for your logistics needs.
Efficient freight management
A good logistics company should be able to identify when the seasons call for an increase or decrease in the overall expenses for delivery. While certain times of the year may call for longer delivery times and some shorter, they should have some idea as to when this may take affect so that you can effectively plan your cost adjustments.
Overall, selecting the correct logistics partner for your business is a difficult task. Although the selection process is not an exact science, you should be confident with your selection in the end.
Video – Logistics
______________________________________________
Interesting related article: "What is Logistics?"