Want the advantages of a dedicated web server at a fraction of the cost? A virtual private server (VPS) is your best option.
A VPS is but one of many hosting environments sourced from a single server, partitioned and customized into a single operating system (OS) platform with separate system resources such as RAM and bandwidth. More secure and flexible than shared hosting, a VPS solution is functionally equivalent to a local onsite server yet accessed from the cloud.
Self-managing a VPS requires advanced web back-end development skills and the know-how to administer a server environment. Hence, many organizations outsource these tasks to a web host provider.
What to Consider from a Managed VPS Hosting Provider
When shopping for a managed VPS web host, compare the following benchmarks:
Disk Space
Disk space determines how much memory is available for a website(s). All content—including web pages, images, and even site emails (usually)—is stored in this space. When first taking a website live, disk space is not a concern. But over time, as a digital presence grows, a site's memory becomes full.
Thankfully, most web host plans offer plans starting at 10 GB of disk space—plenty of memory to jump-start any static website. When a website needs application and interactive capabilities, add more memory.
Bandwidth
Bandwidth measures data transfer speed between a website to a request from a connected endpoint, such as laptops or smartphones. Web hosts typically offer plans from 1 G to 100 G. View askance at providers that tout plans with "unlimited" bandwidth. These plans either come at a prohibitive cost or curtailed by network capacity or other technical restrictions.
On the front end of a website, features such as intricate web design, excessive scripts, and the number of visitors impact site performance and user experience (UE).
Customer Support
Insist on live 24/7 tech support, preferably with live chat support. The info they provide must be reliable and useful.
Network Uptime
While it's true that absolute 100% server uptime is a goal, not reality, a website should be up and running at all times. Look for providers that guarantee at least 99% and preferably 99.9% uptime.
An advertised uptime of 99.9% translates to downtime of 86 seconds daily, 10 minutes and 5 seconds weekly, 43 minutes and 12 seconds monthly, and    8 hours, 45 minutes, and 36 seconds yearly.
Domain Privacy Protection
Given the prevalence of data breaches plaguing organizations large and small,  it's a good idea to safeguard websites with domain privacy protection. Domain privacy protection registers a website under a domain name with its data stored in the WHOIS domain database.
Many web hosts offer domain privacy protection to their clients, keeping sensitive info (the domain registrant's name, email address, phone number, etc.) hidden from hackers and other unauthorized intruders. This insurance is well worth the nominal cost.
SSL Certificate
This safeguard protects a website and its visitors from cyber threats. Ensure that a web host offers this security measure. Basic SSL is fine for unveiling your website. But as a business' digital presence grows, the additional protection of Extended SSL may be needed. Read more about different types of SSL for your business here.
Price
All the services described above shouldn't come at an exorbitant cost. Since the market teems with numerous web host providers, they offer competitive prices. However, note that although the provider plans bill monthly, a customer often must commit to an entire year or longer to receive the lowest price. Customers on month-to-month billing arrangements generally pay more for hosting services.
Environment
Given the environmental impact of the world's data centers on climate, some hosting providers, such as GreenGeeks, have negated their carbon output and greenhouse gas emissions. They power their data centers with renewable energy and lower power consumption by deploying energy-efficient servers and innovative cooling technologies.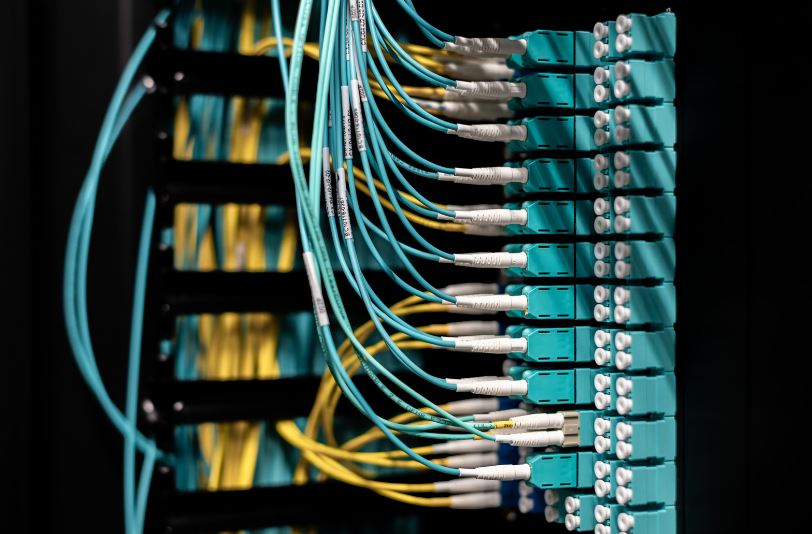 Choosing a Managed VPS Provider
All the benchmarks mentioned above factor into one's decision when choosing a web hosting provider. Yet, the best web host is one that best serves a customer's specific needs. For example, some web developers must use Windows-based hosting for .NET Framework applications instead of Unix-based hosting.
In general, evaluate a provider's ability to consistently deliver speedy web page loads to end-users, robust cybersecurity, and responsive 24/7 customer support. Also, consider flexible providers that can easily scale services and storage space as a website grows and traffic increases.
Changing managed VPS providers is costly and time-consuming. So, it's important to perform due diligence and select the right web host for one's particular use case.
---
Interesting related article: "What is a Server?"