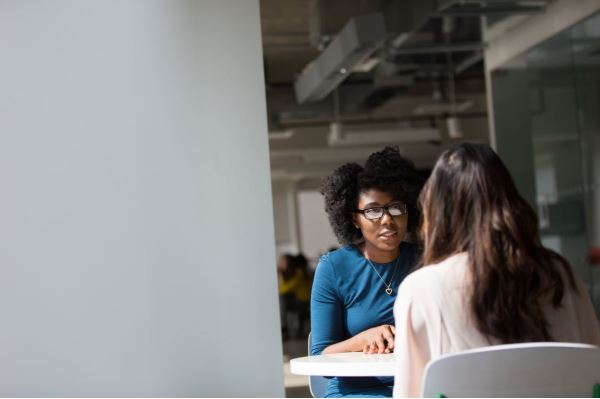 A new year will soon arrive. You have made a decision to choose sobriety starting in 2023 and beyond. It starts with finding the right rehab center to take care of you.
Whatever event led you to make this crucial decision, know that you are taking the right step. If you need help beating your addiction, Epiphany Wellness can help. You can learn more about their facility on their website.
Let's take a look now at the top ten tips you'll need to find the right rehab center in 2023.
Choose one close to home

 
If you can choose a rehab center close to home, this will be a plus. Especially if you're family may not be up to the idea of traveling long distances for visitation. Sometimes, the nearest rehab facilities may be miles away from home (making things a challenge).
However, if you choose one closest to home, your family will visit you often. This may depend on the policy for having visitors at a rehab center. Whether it's inpatient or outpatient, proximity to home may be something you want. Especially when you are in need of help to beat addiction.
Consider your financial options

 
Rehab won't be cheap. It will carry a price tag somewhere in the thousands of dollars range. Inpatient will cost more compared to outpatient because of its presence of medical staff and the care you receive around the clock. Your insurance will cover rehab and substance abuse treatment (but to an extent).
This means you will also need to use a secondary form of payment. Payment plans can be arranged by the rehab center after you have completed treatment. The more ability you have in covering costs, the better.
Know what your rehab options
Your rehab options will come down to your assessment. If you have dealt with a serious addiction, you may run into severe withdrawal symptoms. For this reason, inpatient care will be your best choice.
From there, you will need to choose an inpatient rehab center that will fit your needs. For lesser addictions, there are outpatient rehab options. You can choose a place that will be fitting for you.
Some may not have a choice but to go to inpatient rehab because of how serious the withdrawal symptoms may be. Plus, it will be risky to attempt an in-home detox because the withdrawals can be so severe, it can be fatal.
See what they have for amenities
Amenities such as different therapy options and activities may be a deciding factor. You may find yourself engaging in creative art therapy to help you through the treatment process. You could also find yourself outdoors doing your favorite activities such as hiking, walking, or even horseback riding.
The amenities will depend on the rehab facility. Some may offer a wide variety while others may be limited. Whether it's a luxury rehab center or a standard facility, you're bound to find one that will have the amenities that cater to your treatment needs.
What do they have for therapy options?
Therapy is important for someone undergoing addiction treatment. You can attend one-on-one sessions with your assigned therapist. Then, you have the group therapy sessions where you'll meet with other people who are undergoing treatment.
You might not be comfortable sharing your struggles with other people. That's normal to have that feeling. So you can choose to share whatever is on your mind with your therapist.
At some point, you can finally open up about your struggles. No one in your therapy group will judge you. They are struggling as much as you do.
They will also become part of your support system as well. Especially after you have completed treatment.
What do the reviews say?
There may be reviews available online about a rehab facility. This can help you determine which one might be best for you. On the other end, you may notice that there are more negative reviews than positive.
So you'll decide that the rehab facility may not be the best option. Either way, pay attention to the legitimate reviews. It may also be a good idea to get more intel from certain people.
Talk to an alum of the program

 
You may not know the person. But you may see their success stories about beating addiction. You can ask them questions about the facility they have attended and whether it's a great option.
You can get confirmation from someone who has been there. They'll share with you how good the staff is, what to expect from the rehab center, and so much more. It may be a lot better than online reviews (whether they are legitimate or not).
Find a rehab center with a specialty
You may have been addicted to opioids. Or going to a rehab facility that specializes in alcohol abuse. Sometimes, it may come down to finding a facility for someone battling a specific kind of addiction.
That's not to say that general rehab facilities are out of the question. A specialized rehab facility may be what you need. Because you'll be working with medical professionals and therapists that will work with your tailor made treatment.
A therapist will understand the root causes behind your addiction. You'll also be medically treated for specific withdrawal symptoms associated with a substance.
What aftercare options do they have?
Aftercare will be important once your treatment is complete. This can also include living options such as sober housing, therapists you can visit, and alumni programs. The more that is offered, the better.
Aftercare will be helpful for those who want to avoid a relapse even after their initial treatment.
Don't give up if you haven't found a place
It may be a challenge to find a rehab facility. If you are running into 'dead ends', don't lose hope. Don't give up and keep searching.
It can be stressful for some. But know that your treatment will begin sooner than you think.
---
You may be interested in: Supporting Someone In Recovery From Addiction