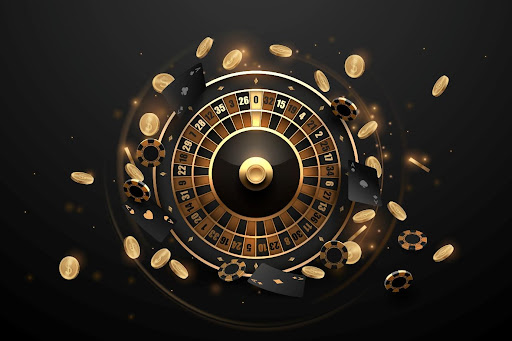 When logging into an online casino site, the vast number of options can make it hard to choose which game you want to play. 
With a variety of table games, online Slots and Bingo games to pick between, how do you know which chance-based online casino game you're likely to prefer?
Read on to find out!
Bingo
If you're looking for simple gameplay, which doesn't take long but there's time to pick up the gameplay, why not try live Bingo rooms at your chosen online casino site? Here, you can choose between the more traditional 75-ball or 90-ball games, or you can play a variety of themed games. 
Online, the numbers aren't called out by a human caller, but they are kept unpredictable thanks to a trusty Random Number Generator (RNG). 
Slots
For a quick game, how about spinning the reels and watching the colourful themed symbols rotate? Attempt to land winning combinations, each put down to chance thanks to the RNG. 
Slots are one of the most popular games to play, both online and at land-based venues. By pressing spin, you can enjoy bright and bold graphics as you try your chances on the reels.
Blackjack
The table game with the lowest house edge, Blackjack, involves multiple decks of cards and a basic understanding of the game. In this game, you'll be dealt two cards by the dealer, and the aim of the game is to 'hit', 'fold', 'stand', or 'double down', in an attempt to reach the value of, or as close to 21 as possible, without going over. The idea is to beat the dealer, who will start with two cards, but one of them will be face-down. 
Roulette
Roulette has been around, in its earliest forms, since Ancient Greek and Roman times. Initially, wheels and weapons were spun, and soldiers would attempt to predict the outcome. 
Nowadays the game has evolved significantly, and the iconic red and black wheel is a staple in many land-based and online casinos. 
There are two main variations of Roulette – American and European. The American Roulette wheel features two green pockets amongst the red and black segments. These are the double zero (00) and single zero (0) pockets. 
European Roulette features just one green pocket – the single zero. With one less segment on the wheel, the house edge is lower than that of American Roulette. This is why, for many players, European Roulette is the most popular. 
To play, you need to place your bet on where you think the small ball might land when the wheel stops spinning. Payout sizes vary based on where you've placed your wager, as some of the available bets have a higher likelihood of a more successful outcome. 
—
Now you know just some of the most popular casino games out there, which do you think you'll prefer? Would you like to spin the colourful reels, or try your chances at the iconic Roulette wheel? How about a card game like Blackjack? Or maybe Bingo takes your fancy?