You may often heard about the Pitch deck services: Well, do you know what is pitch deck? Pitch deck is basically a summarised presentation that is mainly designed for targeting your favourite audience. However, It's evident now that a pitch deck has a lot of significance and you need to have it for your next business venture. But now you would be getting curious about what type of pitch deck you should take? Will that fulfil your need ? How do they differ from each other?
Pitch Deck – the latest technology is an ultimate source of targeting your clients with the best range of pitch.  Thus, In this article, we will dive into the different types of pitch decks along with the qualities of the major ones that will definitely gives you the sense of relaxation.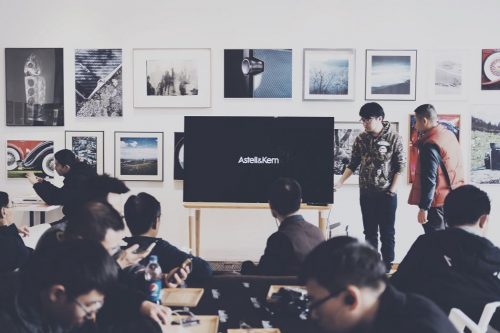 What Is A Pitch Deck?
A pitch deck is a short presentation, typically created using PowerPoint or Keynote and made up of carefully selected visual slides containing the most critical information needed for any investor to decide your business.
It's designed as a tool to help entrepreneurs raise money from investors during their initial rounds of financing. This form of pitching can save companies time and money compared with other options, such as creating presentations without outside assistance.
How Do You Choose Between Them? 
There would be hundreds of pitch deck types, each with targeted specifications. Well, selecting the best one for your requirement is indeed a difficult task. Thus, it is always required to look at the industry trend and your needs before choosing any pitch deck. Moreover, it would help to consider your pitch deck's benefits and drawbacks before buying.
Major Roles Of Pitch Deck:
Professional Design
Executive Summary
Strategy Section
Marketing Plan
Product/Service Description
Financial Projections
Team Profile
Investor Presentation Template
Defining The Major Ones
There are tens of pitch deck type but here we will only discuss three significant types because these are the ones that are used most often! This does not mean that other pitch decks are of no importance. Now it is an excellent idea if you can create your pitch deck.
A DIY pitch deck will have a 50-50 chance of achieving the desired result, so it is not common for many companies to turn towards professionals for their pitch deck! As the saying goes, "first impression is the last impression" a company needs something solid to convince its investors to take the bold step of investing in them.
This is the most common type of pitch deck. The generic pitch deck consists of a "one size fits all" solution, and typically has a set template that is mainly used for all of their clients. While this can be convenient for some entrepreneurs, it can also lead to a less personalized pitch deck that may not attract investors.
The One-of-a-Kind Pitch Deck
The one of a kind pitch deck is a more personalized approach to creating your pitch deck. Instead of having you choose from one of their pre-formatted templates, this type of pitch deck will work with you directly to create an individualized and unique presentation that is catered specifically to your business needs.
The final type of pitch deck service is the do-it-yourself (DIY) option. This approach allows you to create your presentation without help from an outside party.
It's up to you to choose which pieces will be used in your presentation, what information they contain, and how it should all be presented – but this form of pitching can save entrepreneurs money compared to other options that would have them pay a designer.
Conclusion
With these different types of professional pitch decks available today, business owners should carefully consider their needs before selecting a particular option, as each one has its benefits and drawbacks depending on the unique circumstances surrounding each individual venture.
---
Interesting Related Article: "Steps to the Perfect Business Presentation"