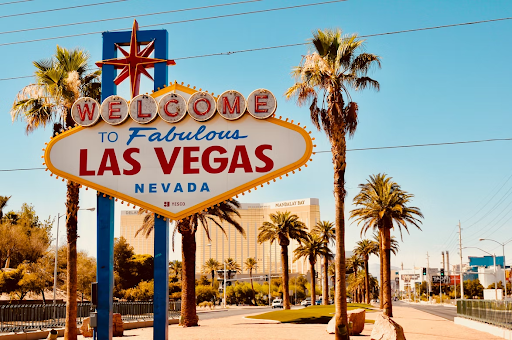 Sometimes, it's nice to get away from your normal travel. Even if you only go a town or two away, it can be a complete change of place that allows you to relax and break away from your daily life.
But flying can be a pain, and sometimes a quick getaway is a lot more work and expense than you want to deal with. So if you don't want to drive yourself, you can hire someone. There are plenty of options for a Los Angeles long distance car service so you can ride in relaxation and style. 
Las Vegas
Las Vegas is the longest trip on our list, but it's still easily doable in a day. It takes between five and six hours to get there from Los Angeles, depending on traffic. 
While most people immediately think about gambling when they think of Las Vegas, there is plenty to do besides that. Gambling can be fun if you just want to spend a couple of dollars to try your luck, but you can plan a trip outside of the numerous casinos. 
If you like water, the Black Canyon offers a kayak tour, where you can spend half the day looking at wild animals and landscapes like the Emerald Cave. 
San Diego
San Diego is about 120 miles between the two cities, which can take you a little over three hours if traffic is rough. It's another big California city, but it's full of new and exciting things you don't get to experience in Los Angeles. If you're interested in capturing the beauty of San Diego, many talented San Diego photographers can help you capture its unique charm.
For example, the San Diego Zoo is considered the best in the world. It has over 3,500 animals, such as tigers, birds, butterflies, and various shows and rides to take around the zoo. The San Diego Zoo is the founder of cageless habitats, which many other zoos have started to use for a better quality of life for the animals. 
There are plenty of adventures to do outdoors as well, such as visiting the Old Point Loma Lighthouse, exploring the concerts, theaters, and museums in Balboa Park, or experiencing the ocean breeze and seeing local wildlife at La Jolla Cove. 
If you want to go somewhere unique to shop with a lot of small businesses, check out the Cedros Avenue Design District. There are over 80 different vendors and shops packed into just under three blocks. You can find unique bookstores, jewelry, shoes, clothes, and more. There are even small eateries to grab a snack during your adventure. 
Palm Springs
Palm Springs is a little shorter journey, taking you about two hours. However, you can make a stop in San Bernardino National Forest. It's said that the mountains stop Los Angeles from spreading further, and the national forest offers a beautiful and scenic view of wildlife you might miss living in the heart of the city. 
The park receives more visitors than some of the more well-known parks like Yosemite and Yellowstone and has over 500 miles of trails to view. 
When you're done there, continue on your way to Palm Springs. It's a getaway from the major city while still affording you the common amenities you might be used to. Go to beautiful art museums in the center of town, take pictures with the local dinosaur sculptures and visit the dinosaur museum, which is unlike any other dinosaur museum you may have visited. 
You can also visit the Living Desert Zoo and Gardens and the Moorten Botanical Garden, which offer a lot of local plants and animals for your viewing pleasure. 
If you want to venture into the great outdoors, look at the Joshua Tree National Park, where you can take some nice, peaceful hikes to see the area. Or, you can go to Tahquitz Canyon and see a 50-foot waterfall located right in the middle of the desert. It isn't anything like the waterfalls near Los Angeles, as the trail and the waterfall are monitored and kept clean.
Santa Barbara
Located just two hours away, Santa Barbara is a relaxing and bustling city all at once. It is full of restaurants, shopping, and culture centers, along with a host of things to do outdoors. 
If you time it right, you can even visit one of the dozens of events Santa Barbara hosts throughout the year, like artisan marketplaces, international film festivals, blues tours, magic shows, yoga, theater events, and much more. 
If art and culture are more your thing, Santa Barbara is also full of theaters, museums, and art galleries. It's also a historic city with plenty of landmarks to explore, like courthouses and historical remnants from the Native Americans that used to live in the area. 
Finally, if you are looking for a way to relax from your daily stress and want to take care of your mind and body, consider a spa or wellness center. You can join in on some yoga, stay in the San Ysidro Ranch, or go to Float Luxury Day Spa for a more modern take on a relaxing weekend. 
---
You may be interested in: How Much Are Apartments in Los Angeles, California?