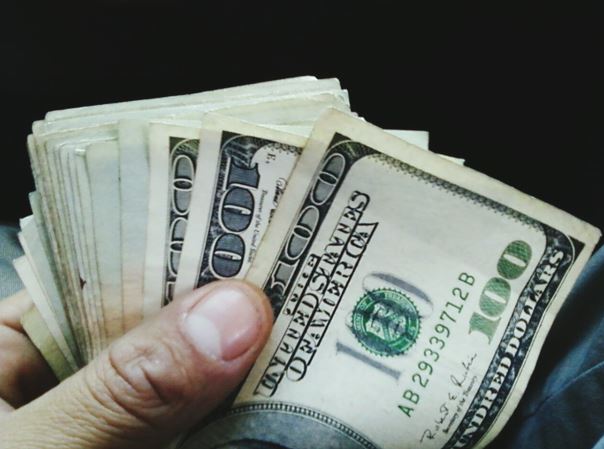 What is Personal Finance?
Personal finance is a term that encompasses all aspects of money management, including saving and investing. Budgeting, banking, insurance, mortgages, investments, retirement planning, and tax and estate planning are all included under one umbrella.
The phrase is also frequently used to describe the entire industry that provides financial services to people and households, as well as provides financial and investment advice.
What is a Financial Plan?
A financial plan is a road map for an individual or an organization to follow in order to achieve their objectives. It considers your current financial condition and ambitions, then develops a detailed strategy based on your prioritized goals, advising you on where to spend your money and when to save.
What is a Personal Finance Plan?
A personal financial plan is a written account of your earnings, liabilities, assets, and investments. Its goal is to assist you in determining the viability of your own goals and determining the financial steps necessary to achieve them. Based on the expected completion time of your goals, your financial plan can span weeks, months, or years. You can change it whenever you want to reflect on new or changing priorities.
8 Easy Steps for Creating a Great Personal Finance Plan
Coming up with a good personal finance plan can give you confidence with your money. Fortunately, there is not always the need for professional help when creating a personal finance plan. You can create your own personal finance flowchart based on your priorities, or reference one at FinPins
Below are a few steps that you can rely on for an effective personal finance plan.
Step One: Examine your current circumstances
Before you begin the "planning" phase of the procedure, you must first determine where your journey will begin. This entails assessing your current financial status.
Step Two: Set short- and long-term goals
You now have a starting point for your financial independence path. The next step is to determine your destination. This is a crucial step in your "financial plan for dummies" adventure. When it comes to making financial decisions, having firm goals provides you with direction and clarity. Your objectives will show you if you are on the right track.
Step Three: Come up with a Plan for your Debts
Nobody likes to think about debt, yet it is something you cannot avoid if you want to be financially sensible. Personal financial strategies may be beneficial. If your interest and repayments are dragging you down, you will not be able to make significant progress toward your short and long-term goals. So first and foremost, figure out how to pay what you owe.
Step Four: Create an emergency fund
An emergency fund serves as a kind of financial safety net. Whatever level of "preparation" you believe you have, there is always the possibility that an unforeseen cost will arise and knock you off your feet. Unexpected illness, losing your job, or even forgetting to pay a bill are all situations that emergency funds safeguard you from.
Step Five: Begin your estate planning now
Estate planning is one of those difficult words that most people overlook, figuring it primarily applies to the wealthy or those nearing retirement. However, you must consider how to protect your family when you are not present. A well-thought-out estate plan gives you complete peace of mind.
Step Six: Start investing in your future now
The next phase is to build on whatever wealth you already have to be financially secure in the future. You can start putting money aside and making investments.
Step Seven: Protect yourself.
Insurance protects your money from any unanticipated hazards, similar to how emergency reserves protect you from life's surprises.
Step Eight: Keep an eye on your strategy
You cannot afford to overlook the importance of having a financial plan. The more information you have about your current financial condition and where you want to go, the more confident you will be in your spending.
The Important Aspects of a Personal Finance Plan
Income: Planning can help you manage your income more successfully. Managing your income can help you figure out how much money you will need for taxes, other monthly expenses, and savings.
Cash Flow: Boost your cash flow by keeping a close eye on your spending habits and expenses. Tax planning, sensible spending, and meticulous budgeting will enable you to keep more of your hard-earned money.
Capital: An increase in cash flow can lead to an increase in capital, allowing you to think about investing to improve your overall financial situation.
Financial Security for Your Family: Providing financial security for your family is a vital aspect of the financial planning process. Having the right insurance coverage and policies in place can provide you and your loved one peace of mind.
Investing: A good financial plan takes into account your specific circumstances, goals, and risk tolerance. It serves as a guide to determining the best forms of investments for your needs, personality, and objectives.
Standard of Living: The money saved as a result of solid preparation can come in handy during difficult times. For example, if a family breadwinner becomes unable to work, you can make sure there is enough insurance coverage to replace any missed income.
Financial Understanding: When quantifiable financial goals are created, the impacts of decisions are recognized, and the results are analyzed, better financial understanding can be gained. This gives you a fresh perspective on your budget and more control over your financial situation.
Assets: Having a nice 'cushion' of assets is desirable. However, many assets are accompanied by liabilities. As a result, determining the true worth of an item becomes critical. Understanding your money comes with the knowledge of settling or canceling liabilities. The total procedure aids in the development of assets that will not become a burden in the future.
Savings: It was once known as "rainy day" savings. However, unexpected financial changes can knock you off course. It's beneficial to have some investments with a high level of liquidity. These investments can be used in an emergency or to further your education.
Ongoing Advice: It is critical to form a connection with a financial advisor you can trust to achieve your objectives.


---

Interesting Related Article: "A beginner's guide to personal finance"