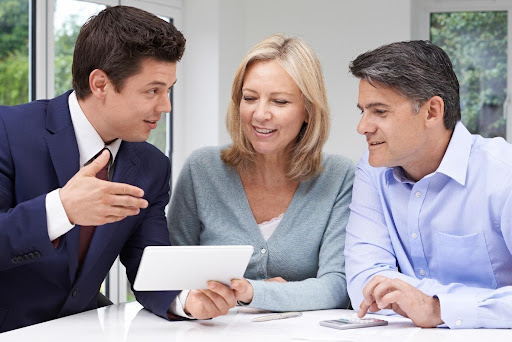 Have you begun planning for retirement? Or beginning to think about your plan? If so, you're likely finding out there are many different aspects you need to consider for the right approach to saving for your retirement.
Therefore, there's one thing you should definitely consider when it comes to planning effectively for retirement – financial advice.
In this article, we'll take you through just a few of the many reasons why seeking financial advice can help you build your wealth in the right way for when you retire – from having tailored guidance to having a new investment structure or retirement planning tool.
Tailored advice from an expert
A financial adviser can offer guidance that meets your unique financial situation when it comes to your retirement. This means helping you build the right plan that's suited to all your requirements.
Your adviser will take the time to discuss every aspect of your circumstances, which can include a full analysis of your income and outgoings, a discussion of your future goals, and a thorough understanding of any challenges or concerns you might be facing or have.
With clear and focused recommendations that target your financial situation, you'll have a more effective approach to your retirement – thus giving you a higher chance of obtaining the comfortable and successful retirement you want and plan for.
Comprehensive and unique financial planning
Seeking financial advice can also allow you to build a financial plan that's extensive, beneficial and tailored to your retirement goals.
Within this plan, you can outline every retirement goal you have, and then establish the unique steps needed to potentially reach these goals.
Your adviser can help you refine your goals with your financial situation in mind, so that every target is realistically obtainable for you and your finances.
For instance, this could involve having enough in your pension to last you through retirement, being able to support financial dependants, or having a certain value of assets when you retire.
With a clear plan in place, you can more effectively implement achievable steps to reach these targets in the right way.
More tax-efficient investing strategies
Another reason to have a financial adviser when planning for retirement is they can offer you guidance on making more tax-efficient investments.
Your adviser will have experience in dealing with tax rules when it comes to things like your income allowance, pension allowance, Individual Savings Account (ISA) allowance, and much more.
With your pension, for example, they can help you plan your contributions in a way that suits your future goals, as well as your financial circumstance.
This can involve making the most of your annual pension allowance each year – £60,000 for the 2023/2024 tax year – without compromising your wealth resilience.
You can therefore grow your savings for retirement whilst sheltering your money from tax, bringing you closer to your future financial goals.
Advanced wealth-building tools
Not only can financial advisers offer you guidance, but they can also give you access to a variety of wealth building tools to help improve your retirement plan.
For instance, you can use these tools to gain full visibility over all your investments. You can have a platform that shows all your accounts in one place – pensions, ISAs, etc. – so you know exactly how your wealth is being built for retirement.
Also, you can use tools to plan out your approach more accurately, by outlining contributions to your pension and seeing how changing certain variables can impact your wealth – such as the timing and amount contributed.
—
If you would like to experience the many benefits of financial advice for your retirement plan, speak to a modern wealth management service. This way, you can build an approach that's right for you and your finances.
—
Please note, the value of your investments can go down as well as up.