Ever sat through a business meeting that seemed to drag on forever without anything meaningful being achieved? Unfortunately, these time-consuming affairs are far too common in the corporate world.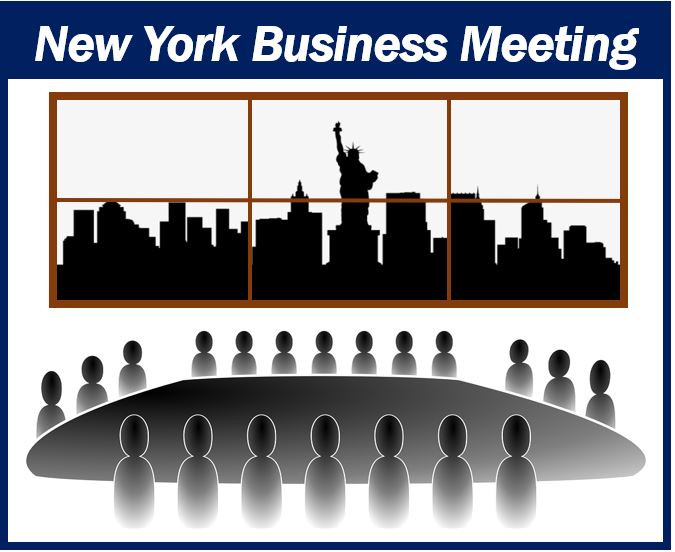 The key to a successful meeting is careful planning. By getting yourself and your team organized ahead of time, choosing the ideal venue, and working out exactly what you want to achieve, you'll help create a productive and collaborative environment.
If you're planning a business meeting in New York, these simple tips will help you accomplish all your goals.
Decide on the purpose of the meeting
Before going any further, ask yourself a simple question: Do we really need a meeting or could this just be covered in an email? Everyone has sat through at least one business meeting that simply didn't need to be held, so make sure a face-to-face pow-wow is essential to avoid wasting anyone's time.
If it's a must, you can now start thinking about the purpose of the meeting. In some cases, this will be obvious — for example, how to cut the budget by $100K to keep the company afloat. But there are other times when you may need to cover multiple issues, and it's here where careful planning is required.
Think about which problems need to be solved straight away. Are some items more important than others? Which issues need input from everyone in the room, and which can be tackled with one or two other key team members at a later date?
Once you've got a clear picture of what you need to achieve, move forward to the next stage of planning.
Select the attendees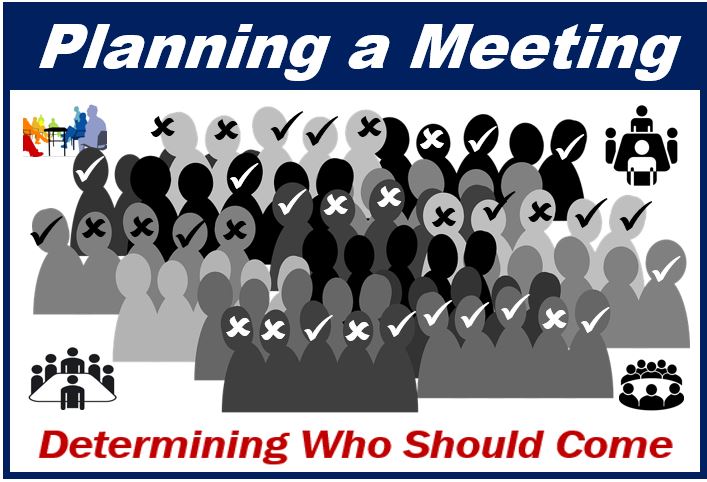 With the purpose of the meeting sorted, it's time to think about who needs to attend. This will obviously depend on the issues being addressed, so take the time to think about who needs to be part of the discussion. Here are a few questions you might like to ask yourself:
Which areas of the business will the meeting topics affect?
Who are the key people in the company that need to attend?
Is there anyone who can offer specialist insight?
Of course, you'll also need to make sure everyone is available to attend. If you're meeting to discuss recent changes in the IT department and the head of IT is already booked solid all day long, you'll be shooting yourself in the foot before you even start.
Choose a venue

The right venue for your meeting will vary depending on how many people are attending, whether there's any specific atmosphere you want to create, and whether you need any technical equipment on hand. Happily, in a city like the Big Apple, there are myriad meeting venues available if you're searching for somewhere to hold an off-site.
If you're looking for simple and functional New York meeting spaces, you'll find plenty of suitable options throughout the Midtown area. There are intimate rooms for meetings of six to eight people, larger spaces when you need to get together with a couple of hundred colleagues, and everything in between.
And then there are spaces for meetings with a difference. We're talking outdoor terraces with skyline views, artsy spaces with bold colors and Art Deco furniture, and even spaces that feel more like an art gallery than a boardroom.
The possibilities are endless, so do a thorough search to find a space that suits your needs.
Set the agenda

This is a crucial part of the meeting planning process. If the meeting is going to be productive, you need to go in with a clear goal of exactly what you want to achieve.
Make sure all participants get a copy of the agenda well in advance of the meeting so they can come prepared. Provide them with a list of the topics that will be discussed and the questions that will be answered. If any individual attendees will be given a presentation on a particular topic, include this information in the agenda.
That way, everyone will be on the same page when it's time to get started.
Take control
As the person who called the meeting, you're responsible for ensuring that everything runs smoothly on the day. This is an important job that can require everything from negotiation skills to leadership, and you'll often need to rely on your ability to read the room.
Kick off the meeting with a brief welcome and some basic background information. Don't go overboard though — everyone knows why they're there, so don't waste time rehashing old info.
How you manage your meeting will also vary depending on everything from your workplace environment to the people attending and the topics being discussed. Some meetings need to be a free-flowing exchange of ideas, so your job is to take a back seat and let the discussion roam, steering the meeting back on course whenever required. In other situations, you might need to take a much more active role, asking direct questions of people and setting the pace of the discussion.
Whichever approach is needed, make sure to keep things moving. Everyone in the room no doubt has lots of other important things they could be doing, so keep track of time closely.
Wrapping things up
When it's all over, follow up with the attendees with meeting notes and items that require action. And then give yourself a pat on the back — you've just finished a successful and productive meeting.
---
Interesting related article: "What is a Conference?"