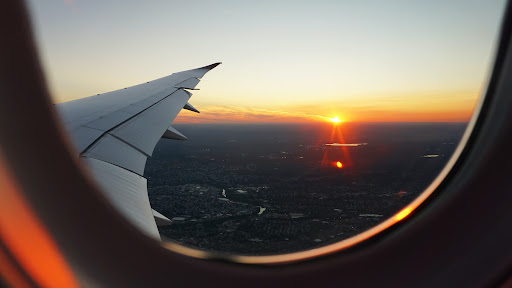 With about 166,000 tourists visiting the United States of America in 2019 alone, the U.S remains one of the most popular tourist destinations in the world. Not a lot of people would say "no" when asked if they'd love a visit to the United States. The reason for this is traceable to a number of independent factors. 
At some point in your life, you may want to take a journey to this land of promise; to experience the thrills and enjoy the atmosphere. If you're planning to visit the United States of America anytime soon, this article will provide you with all the information you need to have to make it a success.
Some things to note before you visit America
This information is necessary if you intend to have an event-free stay. 
1.
The United States is strict with
its
rules
There's almost no country as strict as America when it comes to the laid-down principles for entering its borders. On arrival at the airport, you may want to get set for some thorough inspection before you proceed. 
All your paperwork would get looked over by experts. The aim of this isn't to make you feel slighted, but to ensure that there's order in the country and that illegal visitors are fished out immediately. 
2.
If you're from certain countries, you don't really need a Visa to travel to America
Some countries are covered by America's Visa Waiver program, which allows citizens of those countries to visit the United States and spend up to 90 days without a visa. This program is available to people entering the United States from countries like Denmark, Australia, and Belgium. 
However, even if you don't need a visa because you're from these countries, you still need to apply for an ESTA (Electronic System for Travel Authorization). 
To successfully apply for this, you must have:
Valid identity cards from countries that are part of the Visa Waiver Program. 

Valid email address, home address, and emergency contact details. 

The point of contact name and address (the person you are coming to visit in America). 
Apply for an ESTA ahead of time if your country is part of the Visa Waiver Program, you intend to spend 90 days or less in America, and you're just travelling for business/pleasure (not relocating). 
3.
Figure out your health insurance
The cost of accessing healthcare facilities and services in America can sometimes be extremely high. If you don't have a lot of dollars to throw around, you may want to spend some time figuring out your health insurance before you arrive. 
For the best results, purchase your health insurance even before embarking on that trip. 
With these things settled, it's time to take a look at all the documents you need so that you can start putting them in order. 
Documents you need to travel to America 
The type of documents you require when travelling to America depends on a few factors, including the reason for your visit, the type of visit, and how long you intend to stay. 
If you're relocating (and not just travelling), you may need to assemble an entirely different list of documents. In any case, here are the documents you need to successfully travel to America. 
Travel documents required for American citizens
Are you an American citizen seeking to enter your country of origin? Here are the documents you should have with you:
A Valid Passport

A Trusted Traveller Program Card, including a Global Entry card, FAST, or NEXUS card. 

Birth Certificate and Government-issued ID (especially if you're departing and returning to America from the same US port). 
Travel documents for permanent residents in America 
If you're already a legal resident of America, here are the documents you need to present on arrival. 
Your Permanent Residency card

Valid evidence of permanent residence (if your permanent residency card is not readily available). 
Travel documents for Mexicans, Canadians, and those from the Bermuda 
If you're from any of these places, you need these documents to travel to America:
A valid passport or Enhanced Driver's License (for Canadians). 

A valid British passport with  "Government of Bermuda" written in front. 

If you're a Mexican, a valid passport coupled with a visa. You may present a Border Crossing Card. 
Travelling from any other part of the world?
If you want to enter America from any other part of the world (Africa and some parts of Asia), you need these documents; 
A Government-issued and stamped Passport. 

A stamped visa (if this applies to you). 

Other valid documents like your birth certificate.

Details of your American contact
Types of Visa You Can Apply For
When travelling to America, there are 2 types of visa you can apply for. Knowing what type of visa to apply for will ensure that you don't enter the country with the wrong documents (as this can get you in serious trouble or even cause you to get detained or deported).
Here are the two types of visas you can apply for and the context for which each is appropriate. 
A.
Non-immigrant visas
If you're just visiting America for a while (you have intentions of returning to your country of origin), the non-immigrant visa is the perfect option for you. 
Note, however, that there are a number of non-immigrant visas. So you may want to discuss with your travel agents to figure out which non-immigrant visa you should be applying for. 
B.
Immigrant Visas
Are you relocating to America to join a spouse, family member, or an employer who has hired you for a permanent job? The immigrant visa is what you should be applying for. 
For the sake of context, we would be unable to discuss the nuances of this. But you may want to talk it over with your travel agent or consultant for expert advice on getting an immigrant visa. 
Now we've settled the document conversation, here are the steps you should follow if you want to visit America without hassles. 
How to visit America in 2021 
Here's how to make that dream of getting into America a reality in 2021
1.
Assemble the needed documents
Get a valid ID from the government of your country. Apply for a visa (if you need one) or your EDTA document if your country is part of America's Visa Waiver Program. 
Remember to critically examine the reasons for which you're travelling to the US. This will help you to get the required document and visa you need to get into America. We established early on that America is strict about its rules. You don't want to get to the airport or the American border, and then be turned back. 
2.
Perform a comprehensive medical examination
You need to undergo a comprehensive medical checkup. In addition, your mental health would be assessed. Also, if you're looking to get into America in 2021, you would be tested for Covid-19. This is because of the raging pandemic and the fact that the health of citizens is paramount. 
If anything out of the ordinary is noticed, you'd be directed to seek medical help before embarking on your journey. 
3.
Pay attention to pitfalls
While you plan to get into America, there are some things that may cause challenges for you. Spot these out and avoid them by all means. Some pitfalls to avoid include:
Immigration scams:

You're very likely going to come across many scanners who pose as the American government or trusted agents. As a rule of thumb, only transact with trusted travel agents who have a history of successfully helping people immigrate to the US. Also, ensure that you collect all relevant information and sign up for everything strictly on government-owned websites. 

Violating visa rules:

You may want to go through the previous section of this article to clearly understand when and where you need what type of visa. Visual violations like unlawful access to the country are punishable offences. They can tamper with your chances of getting access to America in future. 
4.
Get your finances right
Getting into America isn't a free or cheap process. More often than not, you need to have figured your finances out before you even get started. 
You'll need to sponsor your visa application process, buy plane tickets to and fro (if you're just visiting), figure out your accommodation (if you're a tourist), and pay for miscellaneous expenses. So you need finances. Put pen to paper and determine exactly how much you need. Work toward these figures as you proceed. 
5.
Have fun 
Now you've put everything in place, it's time to embark on your trip. If you're going to America to unwind, remember to make it the time of your life. If you're going for business, make the mat out of your trip. 
Summary
The United States of America has a lot of options for everyone; from business to pleasure, there's definitely something in it for you. 
If you've had plans of travelling to the US, follow the steps we discussed as you make the move. Also, you may need to enlist the services of trusted travel agencies to take a lot of the stress away from you. 
When you arrive at your destination, remember to be polite to people. Americans are lovely people and you will have a great time in their midst. However, don't be quick to start trouble. 
While you're at it, you can find the most suitable place to visit as Next Vacay measured the most polite tourists from each state out of ten.  
---
You may be interested in: What Are the Essential Elements to a Valid Contract?