Planning a work function can be a tedious and boring job. The biggest fear is thinking that all the employees are going to hate it, and crib about the party the next day. Most party planners feel this way. A great party is indeed made by great people, but a little employee engagement and fun never harmed anybody.
Employees do participate in regular work engagement functions where they show up for a few hours, mingle a little bit, and immediately leave. To make these work functions entertaining and eventful, it is crucial to plan an unforgettable social event.
Let us look at a few ways to plan an unforgettable work function.
Paintball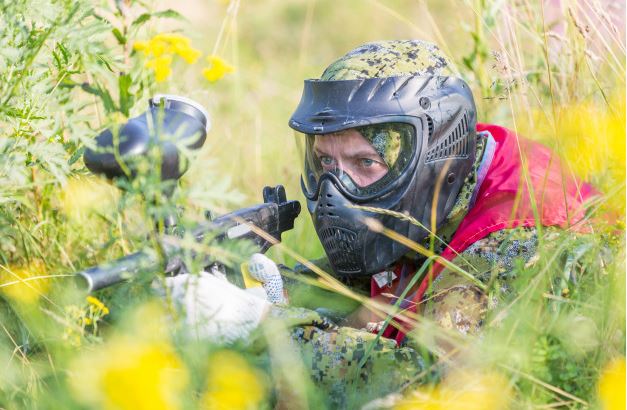 Paintball is a high team building activity that promotes decision making, direction, and focus. To have a fun evening, divide employees randomly based on chits or coloured balls picked out at random, and have them work together.
If you want to make it even more interesting, you could keep the teams according to departments, with the team members choosing a captain. Doing this boosts morale and keeps the energy high throughout. You could also organize a dinner and drinks after the paintball party.
Netflix Character Theme
People love dressing up! Host a Netflix-themed party and allow all the employees to de-stress and dress up as their favourite Netflix characters. You could organize a theme park or an indoor banquet hall with music to amp the party up.
Food and drinks could also be according to the theme of the night – Netflix inspired. Choose a Witcher cake with Lucifer music and liven the entire event to make it memorable. You could also organize cocktails and finger-foods that are based on Netflix characters or series like Outlander and Stranger Things, Warrior Nun, and so on to make the party more engaging.
Party Buses
Party buses are a great way to allow employees to socialize and mingle. Most high-end party buses are safe, reliable, competent, and follow all sanitization and safety protocols. Party Buses in Denver are fabulous with a minibar and luxurious seating. While organizing the party bus, you could also have some pre-arranged stops like a few well-known pubs, or a theatre, or movie to let everyone have a great time. Organizing a served meal with full waitstaff is also a great concept.
Bowling
Almost everyone enjoys bowling. While some don't know how to bowl, they are usually eager to learn. Allow employees to let their hair down with some healthy bowling competitions, endless beer, and pizza.
Since formal office wear is compulsory at the workplace, employees would love to dress up in comfortable smart casuals, and mingle freely without stress and deadlines. Bowling is another fabulous team building activity that encourages teamwork, camaraderie, and positivity. You could also keep some fun prizes and giveaways for the winners, first, and second runners up.
Arabian Night
The Arabian Night theme is an exotic and alluring theme that can go a long way in livening the function. From the music to the food, you could also arrange for Moroccan drapes, rugs, lighting, and luxurious lamps to stay true to the theme.
Employees dressed as mysterious Moroccan princes and princesses can even win prizes for Best Costume or Most Authentic Arabian and so on. You could go a step ahead and organize from native belly dancers (an original authentic dance form) and shisha for entertainment. If you think the men and women might like it, you could also organize a small dance class in belly dancing and distribute Moroccan scarves.
Outdoor Movie Theatre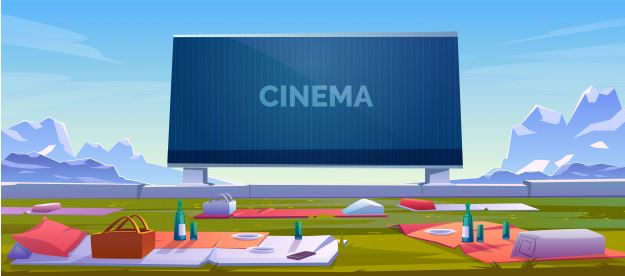 Outdoor movies on a projector are always fun. Instead of a drive-thru, organize seating with tables and chairs, and take a popularity poll on the most awaited movie. If you arrange a large enough space or everyone to relax and watch a movie and have servers pass out free popcorn and coke, it will help all employees relax and de-stress while comfortably dressed.
Organize a variety of drinks and tasty treats with a buffet-style dinner at the end of the movie to make the work function an unforgettable event. Many offices have difficulty finding a space large enough to host everyone. If this is the case, you could contact your city office about a local park for hire for a few hours and make it a closed event only for employees and their families.
This list is not exhaustive, and there are many ways you can engage employees without making the party dull or sad. Some other ideas could be organizing a carnival, arcade game night, board games night, pool party, and a barbecue party.
---
Interesting related article: "Hosting your first big event?"