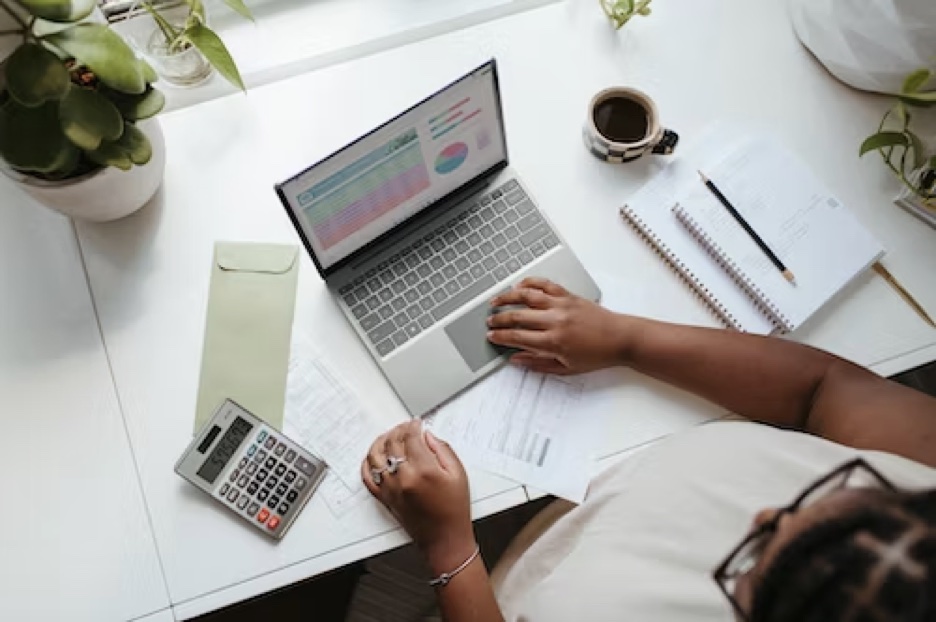 Playbook is one of the best financial planning apps available on the market today. The app is built to help you maximize your money. It reviews all your accounts – checking, savings, investment – to find tax advantages you may be missing out on. Whether you're employed or self-employed, Playbook tailors its recommendations to your unique situation.
Unlike other finance apps, Playbook focuses on tax-advantaged accounts to fast-track your financial freedom. It ensures you're taking full advantage of retirement plans like 401(k)s, IRAs, and HSAs, allowing your money to grow tax-free. Playbook also factors income limits to suggest the best accounts for your tax bracket.
Playbook can help you keep more of your hard-earned money by optimizing how you save and invest. Their approach emphasizes tax planning over budgeting which, for many, is the key to building wealth. 
If you want to get ahead financially but don't know where to start, Playbook can assess your accounts and provide a customized roadmap to help you reach your goals sooner. On that note, here is a comprehensive Playbook review.
How Does Playbook Work?
Playbook works in four simple steps to help you reach financial freedom sooner:
Playbook reviews your financial situation and identifies eligible tax-advantaged accounts like 401(k)s, IRAs, and HSAs. This process forms the backbone of your optimized financial plan.

Based on your finances, goals, and identified tax advantages, Playbook creates a holistic financial plan aimed at maximizing contributions to your tax-advantaged accounts.

Playbook activates the world's most advanced tax-optimized investing system. This system reduces your tax liabilities and enhances your investment portfolios' growth potential.

Playbook's automation easily routes extra savings into the most beneficial accounts monthly. If your eligibility changes, Playbook will adjust your plan to accommodate.
With Playbook handling the heavy lifting, you can spend less time stressing over finances and more time living life. 
What are The Costs Involved With Playbook?
As a Playbook user, the only cost involved with using Playbook is the $29 monthly subscription fee. This gives you unlimited access to Playbook's tools, features and educational resources. Compared to the percentage-based fees charged by traditional wealth advisors and robo-advisors, Playbook can save you hundreds or even thousands of dollars per year in fees.
Playbook believes everyone should have access to premium investment tools and advice, regardless of how much money they have to invest. By charging a low flat rate instead of a percentage of your assets, Playbook makes high-quality wealth management affordable and accessible. 
Users can cancel their subscriptions anytime, and a 30-day free trial allows you to test out the platform before committing to a paid subscription.
Who Was Playbook Built For?
Playbook was built with several types of investors in mind.
Tax-savvy investors 

Hands-off investors

Self-employed individuals

High-income earners
Playbook was designed to meet the needs of investors from all walks of life, especially those looking to make the most of their earnings and gain financial freedom. Whether you want an automated set-it-and-forget-it experience or hands-on guidance from financial experts, Playbook has solutions. Playbook is a walk in the park if you have used other personal finance platforms like Tiller Money, Monarch Money, or Pocketsmith.
How Secure is Customer Data on Playbook?
Playbook takes your data security extremely seriously. They use the same 256-bit SSL encryption banks do to protect all the information you enter into their platform. This means your personal information, payment details, and other sensitive data you provide are kept private and secure.
Playbook uses the latest security technology and protocols to safeguard customer data. Their systems are monitored 24/7 for any suspicious activity. If anything out of the ordinary is detected, their team is immediately alerted so they can take action. 
Playbook is also backed by Atomic, a well-known company builder based in San Francisco that provides support and guidance. This backing helps ensure Playbook's systems are stable, reliable, and withstand any outside threats.
Knowing your data is in good hands, you can feel confident entering your information into Playbook's platform. Their top priority is protecting customers, so they go above and beyond standard security measures to guarantee your data remains private and secure. 
Why Should You Consider Playbook?
Playbook is an automated tax optimization platform that helps you keep more of your hard-earned money. Here are a few reasons you should consider using their services:
Smart location

Tax loss harvesting

Smart withdrawals
Whether you're looking to reduce your taxable income, maximize your investment returns, or gain more financial freedom, Playbook has the tools and expertise to help you achieve your goals in the most tax-advantaged way possible. Their automated, personalized strategies take the guesswork out of tax planning so you can focus on what matters to you.
Can Customers Use Playbook for 401(k) and IRAs?
Playbook can help you manage your 401(k) and IRAs. One of Playbook's key features is its ability to connect all your financial accounts, including your retirement funds.
Playbook reviews your 401(k), IRAs, and other accounts to find opportunities for tax advantages based on the details you provide. It helps maximize your contributions to these tax-advantaged retirement accounts, optimizing your tax strategy.
Playbook's Smart Withdrawal feature is especially helpful for those taking retirement account distributions. It can determine a customized withdrawal plan to generate retirement income while minimizing taxes.
Playbook provides an all-encompassing view of your financial life, including your nest egg. It helps ensure you take full advantage of your retirement accounts and make the most of your hard-earned money.
Playbook Pros and Cons Based on Online Playbook Reviews
Playbook is built to simplify your life and savings plans with no hassle. If you are weighing whether or not the platform is for you or not you need to weigh the pros and cons. Some of Playbook's pros and cons based on online reviews are:
Pros
Optimizes utilization of tax-advantaged accounts.

Delivers comprehensive financial planning.

Implements robust bank-level security measures.

Identifies overlooked financial opportunities.

Provides a sophisticated tax-optimized investing system.
Cons
Lacks advisory services inclusion.
Is Playbook Worth It?
Is Playbook worth the investment? If optimized tax strategies and automation tools appeal to you, the answer is likely yes. Playbook's tax-focused methodology can uncover missed tax-saving opportunities. The tax benefits may offset the platform's fees for high-income earners and business owners. 
The time and money saved by automating investment, financial planning and tax filing processes is a bonus. That said, Playbook's self-directed model won't suit all investors. Those wanting personalized advice and guidance on major financial decisions may find the lack of human advisors limiting. 
However, for confident DIY investors looking to take control of their financial future, Playbook's innovative tools and competitive pricing make it a compelling wealth management solution. 
Overall, Playbook's tax-efficient and optimized approach to investing, combined with an intuitive yet powerful platform, gives users a simple path to financial freedom. The tax and time savings could be well worth the investment for the right user. 
If you want to get the most out of your money while gaining control of your financial life, click here to start with Playbook today.