Project Management Professional(PMP) certification is a globally accepted and internationally recognized professional course. It is offered by the Project Management Institute (PMI). PMP certification online course and describes the five domains on which it bases the project management. These five domains are Starting, Planning, Executing, Monitoring, and Controlling and Closing.
The course allows an individual to apply these five domains in a project for successful completion. Irrespective of the size of an organization, we can implement it with no issues. These 5 domains comprise 49 processes, which is explained step by step to make sure that an individual learns about each stage of project management. This process helps to learn about different inputs, tools, techniques, and output in a project. It explains how different process groups interact with each other and how their functions are dependent.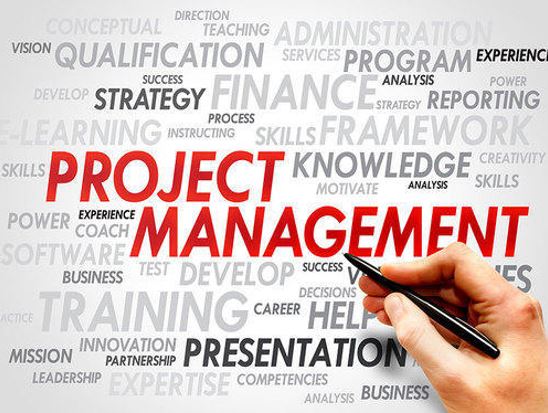 PMP is for training professionals, that works in government or private offices, to improve the success rate of projects. A good online PMP course will help you understand the concepts and the details required to pass the certification test. I help you understand the PMI guidelines, which will complete a project.
To apply for a PMP exam certification, one must be a graduate and should have experience in project management. Also, you need to complete a minimum training of 35 hours before trying to attempt for the exam. PMP certification exams are known to be tough for first-time test takers and PMP aspirants. Therefore, it will take a lot of learning and effort before attempting the test. Another important fact is that the test includes a big monetary value with it. So prepare well before going for the certification.
When should you learn PMP?
PMP is globally recognized and considered important for the Project Manager. If it interests you in learning Project Management and wants to make a career in it, PMP certification is for you. It will help an individual create an impact on the project management services in his organization.
To learn more about project management and get this certification, one must have some prior experience in project management, which will help pass the certification exam.
Helps in increasing your earning potential.
Project management services are highly paid services in the industry. By getting a PMP certification, earning potential can increase by over 25% when compared to a non certified professional. As per a survey, a certified project management professional earns a hefty annual salary apart from other incentives. This is more than enough encouragement to apply for this certification. Add a PMP certification will add a lot of value to your resume, which will prioritize it over others.
Apart from this, one needs to confirm certain important factors before selecting an online PMP course for certification. The course should provide an individual with adequate data to understand the concept. Also, there should be an online faculty member to clean the individual's doubt. They should also provide enough learning hours with sample test papers to make sure that their students have enough practice before attempting the real exam.
To attempt the PMP Exam, one needs to fulfill the following condition.7,500 hours in projects and 35 hours of project management education
OR
Four-year degree with 4,500 hours of project management work and 35 hours of project management education.
Once you qualify for this, you can attempt the exam for $550 US and $405 US for PMI members. It might be considered as expensive and time-consuming. However, it adds a lot of value to your resume and helps to learn a new skill and become an expert in it.
Melody F Stern is an entrepreneur and chief Editor of Business Usa Today. He helps small business owners to grow their online businesses worldwide. Follow him on Twitter.