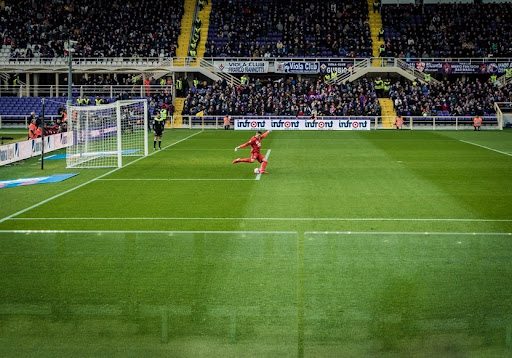 It is no news that sports betting is one of the major gambling events in the world. Top gambling outlets around the world record revenues running in millions of dollars annually, as well as holding reasonable sports betting market share. Every bookmaker typically offers a variety of sports that players can bet on, including football, basketball, cricket, baseball, tennis, horse racing, among others.
When it comes to regional sports betting, Europe has had the highest market share since 2019, racking up 48.6% in 2019 alone. In the same light, the majority of the top bookmakers in the world are headquartered in Europe. In view of the great prospects of Europe with regard to sports betting, we take a look at popular European sports leagues worth betting on using crypto, such as USDT betting.
Sports betting on European leagues
Football is the most popular sport in Europe and the world at large, with more than half of the population always following different football leagues keenly. Together, the European big-5 leagues generate an average revenue of $20 billion euros, having generated $25.2 billion in the 2019/2020 season. So, our attention will be on football leagues for the purpose of crypto bet. 
The European Champions League is Europe's top-tier club league. Champions League, as it is fondly called, comprises 32 European club sides that performed well in their previous respective country league season. Four teams from each of the big 5 leagues in Europe could be eligible – the first 3 become eligible automatically, while the 4th placed team plays another team. 
The league typically runs from September of a particular year through late May or early June of the following year. The winner gets an automatic ticket to the next Champions League competition. As a very popular league, you can bet on who the winner would be even before the league starts, during the group and knock-out stages. 
You can also bet using cryptocurrency on different markets in each game, including handicaps, goals, scorers, winner, correct score, and so on. 
The English Premier League, fondly called EPL, is one of the most popular and highest income-generating country Leagues in Europe. Overseen by The Football Association (FA) of England, the Premier League fixtures 20 teams – 17 from the top 17 teams of the previous season, and 3 promoted teams. The EPL runs from July/August of every year to April of the following year, with top teams competing in it. 
Out of the 20 teams, the top 4 teams will qualify for the Champions League. The 5th to 7th placed teams will qualify for UEFA Europa League, which is another popular European club league also. You can also stake on any EPL match at any online sports betting platform. 
There are different markets you can stake on, an average of which is 70 on each site. To help you with this, some sports betting affiliate sites provide head-to-head ratings of different EPL teams, which you can always read. 
Spanish La Liga Santander  
The Spanish La Liga Santander, most commonly called La Liga, is the highest club competition in Spain. It has the same team representation as EPL, with the Liga Nacional de Fútbol Profesional administering it. The popularity of La Liga has always been high. But in recent years its popularity became higher, because for over a decade, Ballon d'Or winners, Messi and Ronaldo, emerged from there. 
Madrid and Barcelona, two of the most popular clubs in the world, are also favorites for many bettors. Atletico Madrid and Villareal are also popular options for bettors, who are always looking out for the best odds on these teams. Each match always has more than 70 betting markets you can check out and wager on. 
Many sports betting sites offer bet builders and accumulators bet on each La Liga. You just have to understand what you want before playing. 
The German Bundes Liga is the highest club league in the whole of Germany, with the same 20-team format. Mostly called the BundesLiga, the league is regulated by the German Football Association (DFW). It has teams that are well-rated in both gambling and non-gambling contexts, especially in terms of rankings.
4 Bundes Liga teams compete in the Champions League every season. Teams like Borussia Dortmund, Bayern Munich, Bayer 04 Leverkusen, RB Leipzig, Borussia Monchengladbach, Wolfsburg, etc. are quite popular amongst bettors. As you probably know, the odds of each Bundes Liga match will be subject to where you play.
Like the other leagues, French Ligue 1 is the highest club football team in France. The league is under the administration of Ligue de Football Professionnel and has great players you can always watch. While a popular league, Ligue 1 has been home to a lot of highly popular teams you can bet on.
These teams include Paris Saint Germain, Olympique Lyonnais, Monaco, Marseille, Lille Olympique Sporting Club. The teams are always available on many betting sites, so you can check out their weekly season games to know which teams to bet on.
Italian Serie A is a popular European league that has the same 20-team format as others. The league is administered by National Professionals League Serie A and enjoys some good rankings in the whole world. Serie A is noted to have some great clubs who compete in the Champions League, who always attract different odds. 
Some popular teams in the league include AC Milan, Inter Milan, Roma, Juventus, Napoli, Atalanta, among others. There are many betting markets you can wager on, but just ensure you are guided by research and intuitions.    
---
You may be interested in: 5 Most Valuable Football Teams in the World