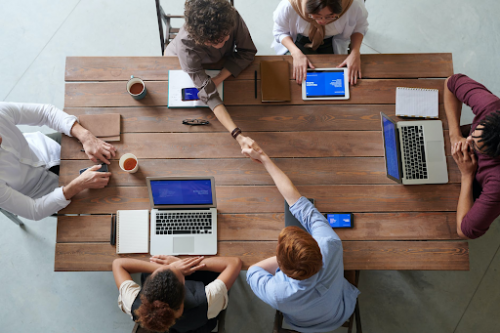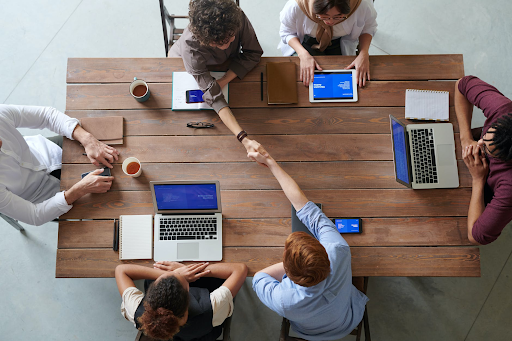 When it comes to buying a franchise, there are so many factors that you have to consider. Of course, the first thing that comes to your mind is the franchise fees and then the rest will follow.
Well, both the initial investment in a franchise and the subsequent investments in form of finances and time are required. The good thing is that there are loan products ideal for those who want to get a franchise, and that's what you're going to learn here.
Commercial Bank Loans
Franchisees have access to a wide range of funding options to start a franchise independently, and commercial bank loans are the most popular. 
Remember that banks are more willing to lend you money if you franchise an established business rather than start your own company from scratch.
A commercial bank will evaluate your business plan, credit history, and yearly revenue once you apply for a loan to buy a franchise. Banks use this method to assess if you can manage to pay the loan back you're asking.
SBA Loans
The SBA loan is one of the most preferred financing solutions for hopeful franchisees. New enterprises can obtain financing from the SBA, just as they do from credit unions, commercial banks, and other sources.
Criteria for qualification are sometimes strict and the application procedure might be stressful. In addition, the SBA does not provide loans directly to franchisees, so you'll need to apply through an SBA-approved lender to get the funding.
Depending on the loan amount, you may be expected to submit collateral, consequently holding you liable for paying off the loan if you default on it. Another option is to put up collateral as security for the loan. With this, if you default on the loan, a lender can take your collateral as a means to reclaim its losses.
Loan from Franchisor
Your franchisor should be your first option as a source of finances since they may be able to help. In fact, many franchisors offer funding for franchise fees, equipment, and other startup costs. They can also work with commercial banks to assist new franchisees in obtaining financing.
Before entering into any agreement with the franchisor, be sure to get full explanation of the requirements and obligations. Also, try to compare the franchisor's offer with those from other lenders so you can get the best option available.
Alternative Loan Products
The practice of offering finance isn't typical among all franchisors. This means that you can't solely rely on your franchisor for funding. Consequently, many franchisees are turning to alternative lending.  
In general, online lenders are much more lenient with borrowers than conventional lenders. Online lending companies like CreditNinja.com offer a range of alternative loans that could be favorable to you.
Now, if you apply for a loan from them, you can receive your funds considerably faster than you would with a typical bank loan. Generally, alternative lending products are more expensive. Also, they have shorter repayment terms and lower loan amounts than other loan products. 
Loans products such as unsecured loans and credit cards can provide a quick financial boost at the cost of higher interest rates and short payback periods. But if you can't get an SBA loan and need cash fast to seize the franchising opportunity, alternative loans may be worth it.
Just keep in mind that alternative loans grant a limited amount of funding. That's why many borrowers use it to supplement their initial capital since an alternative loan alone can't cover all franchising expenses.
Tips for Fast Guaranteed Loan Approval
Of course, each loan will require you to provide a different set of requirements. In addition, there are specific conditions you have to be familiar with to qualify for each loan mentioned above.
Write a Solid Business Plan
You can determine whether your business has a strong chance of earning profit with a solid business plan. With this, you can estimate your startup costs and how much you'll need to invest or finance. Writing a well-organized business plan will make you succeed as an entrepreneur.
At the same time, you should include a complete financial analysis of the franchise in the plan. It should include how much money you need and the specific budget allocation. While a one-page business plan may be enough for some online lenders, a bank or SBA loan would generally require a more extensive plan.
Be Aware of Your Financial Status
Calculate your personal and business credit scores, as well as your predicted revenues and assets. This will help you select which franchise loan best suits your needs.
Take note that paying bills on time and in full are two strategies to boost your credit score quickly.
You'll need outstanding business credit and decent personal credit to qualify for an SBA loan or a traditional bank's small business loan. Also, remember that online lenders may focus on your business's cash flow and track record instead of your credit score.
Prepare a Collateral
Secured loans will require collateral for you to qualify for a loan with the purpose of franchising. This way, lenders can seize equipment, property investment, or stock if you cannot make your payments. So, if your firm fails, lenders can still recover their money.
Takeaway
If you're getting ready to launch your franchise, it's necessary to know the franchise funding options we've discussed in this article and determine which ones are most suited for your purpose.
---
Interesting Related Article: "Loans then and now: how financing became simpler and more accessible"