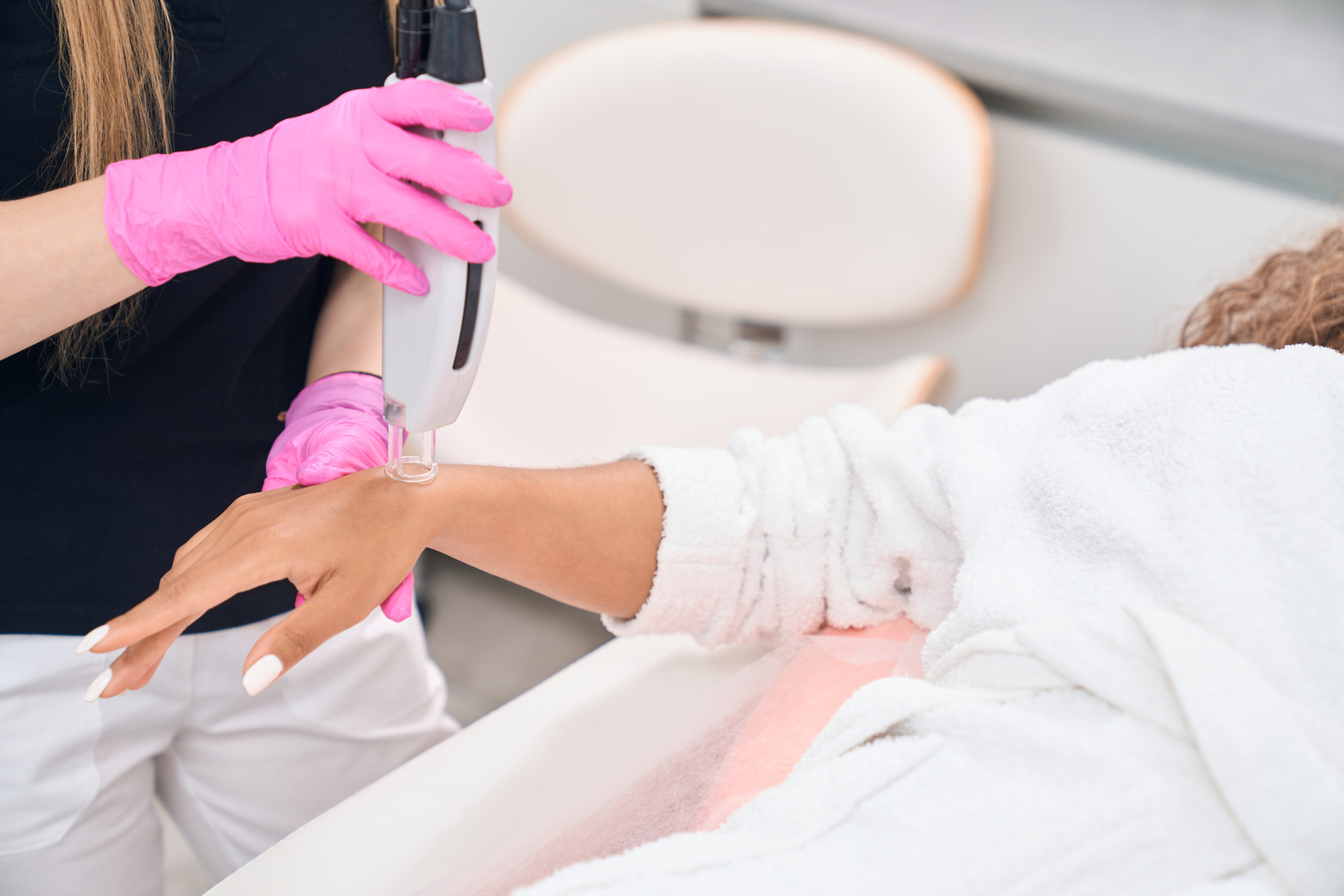 Med spas offer a range of non-invasive procedures that help people improve the health and appearance of their skin and bodies. Those who never visited a med spa need to understand the popular treatment offerings that can help them achieve their goals. Those who want to visit a med spa but are uncertain about which treatments will benefit them should continue to read further. 
What Are the Top Medical Spa Treatments?
Many people seek holistic treatments because they do not want to fill their bodies with chemicals. Although there are surgical procedures that improve a person's skin health and appearance, many do not want to go under the knife to see results. The following are some of the top med spa treatments available. 
Botox Treatments
Ask any med spa owner, and they will quickly report that Botox treatments are among the most popular. Botox was first introduced in 1989 and is now the only FDA-approved treatment for reducing lines and wrinkles. Botox is an injectable that temporarily soothes fine lines and wrinkles. This Botulin toxin temporarily blocks nerve signals, preventing the muscles from contracting, while smoothing wrinkles. Results last 3 to 12 months, and injections can be repeated. 
Botox especially treats the following:
Crow's feet

Marionette lines

Forehead furrows

Cobble stoning on the chin
Botox is also used to treat migraine headaches and excessive sweating, though these are off-label uses. This injectable is safe for most people and gives full results in about two weeks after treatment. 
Dermal Fillers
Dermal fillers are also very popular among med spa treatments. Injectable fillers contain hyaluronic acid, an acid found naturally in the body. This acid absorbs water, plumping treatment areas, such as the feet, eye hollows, cheeks, and wrinkles. Dermal fillers minimize the appearance of lines and wrinkles. Fillers also add volume to certain areas of the face and can be used to give a more youthful appearance to the back of the hands. 
There are many dermal fillers on the market, though each one works in much the same way. The treatment area and type of filler will determine how long the results last. Dermal fillers can last between six months and two years. Most people tolerate these treatments well and only experience a mild stinging sensation. 
Coolsculpting
Coolsculpting is one of the newer kids on the block, coming out in 2010. This treatment is the first of its kind to obtain FDA approval for target treating excessive fat on the flanks. Coolsculpting is one of the top fat reduction treatments outside of surgery. Each treatment takes around 45 minutes and offers effective results. This treatment is an excellent alternative to liposuction and freezes fat cells and then destroys them. Once the treatment destroys the fat cells, they are gone forever and will not grow back. 
Most people will need more than one treatment of CoolSculpting. These treatments can be used to treat the areas below. 
Thighs

Arms

Stomach

Neck

Lower back
Laser Hair Removal
Laser hair removal treatments are popular among people visiting med spas. Many people have unwanted body and facial hair and do not relish shaving for the rest of their lives. Laser therapy penetrates the hair root and causes it to shrink. Treatments are fast, usually only taking about ten minutes. 
Laser hair removal requires multiple treatments. Most people are hair free after seven to ten treatments. Those undergoing laser hair removal typically do not feel pain, but may feel a slight discomfort. Most people say these treatments are less painful than waxing and plucking. 
Waxing
Another hair removal treatment is waxing. Waxing pulls hair from the roots, keeping people hair-free for much longer than shaving. Waxing results last three to six weeks. Best of all, there is no embarrassing stubble or razor bumps that occur with shaving. 
Waxing removes hair on the face and body. Popular areas of treatment include the upper lip, chin, back, legs, arms, and bikini area. Removing hair with waxing only causes minute discomfort. There is a slight stinging sensation during the treatment. 
Discover the Many Treatments Options
With so many treatment options, it is no surprise that med spas are rising in popularity. Many people seek med spas for multiple treatments. Some people make a day of treatment and enjoy the relaxation offered. Those who have never visited a med spa should consider scheduling an appointment to get started. 
Med spa treatments are non-invasive and effective. These treatments do not cause major discomfort and help improve the health and appearance of the skin and body. Now is an ideal time to get started pursuing treatment.