Germans love sports. There are many popular sports. Sports are an important part of German society and culture. Nearly thirty million people in Germany belong to a sports club, of which there are more than 91,000. Almost all of the country's sports clubs are represented by the German Olympic Sports Federation (Deutscher Olympischer Sportbund).
Germany's five most popular sports
The five most popular sports in Germany are Fussball (Soccer/Football), Golf, Ice Hockey, Basketball, and Motorsport (Formula 1).
Fussball
Fuss (fuß) is German for 'foot,' while the word for 'ball' is the same in English and German. Fussball, like in the rest of Europe, is undoubtedly Germany's most popular sport.
The Bundesliga is Germany's national football league. The national football team, the Deutsche Fußballnationalmannschaft or Die Mannschaft, has been present in every decade that the FIFA World Cup has been held. It has won the World Cup four times, come second four times, and third four times.
In 2018, Germany's top two football divisions registered revenues of just over €4 billion. That was the thirteenth successive season of growth. The transfer market in the Bundesliga was worth €7.89 billion in 2018, says https://www.sportwetten.net.
Germans also like betting on football and other sports. According to Sportwetten.net, Germany's sports betting market hit the €5 billion mark in 2016. It has been growing ever since.
Golf
Germany is one of Europe's largest golfing nations. According to EGCOA, the country has more than 600,000 golfers and over 700 golf clubs. One-third of registered golfers in Germany are women. EGCOA stands for the European Golf Course Owners Association.
EGCOA says:
"Germany has reached high numbers due to the exceptional industry organizations that support golf in Germany who continually strive to improve the golf business."
Ice Hockey
Ice hockey is extremely popular in Germany. Most cities have a team in the Deutsche Eishockey Liga. In the 2018 Winter Olympics, the German ice hockey team beat nine-times champions Canada.
According to statista.com, there were 20,938 registered ice hockey players in Germany. There are millions of fans.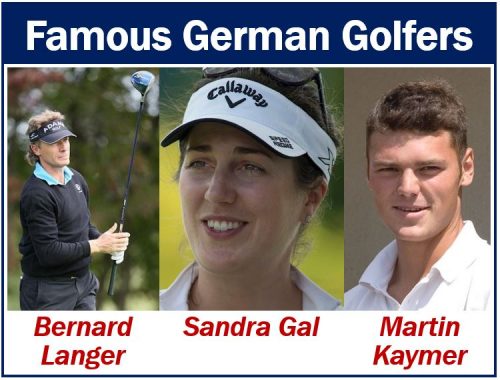 Basketball
Basketball became a very famous sport in Germany partly thanks to Detlef Schrempf and Dirk Nowitzki, two Germans who play(ed) in the NBA. The NBA is the (United States) National Basketball Association. It is popular on both the professional and amateur levels.
The Basketball-Bundesliga or BBL has been around since 1964. It currently has eighteen teams that compete for the national champion title.
According to Wikipedia:
"There is a strong American connection and many of the German teams recruit players from American universities. There are also many Germans who are recruited to play at the college level and in the National Basketball Association, or NBA."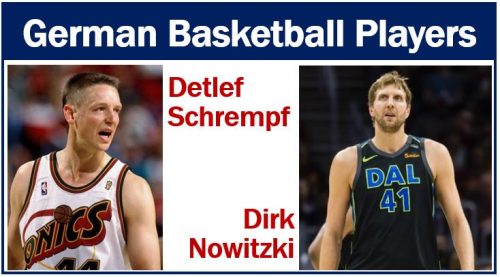 Motorsport
Motorsports are extremely popular in the country that probably has the best cars in the world. Sebastian Vettel and Michael Schumacher, two world champions, made millions of Germans very proud for several years. Now that they are no longer champions, some say that the sport is less popular than it once was.
Even so, it is still extremely popular. Germany alone had more F1 viewers than any other nation in 2016, with a cumulative total of 269.2 million.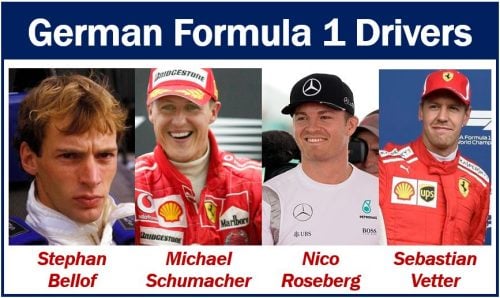 ---
Interesting Related Article: "Nike launches self-lacing basketball shoes, the Adapt BB"