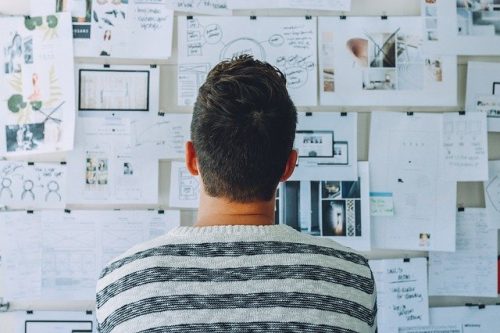 A new office space means your business is growing and moving forward, which is an exciting time. However, the moving part is a difficult task and needs a lot of planning and analysis. But if you treat it like any other major project with an impact on your productivity, you should be fine. 
Basically, you need to start early, assign the task to a reliable team, and devise a plan of attack that accounts for every aspect of the move. Still, if this is your first time moving office space, you may find things a bit confusing since there are many variables to keep in mind. 
To make things easier, here is a pre-move checklist designed especially for this task:
#1: Devise a Moving Strategy
At this point, you should have a rough sketch of the moving day and a team to discuss it with. Work on the sketch to have a step-by-step plan on what will happen on moving day, the days before it, and the days after. 
The days before moving day, you should:
Work on packing everything

Make sure the files are stored safely

Check if all the data backups are created and in place

Move everything you need to the cloud

Have a plan on how each group of items will be transported and in which order
On moving day:
Have the moving team wait for the movers at the old location

Discuss your strategy with the movers

Have everything transported as safely and swiftly as possible

At the new office, place groups of items where they should go to make it easy to unpack and install
Once the moving day is over, all's left is to unpack everything and put it back up. 
#2: Find the Best Moving Company
Usually, it takes a bit of research to find a moving company that fits your budget and can follow your plan. However, due to online tools like Agoyu things got a lot easier since you can browse for movers that fit your specs and compare prices. 
And since it's not uncommon to find more suitable movers, it's best to have a talk with them before signing a contract. This way, you can assess if they are the right fit for the job.
#3: Design Your New Office
Before the movers even get to the new office, you should have a solid idea of where things should go. This way, you can separate the bulky things and electronics in the first transport in order to have them installed before the rest of the items arrive. 
For instance, if you want to implement an office automation system, you will have to rethink your network and electronics (even buy new ones). Also, if you want to arrange an area where the employees can rest and take a break, it may require some re-designing. 
This is why you also have to plan ahead for the new office – otherwise, you may end up hindering your employees' productivity and motivation. 
Be Patient
Moving offices is a lengthy ordeal that has to be treated with patience and kindness to everyone involved. Since it will probably take a couple of months to have everything ready and up again, find ways to allow your employees to work as usual (even if things don't look so appealing in the new office). 
Of course, if you have the budget, you can set everything up at the new office and only change locations when everything is ready. Regardless of the situation, patience will truly prove to be a virtue in the midst of a messy move. Also, that even as the business owner you get the entire impact of the move, others will be affected as well. So open communication channels and listen to anyone who feels anxious or hindered by the move.
---
Interesting Related Article: "5 Essential Moving Tips"