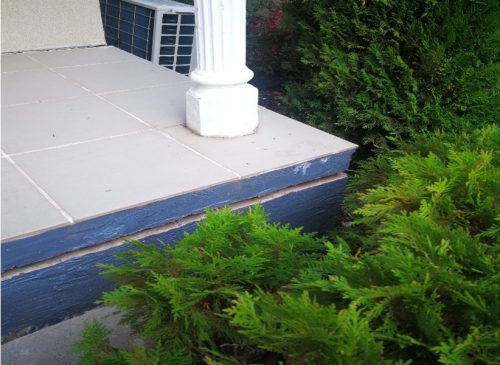 A pre-sale or pre-auction building inspection is one that's undertaken before the property is put on sale. The vendor usually organizes this inspection, but in some cases, it's the real-estate agency.
People undertake pre-sale building inspections for two different reasons. First, the property owner could organize one to be informed about the house's condition before putting it on sale or auction.
Pre-purchase building inspections can be helpful in these cases because it may stave off possible attempts to renegotiate the purchase price by not having any surprises pop up should the buyer organize an inspection of his own.
The vendor could rectify any problem detected during the building inspection before putting the property on the market. Nonetheless, that doesn't usually happen. In most cases, people view a report that outlines many faults try to conceal them instead of fixing them.
The second reason a property owner would organize a pre-sale building inspection is to have the option of presenting the report to a prospective purchaser. This eliminates the buyer's need to schedule an assessment of their own.
Regardless, from the buyer's perspective, relying on an inspection report from the vendor isn't the best idea. After all, they could hire a lenient building agency for a low price that only outlines the least amount of faults.
Additionally, as the report can be out-of-date, the house's condition could be worse than it initially was. A buyer who relies on the vendor's evaluation could get stuck with a property that requires thousands of dollars to rectify. Furthermore, it would be impossible to prove liability and obtain compensation because the inspection report was done in the vendor's name, not the purchaser's.
If the vendor presents you with a report, read it, but don't rely on it. Also, it's essential to note that you can't organize a pre-auction inspection after it concludes. If you're thinking of getting one, you have to arrange it before the auction.
Construction House Inspections – Melbourne
If you're building a new home and you don't know how to ensure the builder is carrying out the work ideally, you can hire an inspector to carry out inspections for your building recovery. These usually have four stages: pre-slab, frame, lock-up (pre-plaster,) and pre-completion.
This stage is an inspection of the footing and overall slab dimensions, waterproof membrane, steel reinforcement, waffle pods, and other materials that keep your house standing upright. During the house inspection, the inspector might also inquire about possible drainage issues.
However, you have to ask the builder to give you the structural engineering documentation. The contract documentation doesn't require them to give it to you.
This stage involves an inspection of the steel and timber frames. Here, inspectors evaluate the engineer's details, dimensions, structural connections, and other general construction issues relevant to Australian standards.
Other house inspection elements include room dimensions, frame alignment, correctly installed bracing, bargeboards, and more.
It's an inspection of external wall claddings. These include roof claddings, fascia boards, brickwork or rendered weatherboards, gutters, doors and windows, articulation joints, and more.
Inspectors recommend requesting this inspection after builders lay three courses of brick, ensuring the removal of excess mortar from the damp-proof membrane. During these home inspection stages, they also check the perimeter, internal walls, electrical wiring, baths, shower bases, and other elements.
Inspectors can conduct these pre-plaster inspections at any stage before pre-completion. However, it may make it hard to examine a couple of things in these cases.
This inspection picks up plastering defects and checks whether all architraves, doors, internal cladding skirting, baths, troughs, basins, sinks, cabinets, and cupboards are fitted and ready to paint.
Finally, the inspector evaluates both previously inspected items and those that weren't.
Special-Purpose Defect House Inspections – Melbourne
A special-purpose defect inspection is for home buyers who have a specific issue with one or two items in their house. Some examples are cracked walls, site drainage, rising damp, etc.
What's in a Property Inspection Report?
The report's format and detail depend on the property's type, size, age, and condition. Additionally, the reporting process of the agency making it also influences it.
Some building inspectors adopt a standard format and use a comprehensive checklist, while others adapt it for each property. Most tend to include photographs. Regardless, all reports must comply with the Australian Building Standards (AS 4349.1.)
The report should contain enough information to specify the condition of the house in detail, including any major and minor defects. Most building inspection reports are visual assessments, so they don't hidden problems.
If you have concerns about such issues, you can request an examination with an accredited professional or a special purpose inspection.
The general information you can find in building inspection reports are:
Interior of the property
Exterior of the property
Roof void
Roof exterior
Under-floor space
Surrounding site
Regarding the site, building inspection reports usually include the following details:
Garage, garden shed, and carport
Separate laundry or toilet
Non-structural retaining walls
Fencing
Surface water drainage
Paths and driveways
Remember that you can specify which items on the site you want the inspector to examine. You can also request them to evaluate a particular part of your property or certain items such as:
Signs of issues with asbestos
Existence of an electrical safety switch
Smoke alarms
Reports end with a summary of the principal structural defects found and the overall condition of the property, considering its type and age. They also don't include parts of the house that the inspector can't examine, things outside their area of expertise, repair cost estimates, and some minor defects.
A pest inspection report is mostly the same, with the addition of evidence indicating damage or activity from timber-destroying critters and organisms such as subterranean and dampwood termites, wood decay fungi, and borers. These reports follow the Australian Building Standards (AS 4349.3.)
What's the Process of Hiring a Melbourne Building Inspections Agency?
Almost every building inspection agency in Melbourne involves the same processes, regardless of the type.
Book the Building Inspection. Melbourne agencies usually require the details of the property to offer a quote. Usually, you can receive one for free without obligations.
Confirm. Here, the building inspection agency contacts the real estate agent or builder on your behalf to confirm the appointment and arrange access to the property.
Inspect. The professional team you hired conducts an inclusive house inspection and prepares their findings in a detailed yet easy-to-understand report.
Report. On the same day, the hired building inspection agency should call you to inform the results or send them via e-mail. As mentioned, reports include photos of the internal areas, roof coverings, cavities, subfloor, and more areas of concern.
Discuss. Should the inspection uncover any concerning defect, the report should highlight it and recommend necessary repairs. During this step, you can phone the building inspectors for further clarification and advice.
How Much Does it Cost for Building Inspections – Melbourne Prices
The cost of building inspections in Melbourne varies depending on the property's size and the type of inspection. Here are some average starting prices on the ones listed previously:
Pre-purchase house inspections – Melbourne inspections usually start at around $350
Pest inspections might cost $250
Combined building and pest inspections start at around $450
Pre-sale building inspections start at around $350
Construction house inspections – Melbourne inspections cost around $400 per stage
Special purpose inspections start at around $250
These are prices for average-sized homes. Inspection services for larger properties and houses in metropolitan areas might cost between $800 and $1000.
Choosing Building Inspection Services in Melbourne
Although reports from building inspection services in Melbourne all follow the same general structure, the contents can drastically change depending on who makes it. It wouldn't be ideal to go for the one with the lowest cost either.
When choosing a building inspection service, you have to ensure it complies with a few key aspects. For example, it's essential to make sure they have Registered Building Practitioner qualifications. Furthermore, it would be best to look for one with professional indemnity insurance that covers their independent building inspections.
Look for one with extensive practical experience, and try to request a report sample. If the company wrote it in unambiguous language, filled it with photos, and is easy to understand, you should consider hiring them.
---
Interesting Related Article: "Is the Real Estate Market Overheated?"