Everything is bound to change, whether accidentally or intentionally. And we humans do a lot of changes with the intention to better and simplify our lives. One of those modifications that brought about meaningful and worthwhile adjustments are prefabricated homes.
As the name implies, these homes are built off-site and then transported to their final destination where they are assembled. Compared to traditional building methods, there's no doubt that this is a faster and more sustainable way to see one's dream home come true. But this is just the tip of the iceberg of what luxury home builders can do…
The Main Objectives of Prefabricated Homes
The Higher the Ceiling, the Better the Overall Feeling
Although luxury home builders are able to tailor these homes to personal needs, there are a few shared characteristics that apply to most homes planned in this manner. On of the main things that sets prefabricated homes apart from traditional ones is that they usually feature high ceilings – 2.7 meters is the standard, but homeowners generally opt for 2.9 meters.
The feeling of airiness and spaciousness is furthermore strengthened by the far-reaching floor-to-ceiling glazing. This is one of the main reasons why prefabricated houses appear much more luxurious that traditional ones.
Winning the Race for More Space
Since this is a modern type of design, it's only natural that it incorporates a space-saving element. That being said, these homes are generally larger and rely on the benefits of open floor concept. Although there is a sense of spaciousness to begin with, it is furthermore heightened by the various attempts to maintain a clean aesthetic. For instance, this is achieved through making sure there's ample storage.
Household items such as coats, shoes and umbrellas are to be stored completely out of sight. By keeping them out of view, these spaces can achieve their true potential – futuristic simplicity and impeccable organisation, but not at the expense of warmth and appeal (I will explain this later). When it comes to keeping the aforementioned items out of sight, butlers pantries can come in quite handy. Appliances and crockery are other items that should be kept out of sight but not out of reach.
Finishes That Bring More Harmony
Considering how room which exceeds the optimal level of spaciousness (add to that being unforgivable regarding clutter) may feel a bit cold, it is the choice of finishes that's the game changer in this domain.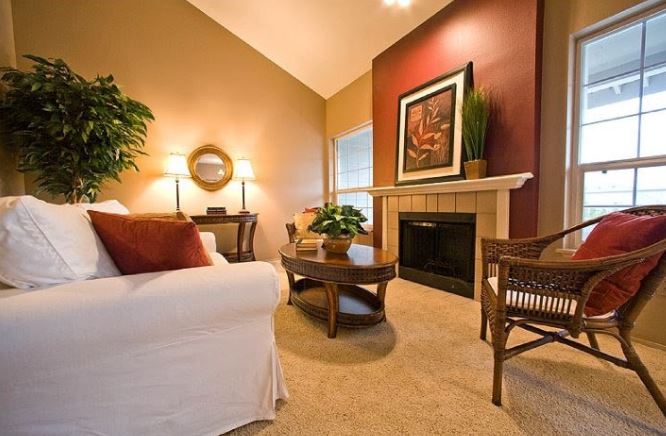 Textual finishes and earthy tones what can make up for the lack of items and help create a more harmonious environment. The timeless appeal of neutral tones can fill the otherwise empty space and make the simplicity of this design much more appealing.
Natural Light Filled Homes
Large expanses of glass are slowly, but surely taking over. The abundance of light in modern prefabricated homes is what makes them so irresistible and dreamy. And let's not forget that it can affect the overall well-being of the homeowners at great lengths.
There's no doubt that natural light has the power to make almost any space appear heavenly, thus affecting the mood and productivity of the homeowners. And since this design comes with the lovely option of going with glass instead of walls wherever possible, many people use this benefit to connect more with nature since you won't have to be in your yard to connect with your outdoor living space.
Maximise Energy Efficiency
I am sure that is is quite clear by now that luxury home builders of prefabricated homes like to stand out. Well, that means keeping up with all things homeowners might consider a smart long-term investment.
The competitive modular market is as ambitious as its customers, which is why builders are looking to maximise energy efficiency in every possible way. This is done through numerous methods including the use of recycling materials, LED lighting and solar panels. This way homeowners can save a significant amount of money on their energy bills. What's more, it can also come to the point where they begin producing clean energy that can simply go back into the energy grid.
The clean lines of prefab homes and the extensive use of glass makes for an elegant aesthetic where light-filled living spaces easily flow into one another. Although there are some general guidelines manufacturers ought to follow, these houses still come with a huge range of customisation options.
________________________________________________________
Interesting related article: "How to save money when switching to LED lighting."