There's really nothing easy about losing a loved one to death. It's heavy and intense, and the fact that you actually have to function is a struggle in itself. The thing is, we have to get around to funeral planning, and we need to do it immediately as well. This sounds trying and takes too much effort, especially considering the condition you're in following someone's death.
This is why we're trying to make the process a little bit easier for you by letting you know about 5 things that you'll need to prepare for a burial service, and hopefully, this will help you to have to worry about one less thing.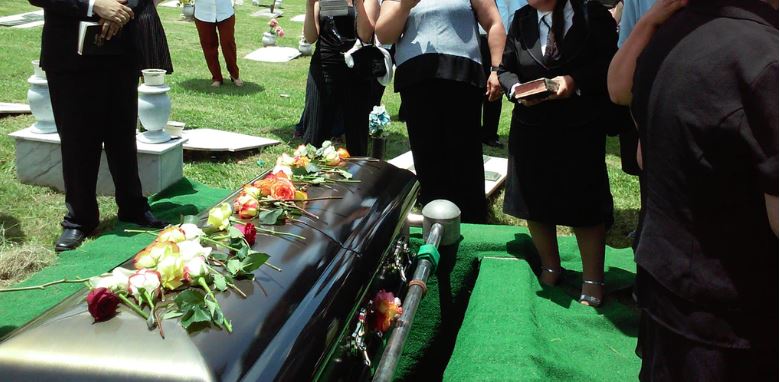 1. CREMATION OR TRADITIONAL
According to Ashes Memorial Jewellery, the first decision you're going to have to make is one that may have already been requested by the deceased themselves. You have the option of either cremation or going for a traditional burial. If you're clueless about the procedures, you can do a bit of research to discover how much a cremation urn costs and what kind you would prefer, as well as what goes into the whole process. The same goes for a traditional approach – get in touch with a funeral home and find out what it is you will need to do to make arrangements.
2. FUNERAL SERVICE LOCATION
What usually happens after, is that you will have to decide where you're going to have the funeral service. This can either take place at home or at the church. Sometimes, people like to pay their condolences before the burial itself or perhaps even say their last goodbye in the comfort of an enclosed area. If you are religious, you can have someone like a priest come over and recite a few prayers.
3. BURIAL SITE & TRANSPORTATION
If you're going for a traditional burial, then you need to know which cemetery you are going to have the burial take place in, and you will also have to arrange for a special car to transport the coffin to the site. It's also advisable to have a couple of cars ready so that there is enough space for everyone to go to the site. If you're going for a cremation, this will depend on whether you would like to scatter the ashes as a specific place, and also if you would like to do it immediately or not. 
4. FOOD, FLOWERS & ARRANGEMENTS
For the service, burial, and the memorial, you will need to arrange for food to be catered and have a couple of flower arrangements as well. You need to also think of seating and whether you will need help to serve the guests or not. There are people who can help you with these arrangements, so all you need to do is look up someone online that can do this for you. All you need to do is give them the locations and details and they will take care of the rest.
5. MEMORIAL
The memorial takes place after the burial and is usually in a home. It's where all the people who have come to mourn a loved one can get together and express their grief, or even celebrate this person's life. It doesn't have to be anything grand at all. Finger food and drinks is all you need.
These are the main things that you need to know about in order to prepare for a burial service. Of course, it differs in a few details and factors here and there in regards to different cultures and traditions, but this is generally how it works.
It also makes a difference whether you choose to go for a traditional burial or cremation because the procedure is different altogether. In a traditional service, many people prefer to have an open casket to say their final goodbyes, so this means that there is much more time spent at the funeral service due to this.
With both cremations & traditional funerals, some people like to have a sermon, or have a couple of the closest people to the deceased say a few words. In this event, you have to make sure that you set up a podium of sorts, or you could just do it at the church.
People who opt for cremation sometimes like to keep the ashes of their loved one in a couple of urns so that the family can share them and have the freedom to either scatter them where they believe they should or storing a part of it in cremation jewelry from Memorials.com. So all in, there will be a difference in a couple of small details here and there, but the overall process is covered in the 5 points we've provided, and hopefully, this will help ease a bit of the stress of the devastating situation.