As an entrepreneur, you may have heard of the term recently, but what does digital transformation really mean? In a nutshell, it is when digital tools and processes are adopted so that the company can achieve its business goals.
For this, companies can tap digital transformation consultants who can help with forming the framework as well as the strategies that the business needs. For example, the Sortlist official selection for a digital transformation company can make the process of choosing an agency to work with much easier.
There is also an option to do everything in-house. By this, it means that you build your own team of experts who can support the company as it goes through the stages of digital transformation. It all depends on your preference and requirements.
In truth, digital transformation is complex, and it is comprised of multiple processes. It could cause a huge change in the culture of the business as well as how it works to serve the customers.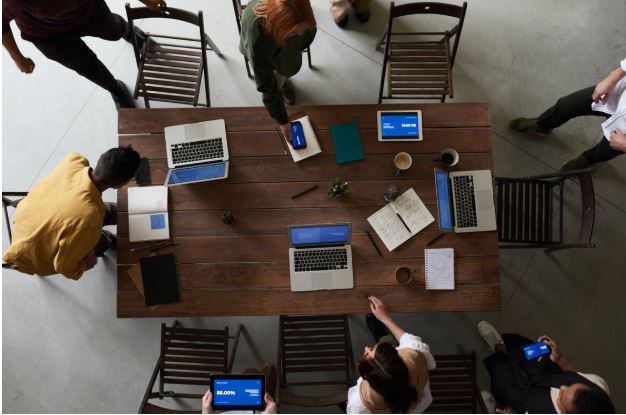 What is Digital Transformation?
There have been so many changes in the way that we do things to consume products or services. We shop online, we read e-books, we listen to podcasts, and we even make doctor's appointments over the internet.
Businesses need to keep up with the expectations of the customers, and also provide better digital services that its competitors. Many companies have been planning to adopt a digital transformation strategy. However, about half of those businesses have actually put that plan into action.
Now is the time for you to assess whether your business is still in the planning phase, and how you want to go about your digital transformation roadmap. This concept is really quite abstract, so it's perfectly normal to feel challenged when it comes to translating it into actionable steps.
Not Just New Tech But Also New Strategies
In its core, the digital transformation framework is not simply about changing what technologies are being used in your company. It is also about adopting new strategies on how your teams work with one another to achieve the business goals that have been set.
It's easy to get fixated with turning things "digital," and assume that's what "transformation" means. This concept is about changing the ways that businesses work, and it's different for every company. What's similar for all would be some core characteristics:
Collaboration 
With this, each member of the company is involved in reaching the vision. Members work together at their respective levels and across various teams. This promotes trust and transparency, as well as engages each member in meaningful ways.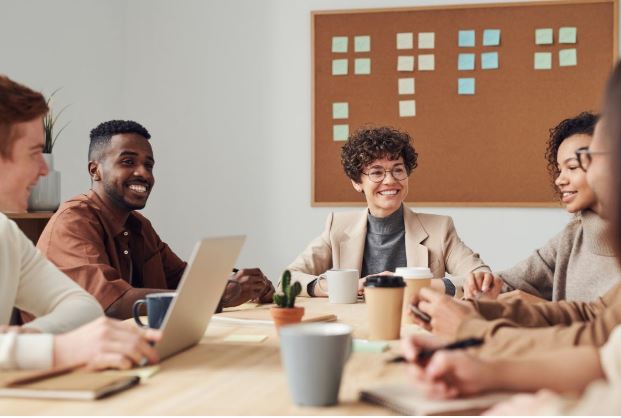 Cultural Shifts 
Digital transformation gives opportunities for business to step away from the more traditional structures. They can now empower their employees to be more involved in important aspects such as decision-making and in contributing ideas.
Cloud-based Technologies 
These are agile and cost-efficient. Companies can choose from a wide range of cloud-based technologies and find ones that fit their needs. Ideally, the tech should be able to streamline the company's IT and also the infrastructure costs.
Mobile-Ready
With so many people using their smartphones to make transactions online, businesses have to keep up and be mobile-ready. Where the customers are, the businesses should follow so that they can ensure that they reach their target in terms of sales and profits.
If businesses cannot adapt to these changes, then they might not be able to survive. That's why digital transformation is important.
Innovations
Adaptation is the key to surviving a very competitive space that is business. Companies always need to experiment and learn from the results so that they can make the right business decisions.
Also, asking the right questions is crucial. Before even thinking of a strategy, for example, ask first "what is a digital transformation strategy, and how is it different from others?" Doing so will lead you to explore different ways of doing things.
On-going Process
Digital transformation doesn't have an end date. Keep in mind that technologies will continue to change. This means that businesses always have to keep an eye on such changes continue to adapt to the current trends.
Data-Driven Strategies
Companies ought to collect and analyze data about their business, customers, and competitors. This will allow them to gain insights into what's happening both inside and out of the company. It also allows key decision-makers to make informed decisions that will be best for the business.
Keep the Customers in Mind
In every step of the way in the digital transformation process, always think about the customers. Remember to ask, "will these changes improve the way that our services are delivered? Will our customers have a better experience with our company?" When customer satisfaction is your North Star, then you'll have an easier time navigating towards your business goals.
Takeaway
No matter what business you have or what industry you're in, digital transformation is more about how you and your teams do things in business. All the tools and technologies are just there to provide support so you can realize the company's vision.
If you're ready to take on the next step towards digital transformation, check out Sortlist so that you can be connected with the best digital transformation agency that can help your business serve your customers better.
---
Interesting related articles: