WordPress is without a doubt, the world's #1 content management system (CMS) with more than 35 percent of the worldwide CMS market. Every day, 50,000 new WP websites come online and more than one-third of the world's most popular websites use WordPress.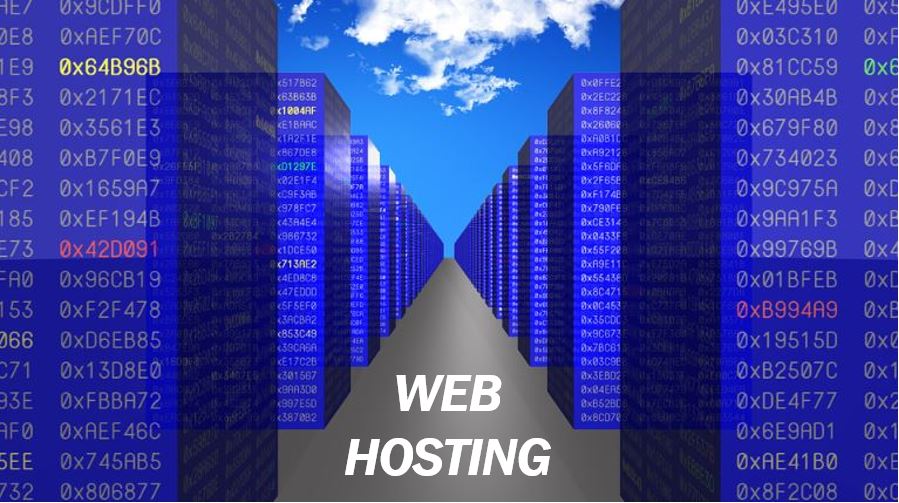 But where most people saw ease and convenience, Pressable sees room for a better opportunity for its users. They set out to create a managed WP environment that optimized the user experience, demystify the CMS process, and save clients money by ensuring a higher degree of technical reliability.
What's the Difference Between Shared Hosting and Managed Hosting?
The difference between shared hosting and managed hosting can be equated to the difference between fast food and fine dining. But let's take a closer look.
What is Shared Hosting?
With shared hosting, a customer contacts a service provider and rents space on their server. That same server is shared by hundreds, perhaps even thousands of other websites. Shared hosting is by far the most widely used type of hosting. It's what you'll get if you sign up with a provider such as GoDaddy.
If you have a personal blog or a small special interest website that doesn't get much traffic, the shared hosting model is probably what you want. It's cheap, easy to use, fairly flexible, and doesn't require any particular technical expertise. Sure, you may have to watch a few YouTube videos about how to use WordPress, but that's about it.
What is a Managed Hosting Service?
A Managed hosting service is more closely tailored to the needs of specific clients. Whereas a shared hosting provider may stuff several thousand websites onto a single server, with managed hosting, that number is reduced to maybe 5 or 10.
Everything about the hosting environment from the server to the software to the support is designed to cater to your specific needs.
If your intention is to build a thriving online business, then managed hosting is the way to go. You're going to pay more for managed hosting, but in return, you get greater reliability, faster performance, no traffic limits, greater security, and you can be sure that your site is always up and running.
Pros and Cons of Managed Hosting
The advantages of managed hosting for business go beyond just having fewer neighbors on your server. At the same time, however, there is a downside to everything. So let's take a look at the pros and cons of managed hosting.
Pros
Regular data backups
More effective storage management
An infrastructure tailored to your needs
Faster loading and less downtime
Ability to handle far greater traffic volumes
Enhanced security
Automatic software upgrades
Cons
No 2 ways about it, you're going to pay more
Keep in mind that while you'll pay more for managed hosting, you'll also get things that simply aren't available through shared hosting plans. Also, the odds of an upgrade going wrong are about the same as getting hit by lightning. But we had to put something in the "cons" section.
Pros and Cons of Shared Hosting
Shared hosting isn't recommended for owners of medium and large-sized businesses, especially e-commerce sites. But it's not completely devoid of merit so let's look at the pros and cons of shared hosting.
Pros
Shared hosting is cheap
A shared hosting account can be managed by anyone
You don't need to be an IT expert
You can easily upgrade your account
Cons
If your site attracts a lot of traffic, you're likely to experience slowdowns or crashes
You're going to have to wait in line for customer service
Trying to do anything other than a simple blog will require some IT knowledge
Security is a major issue
The bottom line is this: if you have a small business or just want to have a blog where you can post travel photos etc., shared hosting makes a lot of sense. But if you aspire to a higher level of success, shared hosting becomes a minefield where one misstep could mean disaster.
Who Is Pressable?
Pressable is a managed WordPress hosting company that specializes in expert 24/7 care for you and your website.
Think of it as the difference between an off the rack suit and one tailored specifically to make you look and feel your best. When you work with Pressable, their WordPress experts accurately assess your needs and tailor their service to fit those needs to a T.
And because Pressable is owned by Automattic—the same company behind WordPress, Jetpack, Akismet, and other WP-related services—you can be sure that their level of expertise in the field is unmatched.
What Sets Them Apart from Their Competitors?
With Pressable, you benefit from their personalized onboarding. Whether you want to migrate your site from another host or build it from the virtual ground up, they're there at every step of the way
They provide round the clock analysis of site performance, leading-edge diagnostics, and automatic WP core updates that keep you ahead of the curve.
They offer powerful features such as the Jetpack Premium plugin that takes your online capabilities to the next level.
Pressable routinely saves customers 33% or more over other managed WP hosting services.
Their customer-first approach to managed hosting wouldn't be worth much if they didn't also back it up with first-class 24/7 customer care.
"Communications is at the heart of e-commerce." – Meg Whitman
Top Factors to Consider When Choosing a Managed Hosting Service
Pricing
You're in business to make money, not to spend it on unneeded or inefficient services. That principle applies to your website as much as it does to any other component of your business.
Therefore, when choosing a managed hosting service, you need to do some cold-light-of-day calculations and determine what your website is worth. And then go about finding a hosting company that will deliver what you need within your budget.
By optimizing the managed WordPress environment and tailoring CMS solutions precisely to the needs of your clients, Pressable is able to offer state-of-the-art managed hosting at one-third less than most other companies.
Tech Knowledge
Of course, every managed hosting company on Earth claims it will deliver sunny skies and smiles on a daily basis. However, any objective assessment of the WP landscape demonstrates that many companies are hiding technical deficiencies behind lots of cute mascots and colorful promotions.
Pressable, on the other hand, was started by WordPress vets and later acquired by Automatic, the parent company of WordPress itself.
As such, it's fair to say that no other managed hosting service has access to as deep a well of WP knowledge as Pressable.
The bottom line is that you want your site visitors to have a trouble-free experience from the moment they enter your site to the moment they leave, no matter the time of day or how many others are accessing the site simultaneously. Pressable is better positioned than any other managed hosting service to deliver that for you.
Time
Some managed hosting services put volume ahead of quality. As a result, they simply don't have the time to dedicate to you, your website, and your specific needs. What you wind up with is a managed hosting plan that closely resembles a shared hosting plan. With the only difference being that it's costing you more.
At Pressable, they never put profit before long-term performance and customer satisfaction goals. They allot exactly as much time to the management of your website as the website requires. Not a minute less. And they're there 24 hours a day 7 days a week to answer your questions and address your concerns.
"You can't just open a website and expect people to flood in." – Joel Anderson, CEO of Walmart
Who is Managed Hosting Ideal For?
Those that need scalability – If you plan on growing your business, it's likely that you'll also need to expand the scope and functionality of your website. As traffic ramps up, you'll also need to be able to handle it without missing a beat. Managed hosting covers you on all these fronts.
Those who need top quality support – Your website is one of the pillars of your business. If it goes down, it has a cascading effect on other aspects of your operation. Managed WP hosting from Pressable provides the highest level of technical support in the business.
Those who need enhanced security – That last thing you want is for your site to be taken down by a DDOS attack or for your customer's information to be compromised. Pressable managed WP accounts provide the highest level of security available.
Those who need their site to stay current – Your website needs to stay current with all the latest updates lest you lose ground to the competition. Pressable is an arm of Automatic. As such you can be sure you will have access to the latest WP updates the minute they become available.
Those who want to save money – When you entrust Pressable to be your managed WP hosting provider, you'll save as much as 33 percent over what some other managed hosting sites charge. How can we do it? We can do it because, as a member of the Automatic family, we're able to produce economies of scale other companies simply can't.
Bottom line: What You Need to Know to Choose the "Best" WordPress Hosting Service
Know this: When it comes to managed WordPress hosting, you have two choices:
The run-of-the-mill indifference you get with most companies
Or a dedicated partner who'll help you achieve your business goals.
It's really that simple. Every member of the Pressable team today is dedicated to making that vision a reality.
Remember, the hosting company you choose needs to be more than just another utility—because your website is more than just a resource. It's the lifeblood of your business and the only means of contact many customers will ever have with your brand. Get it right. Choose Pressable managed WordPress hosting.
---
Interesting related articles: