Exams are the toughest part of the year. Cracking them right simply gets tougher due to the creativity that has gone into designing the paper. No matter how well you study, you can never really stay ahead of the curve with a simple monotonous study pattern. Cracking exams right needs smart study along with working hard.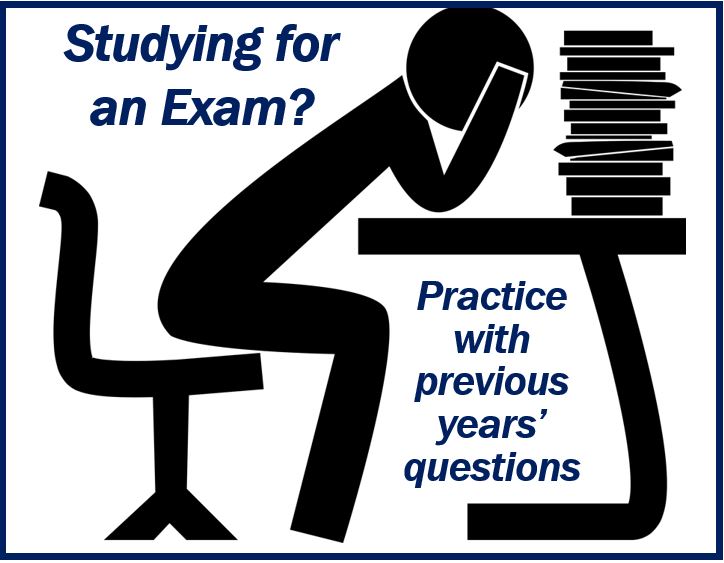 The best way to keep yourself prepared is to refer to previous year question papers. 
Referring to them have an array of benefits as follows: 
1. Understand the Exam Pattern
Having a thorough understanding of the exam pattern is necessary to develop an aptitude for cracking it. This will give you an edge to play by your strength. It gives you a clear picture regarding the weightage on topics, marks allotted, and most importantly the important topics that would be targeted in the paper. It will help you formalize a strategy for your preparation making your groundwork stronger. 
2. Understand Question Format & Model
It is necessary to have knowledge about the type, nature and format of the questions being asked in the examination. The questions may be subjective or objective. The strategy used to answer them will vary. Subjective answers take a longer time to write. While the objective type question needs a longer time to think. The best and the only way to be prepared to tackle these hurdles is by referring and practising previous year question papers. 
3. Point out Important Topics
The syllabus for studying is huge and vast. They cover an array of topics with extremely detailed conceptual understanding. However, the exam does not need you to study them all. A proper analysis of previous years' paper will help you understand about topics that are repetitive with a lot of weightage making your preparations smarter and easier.
4. Practice
Practice makes a man perfect. Exams expect you to reproduce all the information learnt by you in many months in mere hours. This task is possible only with repetitive practices. Practising with previous year question paper will help you to train your mind to remember the right answers at the right time. This will help you to give your 100% in the exam hall without feeling any extra pressure. 
5. Assess Your Preparation
Repeated practice of previous papers will help you to analyse your preparation. It will point out your strengths and weak spots. This will give you a better picture of topics that need more efforts and areas that need only a quick revision. Accessing your preparation will also help you to excel in the competition outside. Repeated practice will make you well versed in all the topics of your syllabus. 
6. Face your fear
No matter how well we prepare, exams are a nightmare for most of them. Those three hours in the exam hall are the toughest and longest of the day. We sometimes even tend to forget answers and mix up questions in sheer fear. Answering previous years' question papers will help you to overcome these fears. While practising, being able to answer right in the given frame of time will make you realize there is nothing really to be afraid of. It will fill you with confidence in making your performance in the exams better for best scoring.  
7. Time management
Having to reproduce an entire years syllabus in a few hours is a daunting task. It is demanding, pressuring but yet necessary. It is important to be able to allocate specific time to specific questions to be able to answer them perfectly. This will increase the quality of your preparation as well as your answer. Practising previous years' question paper will help you to be prepared to allocate the necessary time for each question and allow you to give your best in the limited time constraint. 
Conclusion
Strategy is the most important aspect of exam preparation. Everyone works hard. However, only a smart person can top the class. Smart work involves studying beyond just textbooks. Incorporating previous years' question papers into your study strategy will strengthen your preparation. It will keep you well aware and well composed for any kind of question that the paper might throw at you. You would be equipped to handle any and every situation that comes along with a question paper without any hint of fear.