Millions of families are transferring their loved ones from Health Care facilities and turning to Private Pay Home care services. Why? Because Private Pay Home Care is often noted to be the best type of service care for elderly and disabled individuals.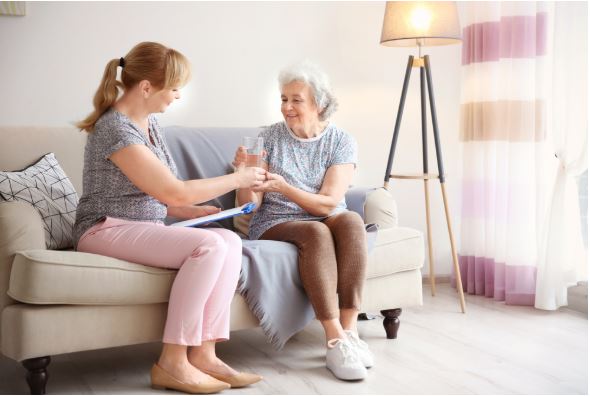 What is Private Pay Home Care?
Private Pay Home care is a variation to the traditional in home care services usually paid by medicaid/medicare. The service allows one to be able to live their day-to-day more comfortably as they receive an independent caregiver that assists them. As the name intends, one pays the service out-of-pocket and, usually, through the agency provided or to the caregiver directly.

Benefits of Private Pay Home Care Include
1. No Constraints
With no medicaid or medicare to control the quantity and types of care that you would get, you can customize the number of hours and what the services would include. This is very beneficial for those who need intensive care and many hours but even for those who are not looking for that must care but instead are just in need of additional help around the house or with daily activities that are stopping them from being able to go along their day.
By customizing your loved one's needs, they become more in control and can receive the care that they request. This reduces the complaints from the client as there is clear communication as to what is expected.
2. 24/7 care
The goal for private pay home care is to ensure that whatever hours needed to be covered are available there for you. Sometimes, with regular medicaid/medicare or other insurances, they may have limitations and restrictions on the coverage time. This becomes highly inconvenient for someone with a high level of care needs. By having private pay, you eliminate the worry of having your loved one not being cared for and hurting themselves
3. Variation of Services
There is a wide range of care provided for each individual. With the services provided, additional benefits of having a companion are included as these professional caregivers are not only there to help with personal and nursing care but often become a friend for the elderly people who are often lonely and have no one available in their lives.
4. Professional Care
Caregivers are licensed, trained and given a thorough background check. With their specializations, they are able to combat and assist with individuals with Alzheimer's Disease, Heart Failure, diabetes, and other chronic illnesses. The caregivers are certified to be able to handle any similar and common illnesses.
5. Save Money
In comparison to personal care homes or other assisted-living agencies, private pay has the benefit of being an affordable type of care. Other long-term care facilities are sometimes more expensive and inconvenient for relatives that want the best for their parents. By saving money on health care facilities, you give yourself a little more freedom and stability to be able to put your money on your other pressing needs.
With the benefits listed, private pay home care services becomes the best option for someone who is looking for caregiving support for their loved ones. Consider agencies that provide such services as they are supportive for flexible and customization requests.
Home care, supportive care provided in the person's home, is a rapidly growing industry. The caregivers, many of whom are healthcare professional, provide assistance on a daily basis so that the household member can continue with their activities of daily living.
Private home care vs. classic home care
The All Heart Homecare Agency, which is based in New York, makes the following comment regarding private pay home care:
"Private pay home care differs from classic home care by the payment method. As the name "private pay" suggests, your loved one or their family will pay for home care services 'out of the pocket' using existing savings or assets, or from a long-term care insurance policy."