The greatest benefit of a hybrid working model is the possibility of workplace flexibility. A 2021 report from Accenture revealed that 63 per cent of high-growth companies have implemented the hybrid work model. While the model has been widely acclaimed, if not implemented properly it may lead to workplace chaos.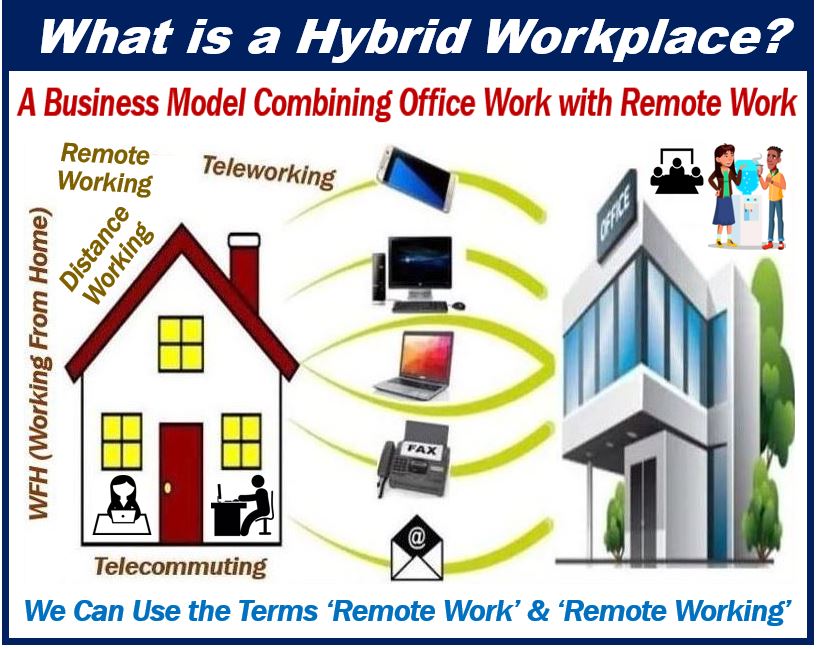 Several corporate studies have considered everything that could possibly go wrong in a hybrid workplace.  Here are some of the deficiencies found in the hybrid workplace model and practical ways to overcome them:
1. A problem of inclusion and team cohesion for remote employees 
 Hiring remote employees is advantageous in terms of attracting international talent and a diverse workforce. But with a scattered workforce, inclusion has become a challenge faced by hybrid working teams. A fully remote working employee in a hybrid workplace is at the risk of being isolated from important decisions, unlike their onsite counterparts. This lack of connection can affect their productivity and cohesion with the team.
The Proximity bias is a concerning problem in a hybrid workplace. The bias perpetuates the belief that onsite employees are more productive than remote employees. Due to this preconceived notion, remote employees are given less importance when compared to in-office employees when it comes to important decisions in the company. This can lead to an inequitable workplace, which reduces employee engagement and even a high employee turnover rate.
Practical solutions:
Employee Listening: To build a strong company culture of inclusion and diversity, it is vital to bridge the gap between the distributed workforce. Managers can conduct huddles for employees to speak up, encourage remote employees to give their input, and take regular feedback from employees to make improvements when new systems are implemented.
Virtual team building: While hybrid workplaces are not completely devoid of human connection, remote employees may find it difficult to integrate with the onsite team. A conscious virtual team-building effort on the part of the management is essential. Virtual interactive assistants like Donut can stimulate meaningful virtual connections through fun asynchronous activities.
---
2. Inadequate office space optimization system 
One of the biggest benefits of going hybrid is the downsizing of physical office spaces. This saves the cost of accommodating a huge workforce. However, a study by Microsoft revealed 38% of hybrid employees say their biggest challenge is knowing when and why to come into the office. Most hybrid workplaces are not well-planned to accommodate a rotational workforce. The lack of systematic space management systems can eventually lead to overbooking or unavailability of desks.
Practical solutions:
Hotdesking software and occupancy sensors: As physical office premises become smaller, a proper space management protocol is required to avoid overcrowding or under-utilization of the available space. Hot desking is an ideal way for employees who want to use the office to reserve their spaces. Using a company-wide hotdesking software offers clarity on free spaces available or allows employees to register and reserve spaces beforehand.
 Design 'fluid' workspaces: Offices need to be designed for team collaboration and teamwork. At the same time, it should provide spaces that can encourage employee focus. Hence, fluidity is vital in hybrid office designs, so that office can be shifted and transformed as the need may be.
---
3. Mediocre hybrid team collaboration strategy and lack of home office incentives for remote teams
  Team collaboration in a hybrid workplace is a daunting task. Apart from being geographically scattered, most hybrid teams are not equipped with the right tech for seamless hybrid collaboration. Though companies like Microsoft and Zoom have launched virtual team meeting products for a Smart office setup, it requires elaborate strategic planning and proper execution to succeed.
Moreover, part of the workforce that is working remotely is often not provided with the required technical support for a high-quality team collaboration experience. Hence, problems like poor network connectivity, low audio reception, and lack of virtual collaboration tools can impact the quality of communication. This can lead to a lag in communication and a collective disinterest among teams.
Practical solutions:
Invest in the right technology: Since hybrid teams are a mix of remote and onsite employees, technology is what binds them together for effective collaboration. It is important to choose the right tools from a myriad of available collaboration tools in the market. Using virtual tools like the virtual whiteboard, creative online brainstorming tools, task management and time management technologies can make hybrid collaboration a lot easier.
Formulate a collaboration plan for hybrid meetings: Unlike the pre-pandemic days when everyone worked from the same office in a hybrid work, model collaboration is not spontaneous. It requires prior planning. A good collaboration strategy stimulates conversations between on-site and remote employees. Hybrid team meetings must have activities and interactive sessions that involve all participants regardless of their physical location. Following an asynchronous-first approach enables collaboration to transcend time zones and provides equitable space for remote employees. The core motive of hybrid collaboration should be to maximize employee engagement and teamwork.
---
 4. Shortage of leaders with hybrid team management skills and digitally undertrained staff
The shift from traditional offices to flexible working models was not easy. Companies were tested for their ability to adapt to the new normal. This transformation demanded able and efficient leadership to keep the company afloat.  Not only did they have to ensure a smooth transition, but leaders also had to find new ways to keep the company culture intact. Research has shown that most leaders are not trained to deal with a mixed workforce.
Leaders of many companies were also unwilling to rely on an asynchronous-first mode of working. This causes a high influx of long team meetings and excessive micro-management. In many ways, this has resulted in many associated problems like employee burnout, lesser productivity and a poor working environment, especially for remote employees.
Practical solutions:
Leadership training: Workplaces have evolved, so should leaders. In the modern workplace, leaders cannot follow a one-size-fits-all approach. Hence, leaders of distributed teams should be trained to handle new challenges concerning a hybrid workforce. The highest need for a hybrid workforce is a leader who is employee-centric and accommodative. Developing their digital skills, implementing new work approaches, and restructuring existing operational strategies are essential.
Employee skill development and feedback: Employees need to be trained to navigate through the new mode of work. Regular training along with feedback can help employees to accelerate their transition to the new way of work.
---
5. Ineffective onboarding strategy for integration of recruits
Unlike a traditional office environment, a hybrid working environment is not a place where a new hire can self–train himself on the job. Many new employees have reported a lack of clarity when it comes to doing their jobs with hybrid working teams. Training a new remote employee is challenging. Integrating them into the team needs deliberate effort from the management. New hires especially those who work remotely are often least prioritized and left to learn on their own. The lack of training and time spent to virtually integrate them into the team can lead to less productivity and employee loyalty.
Practical solutions:
Formulate a pre-onboarding and integration strategy:  A pre-onboarding program encompasses giving an orientation on the company values, culture, and what it expects from employees. Research has also revealed that new hires feel that transparent one-on-one communication is an important part of the employee experience. Introduce the new hire to the team and encourage them to participate in virtual team bonding activities. Proper onboarding efforts also reduce employee turnover rate.
Buddy programs and performance reviews: Pairing a new employee with a senior employee also called a buddy is an effective way to kick-start training. However, it is important for the senior employee to periodically evaluate the new employee's performance and provide feedback for improvement. Managers must also personally check in occasionally to know how the employee is faring and address any difficulties they face.
---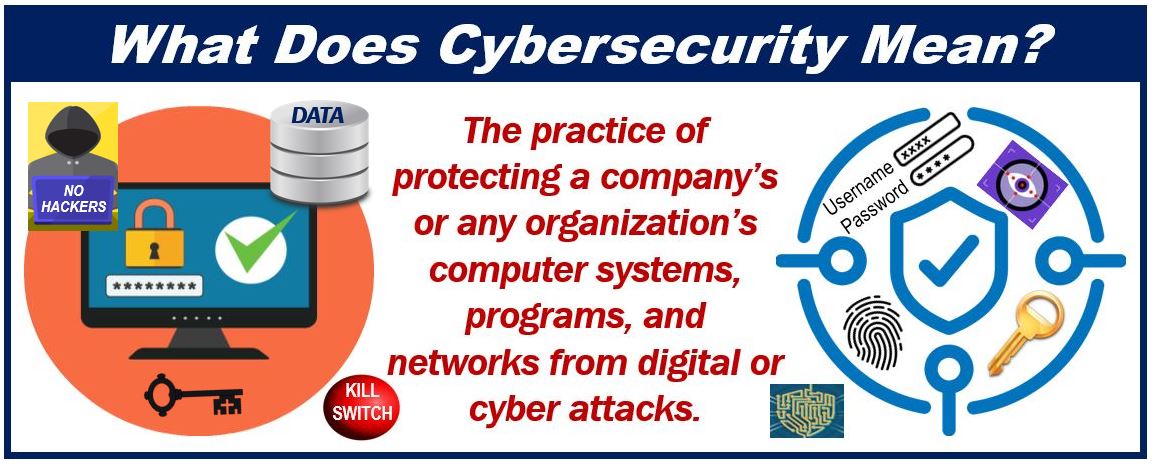 6. Weak cyber security systems for data protection 
Regardless of what the hybrid working model has to offer, a remote working team pose a cybersecurity threat. Cloud storage commonly used for easy accessibility is vulnerable to cyber-attacks when exposed to public networks.
Research also found that more than 77% of organizations do not have a cyber security Incident Response Plan. Without strong IT support, firewall and stringent security measures- remote working from a public network can breach data security.
Practical solutions:
Adopt a Zero-Trust policy: To establish high cyber-hygiene, a 'verify first' policy across all incoming and outgoing data is effective for preventing a breach.
Cyber-security awareness: In an age where mail-phishing and malware are rampant, companies must train employees and remote teams to be aware of cyber-safety protocol.
Deploy an independent VPN Network: Using a separate VPN network can avoid the threats that come from a public network. It is effective to have a safe remote working experience and a safe way to access important corporate information.
Regular security updates and device audits: The IT team is responsible for maintaining company-wide cyber security. This includes upgrading every device with the latest cyber security policies along with regularly auditing employee devices and doing a test run.
Implementing the hybrid working model calls for efficient tech-savvy leadership, strong technical support and innovative employee experience strategies.
A successful hybrid workplace provides an inclusive and well-connected environment while mindfully incorporating remote employees into the mainstream. This is the secret to business productivity and maximized employee engagement in a hybrid workplace.
---
Interesting related article: