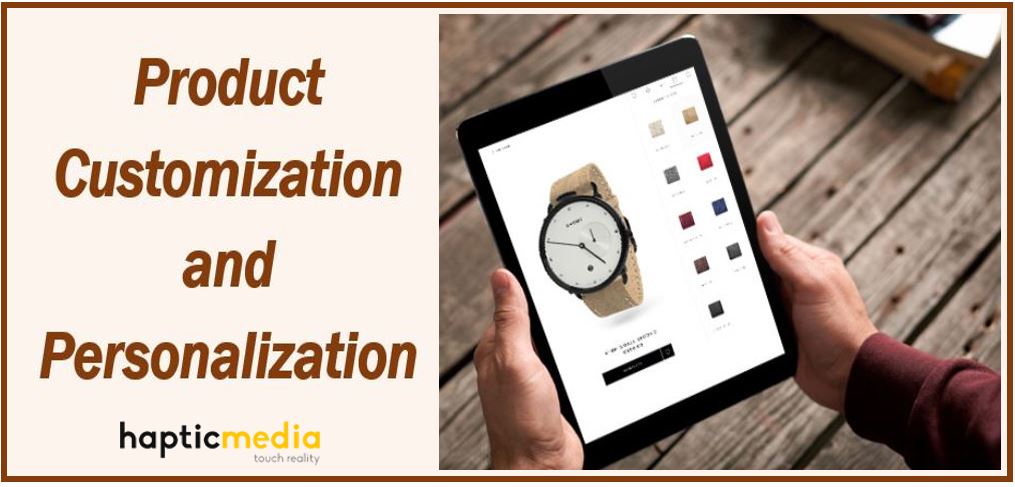 Let's face it – Customization and Personalization is in every facet of the online and retail world. Who doesn't love a personal touch in a product they order? Customers expect companies to tailor products and services according to their needs and preferences. 
Until a few years ago, satisfying all the tastes and preferences of customers was a hurdle. Figuratively speaking, personalized products were limited to a small circle, so much so, that you could count the amount of these items on the fingers of one hand. Luckily, a lot has changed. With the entrance of product customization and personalization, the gap has been reduced significantly. More and more brands are discovering the benefits of product customization and presenting shoppers with compelling options to design the product the way they want it. 
In this article, you'll learn what is product customization? And How can the e-commerce industry benefit from it?
What is product customization?
In today's online shopping universe where customers can order the product of their liking from the comfort of their own sofa, consumers have become spoilt for choice. Additionally, the spectacular rise in the number of online platforms and stores has given customers a wide array of buying options. This is where product customization comes into play. Thanks to the rise of Big Data, manufacturers and developers are finding ways to implement product customization and market their items according to their customer's needs. For instance, watch brands are able to give the people what they want by using an online watch customizer.
Product customization offers numerous benefits and leads to higher conversion rates. Let's look at how it actually works.
Generate More Sales 
The more involved consumers are in the creation of the product, the more they get attached to it. The more they feel linked to the created products, the more likely they will buy the product. In fact, companies who offer the option of product customization and personalization, experience an increase in conversion rates. Along with increasing sales, it keeps the customers satisfied, which as a result, promotes word-of-mouth recommendations. 
Additionally, when customers create a product they want, it is unlikely that they'd want to return it. As a business, so many steps can be taken to make returns closer to never. By providing previews and detailed product personalization, a 3D configurator can help businesses manage customer expectations. 
Stand Out From the Competition
In this extremely commercial day and age, there is an overload of services and products out there. And the entire world is aware of this. Shoppers know that due to the abundance of products and online websites, they can compare the prices of products very easily.
Well-planned product customization gives businesses the opportunity to stand out from the crowd by differentiating their products and services from their competitors. 
Increase Customer Loyalty
Give me what I want, and I will give you my loyalty. 
Let's get back to the basics. When customers can configure products and services according to their tastes, they are satisfied with what they get, and their excitement level goes to eleven.  
They see every product as a unique item. And when customers feel like they have the brand's undivided attention, they are more likely to stick with it. Create-It-Yourself also means that the customer is in the driver's seat, leading the brand to the journey of success. 
Cut Down Costs
No one knows what can happen next. Years ago, no one could have imagined a digital revolution where shopping could be done from with just a click. But now, product customization and personalization is shaping the digital commerce.
In this wave of the Industrial revolution, stocking up too many products might not be the best bet. Rather, it's better to let the customers decide what they want and produce only what is needed. By allowing brands to create on-demand, product customization can also help them cut down their costs.
Product customization is already on its way to becoming a game-changer of the retail and shopping industry.
Video – What is Customization?