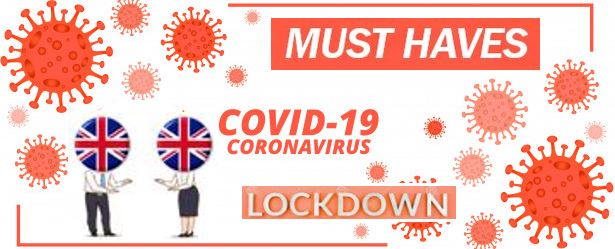 The lockdown has imposed some tough circumstances on nations and Britain is no different in this regard. And although people have remained in their homes as much as possible and not gone to work, it hasn't stopped them from getting busy with their credit cards, as reports from retailers and related businesses and organisations have shown. In fact, sales of some products have skyrocketed as people get to grips with the lockdown. Here are five products that Brits have been seriously loving during this time:
1. Gym equipment
With all the gyms shut down and many people not wanting to spend their lockdown days on the couch watching Netflix and munching popcorn, exercise brands know their worth. Kettlebells have jumped in demand by a whopping 419% and some brands out there have put their prices up by 55%. This hasn't deterred customers. Skipping ropes, weights and yoga mats have also been high on the list of health and fitness items in demand.
Department store John Lewis has reported that its sales in fitness equipment have exploded since the start of the lockdown. Sales of sports shoes were up by 72% and adjustable ankle weights by Reebok were a top-selling item. The popularity of fitness star Joe Wicks and his workouts on social media may have triggered some of the demand.
2. Decorative bedding

A person's home is their castle and some consumers have spent their lockdown transforming their castle into the most beautiful it can be. Again, John Lewis has experienced increases in sales. One of the items they've noticed become more popular is luxury bedding. Decorative bedding sales have grown by more than 130%, with the population looking to make their sanctuary as comfortable and inviting as possible.
John Lewis isn't the only retailer to have witnessed an increase in demand for bedroom products during the lockdown. Online bed retailer Bedstar Ltd have also been lucky enough to be on the receiving of an increase in demand. The company's digital marketing director, Jonathan Stalker comments that there has been a huge increase in online sales as customers change their shopping habits. Earlier in the year, Mr Stalker had observed that fabric upholstered frames had been popular with the company's customers. It seems consumers' taste for elegant bedding continues despite the lockdown.
Experts attribute the higher spend on the home to the fact that people are spending money that they'd otherwise have spent on leisure. They may be trying to make their homes more presentable or acceptable for Instagram.
3. Alcohol
Toilet rolls, milk and bread haven't been the only items that have flown off the shelves. Consumers have demonstrated a taste for vodka, a trend which has revealed itself more in convenience stores than in supermarkets. Smirnoff Red Vodka has been the tipple of choice in the best-selling items, according to data from the payment provider PayPoint. Of course, sales of Red Bull, which a lot of people drink with vodka, have also gone up.
However, vodka isn't the only tipple finding its way more into consumers' drinks cabinets: tequila has surged in popularity as well. Supermarket chain Waitrose witnessed its sales of tequila rise by over 175% between 24 March and the end of April. As the pubs and clubs have shut down, people have turned their hands to amateur bartending and are trying out different ingredients. John Vine, a spirits buyer at the chain, observed that consumers were shopping for more unusual ingredients to make the perfect drink to stay at home.
4. Chocolate
A lot of consumers have turned to food for comfort during the lockdown. Chocolate is one product customers have demanded high amounts of, say the company British Corner Shops, who sends products out from Britain to people who are missing them abroad.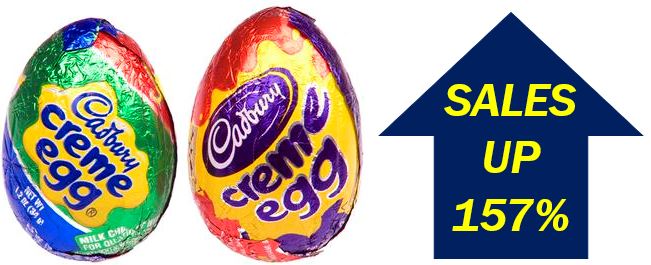 Between 28 February and the end of April, sales of the classic Cadbury's Creme Egg shot up by 127%.
British Corner Shops doesn't just ship goods to people outside the UK, however, and has experienced a gargantuan upsurge in revenue of 1 572% from within Britain. The company's managing director, Mark Callaghan, stated: 'We've also seen an increase in the number of customers in the UK and abroad who are sending care packages containing products like chocolate, soup and crumpets to loved ones in isolation. This proves that food is not only a huge comfort during a crisis, but people believe sending it is a great way to show you care and stay connected.'
5. Beauty products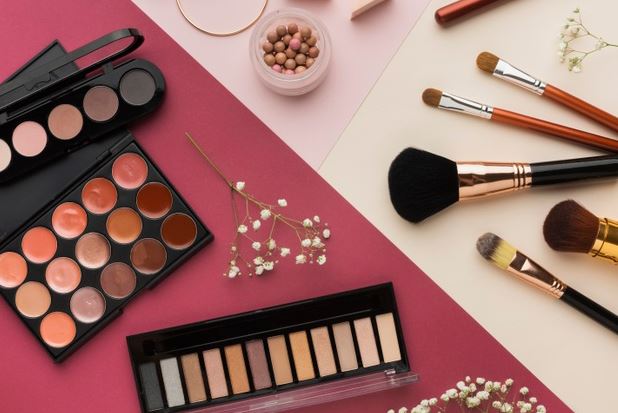 The nation may have gone into lockdown and be hiding away from the rest of the world just now, but they're still trying to look their best. Sales of make-up palettes are up 57% and self-tanning products up 41% since 24 March. Just like the bedroom design enthusiasts, who want to make their homes more acceptable to Instagram, people may be trying to look 'camera ready'.
Independent retail expert Kate Hardcastle suggests that the growth in cosmetics sales is no coincidence. She explains: 'When we shop emotionally, we often reach to items that make us feel good – and provide an affordable pick me up.' This is part of the reason why sales of cosmetic items, which are something of an affordable luxury, tend to grow during recessions. She also points out that some people may be preparing to use social media more.
The lockdown has been tough for everyone, but the purchases the nation's shoppers have made reveal interesting ways in which people have chosen to ride the crisis out. Some have gone down the stay fit route, others down the comfort food highway and others down glam road. Meanwhile, some shoppers have taken the time to make their homes an extra inviting place to return to for when the lockdown ends completely, and the nights out begin again. Hopefully, those days will return soon.
---
Interesting related article: "Staying healthy during the lockdown."