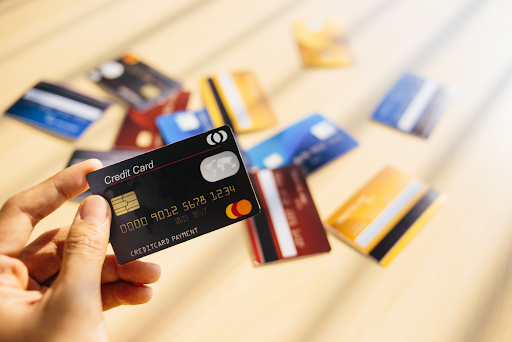 If you are hoping to get a new credit card, you could be faced with hundreds of options to choose from. There are several credit cards out there that offer no-interest periods, rewards, and an opportunity to build a good credit score. All these features could make it difficult to choose a credit card for your need. What's more, the best credit card for you may not be the best for another person. Here are a few steps to choose the best credit card for your needs.
What Do You Have To Consider? 
You should always be on the lookout for any special deals. There are many things to consider for various card types, and you'll have to bear these in mind as the main priority when you're picking a card. This is what you should pay special attention to: 
Balance transfer cards 
A balance transfer card is intended to diminish the amount of interest you're paying on your current credit card debts. 
Given this, you'll need to consider whether you want the longest number of months with a 0% rate of interest (which usually means a higher balance transfer charge to pay at the beginning), or if you'd rather go for a more limited 0% interest rate period (with a lower expense). On the off chance that you decide on the latter, you should be sure you can pay off what you owe in the more limited 0% introductory period, so you don't get hit with steep interest charges on what you owe when the 0% rate closes. 
Reward and cashback cards 
Assuming you want a reward card, take a look at the actual value of the rewards on offer. Many offers include rewards on your supermarket shopping, or trips with certain airlines. 
Think about the amount you will, in general, spend on your credit card each month and consider how much the rewards you'll get will be worth to you. On the off chance that you don't want rewards connected to one particular shop or airline, you may be in an ideal situation to choose a cashback card, as you'll have the option to spend the cash on anything you want. 
Cards for overseas use 
If you are attempting to track down the best credit card to use abroad, take a look at both the cash withdrawal expenses and the charges for using the card for payment while you are overseas. You'll also have to compare the APRs so you can track the cheapest rate if you know you're not going to pay off your balance in full each month. 
Purchase cards 
You may want purchase card because you want to avoid paying interest on your spending. 
Make sure you realize how much interest you'll be charged when the 0% rate closes. If you think you're not going to have the option to pay off what you owe inside this period, you ought to pick a card with a low APR. 
Alternatively, you could plan to move your balance onto a 0% balance transfer card. 
Low rate cards 
Low-rate cards aim to offer a reliably cutthroat APR and can be less hassle than constantly changing cards when 0% introductory periods finish. At the point when you're picking a low-rate card, you ought to go for the card with the lowest APR you can get. 
On the off chance that you've already got a credit card you want to get a balance across from, perceive how the interest charged compares with the rate you are at present paying, so you can be certain you'll make a saving by moving your balance over. 
Credit builder cards 
The APR is usually the main thing to think about while picking a credit builder card, as they will in general be a lot higher than the APRs charged by different kinds of credit cards. Attempt to pay off your balance in full each month, as this will assist you with further developing your credit score.
---
You may be interested in: No Credit? You Can Still Get a Business Credit Card