In our technologically dependent world, spending one day without a working laptop is difficult. Unfortunately, repair service issues are inevitable. Sooner or later, you will need assistance, but finding a reliable technician is not always easy.
Professional services are not limited to fixing issues. Reputable laptop repair companies also provide routine check-ups, network setup, maintenance, data recovery, and even computer recycling. Here are five reasons to resort to professional help instead of scouring through tech forums:
1. Quick Diagnostics
Professional technicians will identify the root cause quickly as they have the necessary experience and expertise. What's more, a preliminary analysis is often provided free of charge. If the problem is not too complicated, it is then fixed on the site, which saves time and effort. Typically, you can get one hour of free diagnostics from reputable firms in Nebraska.
2. Essential Tools
Laptop repair requires a special arsenal of tools and equipment. Experts have everything they need on hand. This speeds up the process and prevents additional costs. 
The same applies to spare parts. If components for your laptop are available, repairs will go faster. A firm that specializes in your brand of computers should have quick access to all vital parts.
3. Data Backup
Laptop breakdowns may result in loss of data. Professional technicians will help you restore as much information as possible if your drive needs reformatting. Currently, Schrock has the only fully equipped data recovery lab in the Midwest. 
How to Choose a Company
Aside from the price, pay attention to other aspects of customer experience, including the quality of support, turnaround time, and warranties. Here are five signs of a provider worth trusting:
Reputation and Market Existence
To avoid fly-by-night firms, look for providers that have been in business for years. Some laptop repair companies in Nebraska are over 20 years old! Of course, the length of experience is not the only factor, but it is a good starting point.
Consider feedback on Google, Yelp, BBB, and other websites. Compare different sources of information. Customers are not always objective, but any recurring issues, such as delays with repairs in the past few months, are red flags. 
Trustworthy companies stand by their work, so they offer at least a 3-month warranty on all spare parts and labor. The duration may vary, but a warranty is mandatory. Otherwise, if the same issue happens again in the near future, you will have to pay for the full cycle from diagnostic to repair again. 
Top-rated companies offer the full spectrum of services, from component repairs to installations to power supply repairs. Maintenance is not limited to eliminating a couple of errors — it also includes laptop boost-up.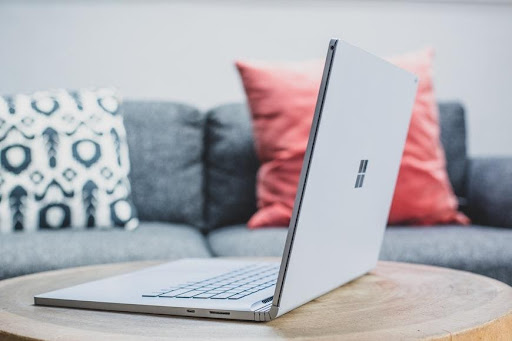 It is advisable to choose providers performing a brief preliminary analysis free of charge. If the problem is too severe, so it is cheaper to buy a new laptop, an honest technician will acknowledge this. A reputable firm will not charge you for impossible repairs. 
---
You may be interested in: Figuring Out Which Laptop To Get