Last Updated: 6th Apr 2021
A professional PowerPoint presentation is all about how you cast impressions. How you present is as essential as what you present. And certainly, we don't want the design to let the presentation down. In a world where millions of presentations are being made as you read this, it takes novel efforts to stand out from the crowd.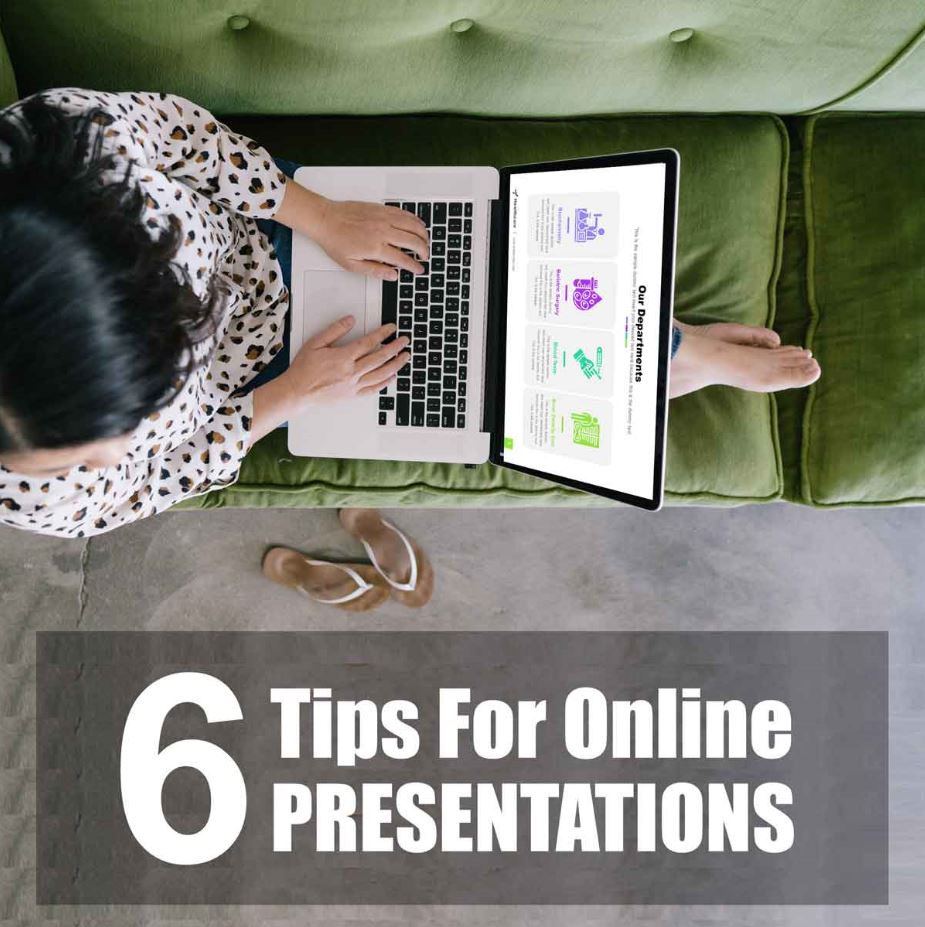 Keeping in mind that your audience may not have the patience to sit through a really lousy presentation, one has to be extra creative and patient in order to achieve significant success through a presentation. Also, remember that you don't always have to be a professional designer to make a great presentation. It is possible to engage with your audience on another level, you can keep them glued to their seats if you prepare your presentation right.
Each and every industry is affected by the challenge of presentation design. Gone are the days when Google images and heavy-text slides were in fashion. Today, if you can't communicate with your audience in a compelling manner, you're out! Since PowerPoint enjoys the autonomy amid presentation programs out there, inculcating some tips and following a few simple rules can be a game-changer for you.
A beautifully designed PowerPoint deck can woo an audience of any type. Be it sales opportunities or conferences, compelling PowerPoint slides can help you ace your corporate goals. People learn quickly and take away information from amazing presentations, that is what is required. Always remember that a professionally styled presentation can never just go boring.
Let's move ahead and know about six tips that will help anyone create compelling and effective slides:
Don't let PowerPoint decide for you
Generally, people without any dedicated PowerPoint design strategy in mind pick up the default theme and start creating the presentation. This should be avoided. In other words, you should go with that PowerPoint theme that highly complements your presentation requirements or needs. The point here is that customization is crucial in any domain.
In PowerPoint presentations, customization can be your key to make stronger statements. The idea is, most of us have sat through a plethora of presentations. It is highly likely that your audience has already seen the PowerPoint theme you're using. Rather than making it cumbersome for your audience, you should try and experiment with unique PowerPoint templates. This can be a game-changer for you, great design can woo any audience type.
Professional PowerPoint templates
Using ready-made PowerPoint templates in your presentation boost professionalism to another level. These templates are generally made by expert designers who are thorough with design aesthetic skills. SlideModel.com is the major provider of ready-to-use PowerPoint templates. You can easily download professional templates from the website, add or change text quickly, play with charts, icons, images, and can deploy the presentation in no time.
The best thing is non-designers don't have to worry about anything. It can be said that not everybody has a knack for creating compelling presentations from scratch. With SlideModel templates, you can seamlessly use your company's branding in your presentation design. Hence, boosting customization and customer engagement will follow.
The 6×6 rule
Overstuffing your PowerPoints with too many details and data on a single slide can be regarded as a cardinal sin. By doing this, you will kill your audience's interest and their ability to retain information too. The 6×6 rule comes real handy when we talk about helping your audience focus on key points. This involves leaving lots of 'white spaces' on your slides. The rule helps in keeping your content clean looking and concise.
The 6×6 rule states that there shouldn't be more than six bullet points on each slide of your presentation and each bullet point must not have more than six words. Nobody likes cluttered information. Still, to present crucial data to your audience, you can use infographics, charts, and diagrams. People love pictures. This can be your escape.
Easy with colours
Dark colours and plain light can be the best combination ever in terms of design aesthetics. One should understand that excessive bright colours or light can cause strain to the eyes. One should consider using these sorts of colours sparingly. Light text on a dark background or vice-versa can do just fine. There might be a case where the text gradient is intense, this makes the text hard to read, so it should be avoided too. Business presentations can benefit hugely here.
You can check your company's brand guidelines and then can import the company's primary and secondary branding colours into your presentation. This is a great idea to align your presentation with your organization's brand identity and style. SlideModel houses thousands of templates with amazing contrast-background styles.
Pick the right images
One should understand that the images you select for your presentations are perhaps as essential as the content itself. Images are supposed to not just support the message but to elevate it significantly. Also, there is no definition of what would be the right image for your presentation. It's totally up to you. Generally, ideal presentation images are authentic, inspirational and relatable. The idea here is to go beyond the literal.
SlideModel has a huge repository of presentation images and other graphics. Be it charts, diagrams, graphs, infographics, or Maps templates. If done right, your audience will ruminate about the presentation topic and will take away key points with them. An image is worth a thousand words. Every image has a story to tell. The right image can set the mood and bind your audience together for the rest of your presentation.
Keeping it simple
PowerPoint is an excellent resource for creating a professional PowerPoint template. You have to keep your audience in mind while you're creating your masterpiece. What you need to tell your audience, what they already expect and what can you teach them should be crystal clear in your mind.
You should be able to drive home the value of your content through the presentation. Utilizing ready-to-use templates can be the best alternative for those who're short on time or simply aren't good with presentation elements. These templates feature a vivid colour scheme that can dramatically influence the behaviour and emotions of your audience.
---
Interesting related article: "What is a Presentation?"