The first thing you do when you evaluate a business is taking a peek at their website. And the first thing you notice about the website is its appearance — the layout, the colors, the font, the graphics, and other features. Web design matters. A hastily put-together site with rudimentary aesthetics will probably send you off to a competitor, while an attractive, well-laid-out site with user-friendly features will draw you in and encourage you to use the services.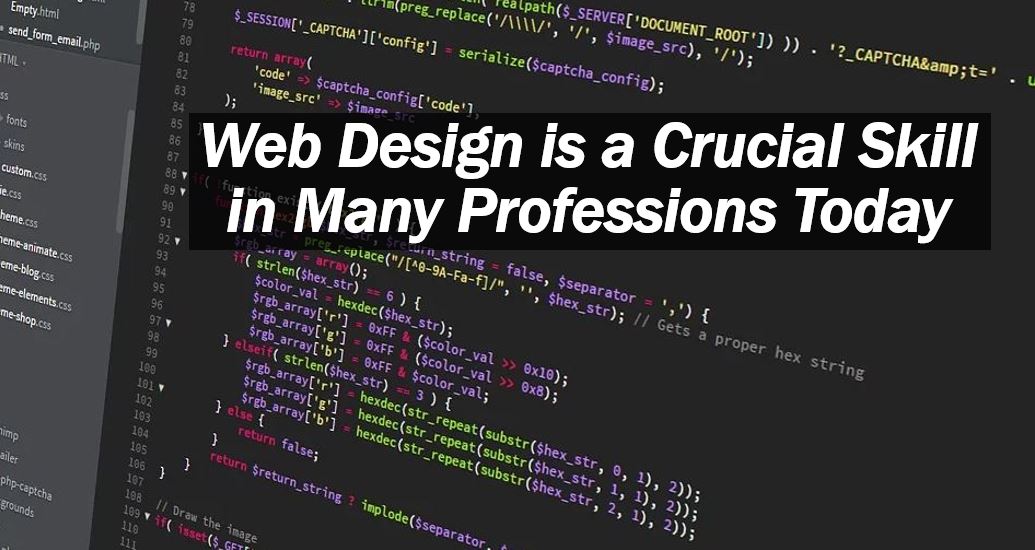 Web design is critical for your business's success. But this responsibility doesn't just fall under the purview of a web designer. There are many professions that require a strong digital aesthetic and knowledge of frontend programming languages like JavaScript.
1.  Web designer
Let's start with the most obvious: web designer. In this role, you'll work on the visual aspects of a website, including its layout and functionality, buttons and menus, content structure, graphics, and more. Someone in this position must be able to communicate the brand and company message into an attractive design by using JavaScript, HTML, CSS, and other programming and scripting languages. They will also continually update websites as needed.
2.  Web developer
While web design deals exclusively with the frontend of a site, web developers may work on the frontend, backend, or both. Either way, a web developer's job is to essentially build the site. However, even when a web developer works exclusively on the backend of a website, they must understand web design to consider how the functional aspects will interact with the site's appearance.
3.  UX designer
User experience (UX) designers focus on delivering meaningful experiences to consumers. This involves a good deal of market research and mapping out of key functions, branding, and, yes, design. In order to create an experience that's pleasurable for the user, a UX designer must focus on elements such as visual appeal, functionality, accessibility, and usability. You may want to check out some of the courses on UX Academy.
4.  Graphic designer
While graphic designers create a range of materials — logos, presentations, print and digital ads, posters, packaging, brochures, reports, and virtually anything that requires art and design — web design is often part of the work. Having web design skills and basic knowledge of frontend programming languages can boost a graphic designer's earning potential and skill set.
5.  SEO specialist
An SEO specialist is concerned with search engine optimization — boosting search engine rankings or making websites appear higher in search results to increase traffic. Much of this involves editing the copy on websites, but it also entails considering the overall design. Moreover, SEO specialists must consider how the copy fits into the site's layout, and knowledge of web design will give them a keener ability to assess this.
6.  Game developer
Game developers have a range of responsibilities and must, in turn, possess a range of skills, from coding to storytelling to — you guessed it — design. Using their knowledge of languages such as C#, C++, and JavaScript, game developers will work closely with designers and other team members to create a game from start to finish, including mapping out the story and developing the visuals.
7.  Content writer or manager
As a content writer or manager, you'll create articles and copy, solicit additional content, update and edit existing materials, and more for your company's website. Understanding layout is critical here, so your knowledge of web design will come in handy. This is especially true if you're a content manager because you'll constantly use your business's content management system (CMS) to add and update materials, which requires a fair amount of technical knowledge.
These are just a few of the many roles that involve at least a basic knowledge of web design. Even if it's not directly relevant to your job, learning frontend programming languages and programs like Adobe Photoshop, Illustrator, and Dreamweaver will strengthen your skillset and make you a more marketable professional.
For example, if you're a small business owner, you'll be able to better direct your web developer as they build your website and understand what's feasible. A marketing manager will be able to work on multiple aspects of a campaign, including the visuals involved. You can also apply this to your personal life, sprucing up your social media profiles or creating a blog. There are infinite possibilities for utilizing this creativity-boosting skill.
______________________________________________________
Interesting related article: "What is SEO?"