As we kick off a new year, economic forecasts still look bleak. According to World Bank, economic growth around the globe is teetering on the edge of a recession, with the lowest projections in three decades.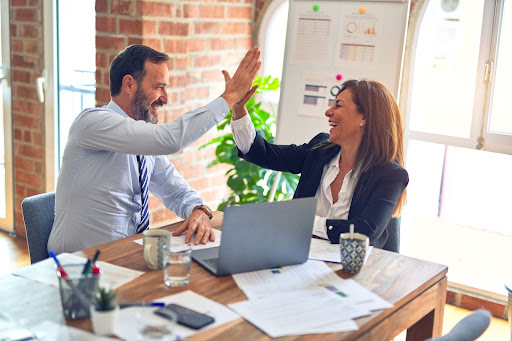 Let's be clear about that statement–economists are still projecting growth, just by a slim margin. World Bank says that the outlook for 2023 is 1.7%+, which is almost half of the 3% that was forecasted in late 2022. It also means that savvy investors will have an opportunity to buy a business with favorable terms. 
Here are five fast-growing, profitable sectors to consider in 2023.
Digital Marketing
From social media management to content marketing strategy, digital growth is booming. Brands are investing in omnichannel strategies to reach and connect with their consumers across every channel and on every device. 
Brands are looking to spend more money on shoppable advertisements that show up on social media platforms like Pinterest or TikTok, as well as programmable CTV advertising on smart TVs and streaming devices.
Did you know that CTV advertising is one of the fastest-growing segments, year-over-year, since 2020? Growth in this business sector is fueled by new technology and the maturity of CTV advertising platforms. Now is the time to buy into an advertising network–or a company that sells CTV advertising space to marketers.
Technology Infrastructure and Cybersecurity
Every aspect of business is fully involved in the digital revolution. From product development and marketing to customer service and fulfillment, the entire process is connected with end-to-end technology-driven solutions.
This enablement is fueling automation at unprecedented levels. And while that efficiency is welcome in the eyes of business owners and executives, it's a double-edged sword that adds risk and skilled labor support needs.
The good news for investors is that this trend also means that technology providers like data science programmers and app developers, along with firms that specialize in IT operations management and cybersecurity, are fast-tracked for continued growth through 2023.
Supply Chain Management Solutions
Since 2020, the world has been struggling with supply chain disruption. What began as the result of widespread closures resulting from the global COVID-19 pandemic has hurled out of control, causing waves of disruption that have impacted every industry from manufacturing to last-mile logistics.
It also shined the light on a great underserved need. Any company that can step up with effective solutions to the ongoing supply chain disruption problem can make a lot of money. There are millions of businesses that are just waiting for a better solution.
For investors, now is the time to buy a business that is providing innovative supply chain management solutions–be it a logistics company or a software solution.
Software-as-a-Service Providers (SaaS)
Another area of opportunity in a technology-driven world is cloud enablement. Offering software-as-a-service (SaaS) isn't a new concept, but it's still a very profitable one. Currently, more than one-third (38%) of companies are fully operational with SaaS solutions. And the rest are on their way as cloud-based business solutions prove to be reliable, efficient, and secure.
Look for opportunities to buy businesses that offer SaaS solutions like:
Artificial Intelligence

Cybersecurity

Vertical Integration for Industry-Specific Analytics

Data as a Service
Renewable Energy Providers
We're still moving full steam ahead toward a more sustainable future. And that future is powered by renewable energy sources. While we've made advancements in electric vehicles and solar energy, the infrastructure is not yet mature. 
This means that there is an abundance of opportunities for innovative companies to invest in renewable energy technologies. Investors can look for promising opportunities to buy businesses that feed into renewable energy pipelines, like windmill manufacturers or oversized-load logistics.
Final Thoughts on Finding Profitable Business Sectors in 2023
Despite the naysayers talking about mass layoffs, economic winds, and looming recessions, there is still money to be made. The strongest business sectors for growth in 2023 are those that support digital innovation and sustainability, like data science and cloud-enablement services, as well as renewable energy companies. If you're looking to fund a new opportunity this year, get a grant for a new business and find a business for sale in one of these profitable niches.
---
Interesting Related Article: "How to Start the Year Strong by Saving Money on Business Expenses"